Uzbekistan's President Karimov Is Dead, Government Confirms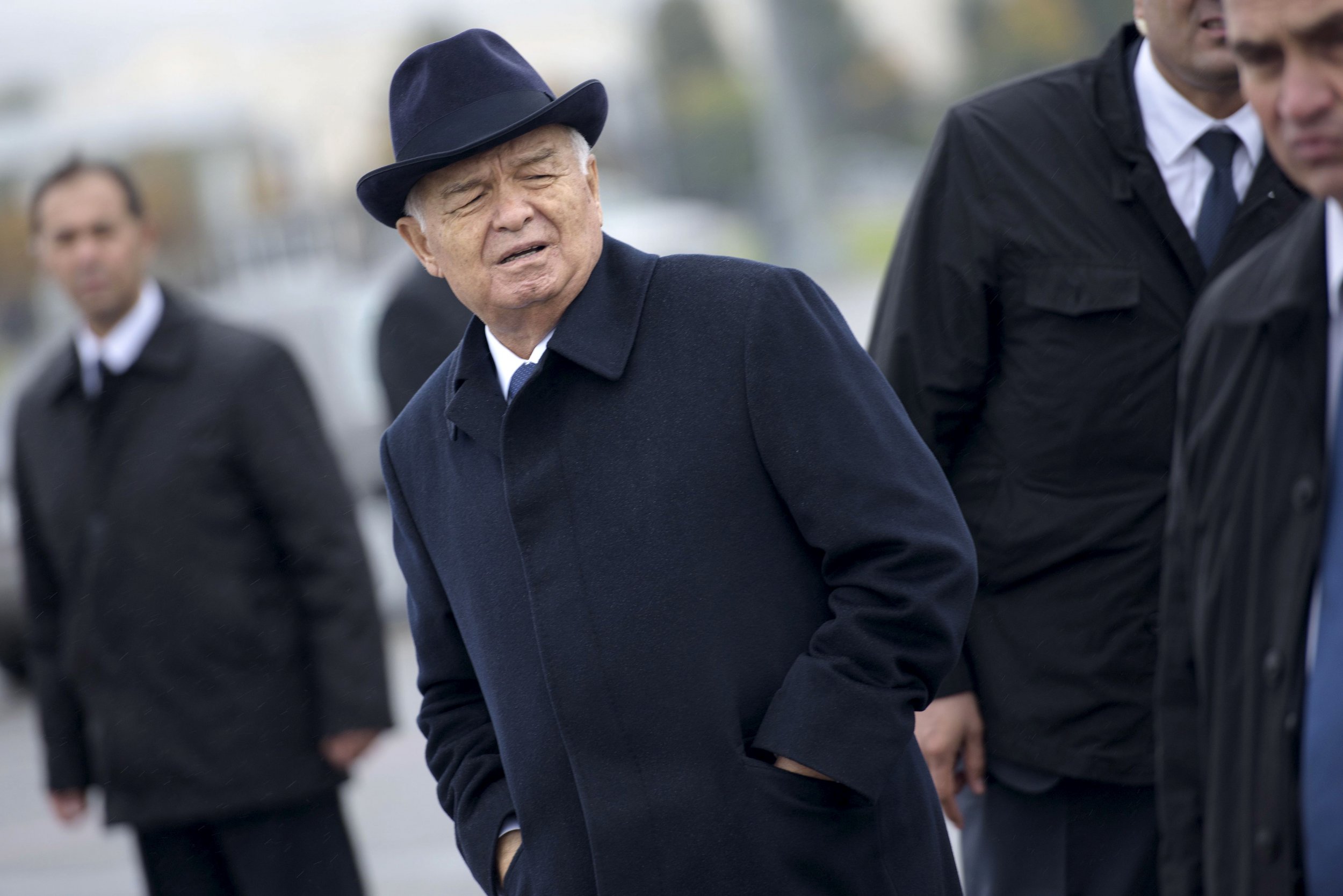 Updated | Speculation that Uzbekistan's President Islam Karimov is dead was finally confirmed by the government late Friday.
The cabinet stated that his funeral will take place on Saturday, and no official successor was confirmed.
Karimov has been Uzbekistan's sole leader since the collapse of the Soviet Union in 1992, winning numerous elections, none of which have fulfilled international fairness criteria. News agency Fergana first broke the news that Karimov had suffered a stroke on Monday, which his daughter confirmed on Facebook, the following day. However, she denied that the stroke was deadly, insisting the president was recovering in hospital.
Russia's neurosurgical institute told national business channel RBC on Wednesday that top Russian doctors were treating Karimov, which the Uzbek government also denied.
Non-state media in the former Soviet republic begged to differ, reporting that a large state funeral was apparently being prepared for Karimov. Pictures of what appear to be preparations for a religious wake in the town where Karimov was born, Samarkand, were published on Thursday night by Fergana. At the same time, Radio Free Europe's Uzbek desk reported that thousands of cleaners had been sent to Samarkand in preparation for a large event and Uzbek Prime Minister Shavkat Mirziyoyev had also arrived there.
The same day, however, Uzbek state media was still in denial. The country's main TV channel read out a statement purportedly from a living Karimov, congratulating the Uzbek people on their national holiday this week.
On Friday Uzbekistan's cabinet of ministers released a statement, saying that Karimov was still alive but his condition had worsened overnight to critical. However, Turkey became the first country to comment publicly about Karimov's passing on Friday, even though there was no official confirmation of the president's death. According to Turkish state news agency Anadolu, Prime Minister Binali Yildirim expressed condolences to the Uzbek people for Karimov's death.
Three unnamed diplomatic sources cited by Reuters claimed that Karimov had died of a stroke, and the news agency also reported that Karimov's counterpart in Kazakhstan, Nursultan Nazarbayev, cancelled a visit to China on Friday in order to visit Uzbekistan instead.
Modern Uzbekistan has never held an election deemed fair by international monitors, nor has it held one that was not won by Karimov. As such there is no precedent for power changing through elections, however, according to the country's constitution, an interim successor to Karimov can only lead for three months before the first election has to be held.
According to Camilla Hagelund, Central Asia analyst at risk consultancy Verisk Maplecroft, Uzbek authorities are holding back on the news about Karimov's likely death, to ensure that the handover between Karimov and his undetermined successor looks as smooth as possible.
"The information earlier today of Karimov's critical condition was very likely intended to prepare the public for the bigger news of his death, which is expected imminently," she said. The secrecy around Karimov's demise was likely jeopardized further by the fact that Uzbekistan's national day of independence was due to be marked earlier this week, which normally involves many public appearances by Karimov.
Karimov, who has ruled Uzbekistan since the final years of the Soviet Union, retained the reclusive and authoritarian system of the Soviet leadership. Should reports of his death prove true, the prolonged secrecy and speculation also mimic Soviet practices in breaking news of unexpected tragedy, such as the death of Soviet leader Leonid Brezhnev in 1982.
"No doubt there are parallels to Soviet traditions of delaying announcements of a leader's death. Even the language of today's announcement by the Cabinet of Ministers was reminiscent of Soviet times," Hagelund says. "The delay gives the country's political elite time to endorse their choice of successor before an announcement is made. The relative calm suggests that there is agreement on a successor—whether this was reached prior to Karimov's stroke or not is impossible to say with certainty."
This article has been updated to confirm the president's death.