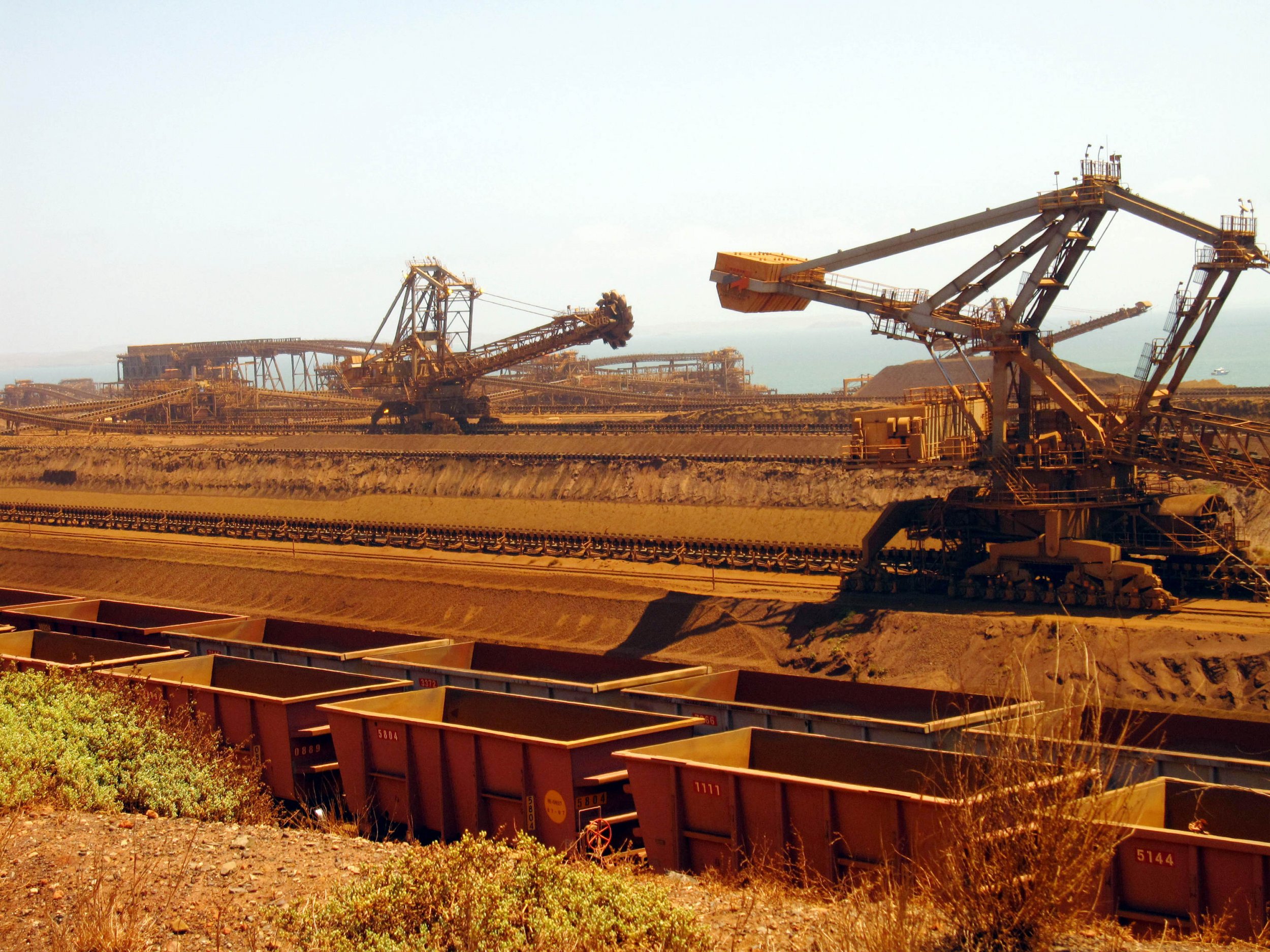 A mining company in Australia has suspended all rail operations after a train loaded with iron ore was allowed to run 57 miles with no one on board.
The train, which was being operated by the BHP company, got away from its driver in Australia's remote Pilbara region in the state of Western Australia on Monday, The Sydney Morning Herald reported.
For around 50 minutes, the 1.2-mile locomotive sped along with 268 wagons in tow until authorities decided to remotely derail it from BHP's operations center almost 1,000 miles away in Perth.
The locomotive got free when its driver stepped out of his cab to check on one of the wagons. However, before he could get back in, the train had already set off on its unplanned journey. "While the driver was outside of the locomotive, the train commenced to run away," the Australian Transport Safety Bureau (ATSB) explained.
No one was injured in the accident, though the ATSB said the train was badly damaged along with around a mile of track, The Guardian noted.
BHP released a statement explaining that the company was "working with the appropriate authorities to investigate the situation" and that "recovery operations are underway." The firm's rail operations are expected to be suspended for around a week while the investigation is completed and the damaged train recovered.
Iron ore companies have some of the longest trains in the world to transport their products from the mines to ports for distribution. The Herald noted that BHP has more than 620 miles of railway in the Pilbara region and that its large mines make up around 40 percent of the company's profits.
The company does not expect the accident to have any impact on its finances and its large stockpile of iron ore means it will not miss any scheduled shipments, The Guardian added.
But according to the Herald, the accident at least helped end a three-day decline in the price of iron ore thanks to the disruption to production, pushing the product up 2.4 percent.
Western Australia Premier Mark McGowan told reporters Tuesday that he had not been briefed on what happened but said it would have been a very concerning incident for all involved. "Extraordinary measures obviously had to be used," he said, adding: "I'm sure that there will be a full review undertaken by BHP and I'll consult about what role the state might have in that."
The ATSB said an investigation into the incident is underway and a report is expected in the second quarter of 2019.