'Runescape' Deep Sea Fishing: On Jellyfish, Bait, Achievements And More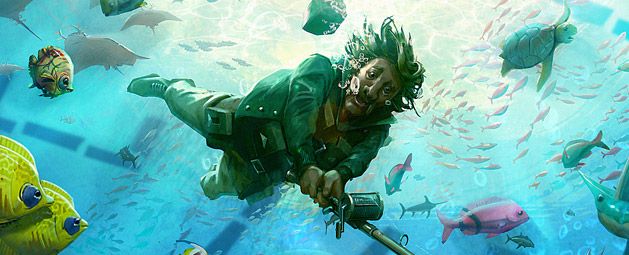 Just diving into Runescape's Deep Sea Fishing event and want more info what it entails. Check out our complete guide and tips for jellyfish, bait, achievements, random events and more, here.
Runescape's new Deep Sea Fishing event kicked off March 5, with a brand-new themed world 116 that included plenty for players to do while banking some serious fishing EXP, healing items and more. For those just diving into the event, we've put together a guide of all the information we can related to event including details about jellyfish, magnetic minnows, sailfish stew, achievements randoms events and more. Check it out below, and if there's anything we've missed, feel free to share in the comments below.
Runescape Deep Sea Fishing Event Guide
Before you can jump into the world of Deep Sea fishing you'll need to have reached level 68 . If you have, simply head down to the fishing guild found north of Ardougne, and have a talk with Goomah, who will then take to the Deep Sea Fishing event. The latest update which brought the deep sea fishing event to players also includes its own separate themed world -- world 116. You can go there to interact with other players in the event. During the event players will earn a ton of fishing experience and have the opportunity to take part in randomly appearing encounters that earn them more boosts and achievements. Let's take at things to do during the event.
Fish To Catch And Skills To Train In Runescape Deep Sea Fishing Event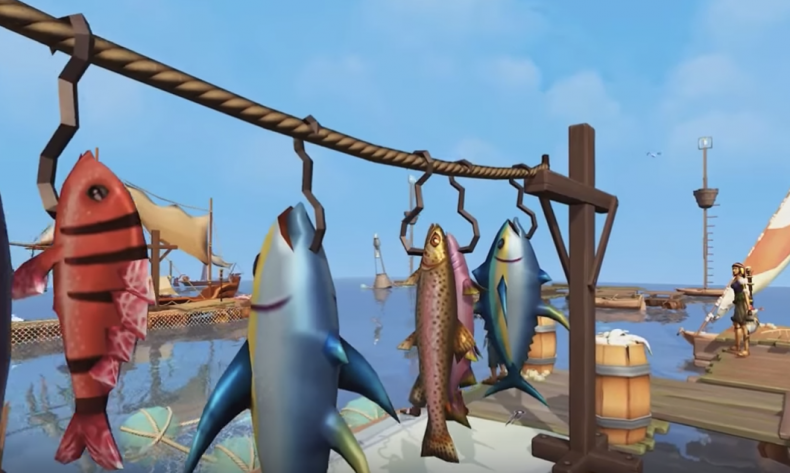 Stackable Magnetic Minnows - you can catch these at Level 68. These can be used as bait to catch specific fish in other areas of the Deep Sea Fishing world.
Blue Blubber And Green Jellyfish - these heal you without reducing adrenaline. You can catch these at 68 and 91. To get more facts on eating Jellyfish, heal rates etc, see the Jellyfish section at the bottom of the article.
Sailfish - these are the best fish for healing in the game. Catch them at 97. You can choose to boil the fish into a sailfish soup which will heal even more.
Large Nets - At the south end of the hub at level 68 you can find a large net that will allow you to catch various different fish -- even those that are higher than your level and that you normally wouldn't be able to catch. This is equivalent to the ZMI altar for runecrafting.
Fish Bait - There are certain spots in the deep seas fishing area that allow you to bait specific kinds of fish and only those fish will be attracted to that spot, which will allow you to catch some fish you might not normally have luck with, including sea turtles , manta rays and great white sharks.

How To Bait For Different Fish Types - to catch a specific type of fish, just head to the designated spots and then cut up the magnetic minnows you've caught in a specific way that will attract the fish of your choice.

Fishing Frenzy- this training method begins at level 94. This method is much more hands-on and requires players to play close attention to the screen to get the best EXP rewards. You don't really earn anything from fish you catch through this method but the better you pay attention the more EXP bonus you rack up at top tier rates..

Golden Premiere Member Perks- if you have the premiere membership you can go to the Golden Premiere Vault portal and grab a bottle boost of your choice from the Guardian of the Vault. There are three boosts to choose from and each lasts one hour:

+10 percent increase to your fishing catch rate
+10 percent chance to gain an additional catch
+5 percent fishing XP
Runescape Deep Sea Fishing Jellyfish Guide: Heal Rates, Cooking Experience And More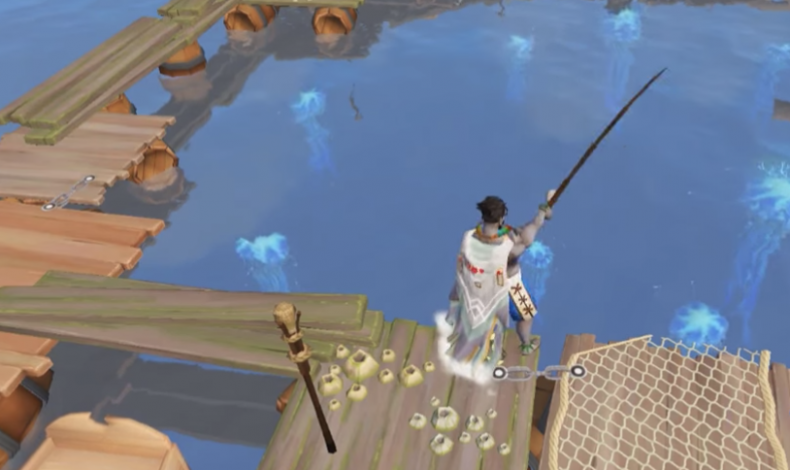 Runescape players on the Runescape subreddit shared some stats and details about Jellyfish in the latest Deep Sea Fishing Event. The are as follows:
Jellyfish do not heal over max LP.
They can be eaten in three bites.
They can be eaten several different ways.
Use Cooking Gauntlets - When cooking, you can burn them with 99 cooking and no cooking gauntlets. I but with the gauntlets you won't burn any.
Catch Without Boosts - you can fish blue blubberfish jellyfish easily without any boost or equipment at 99 fishing.
Blue Jellyfish Vs. Electrified Blue Jellyfish - Electrified jellies give you a faster catch rate up to 10 in which case you get stunned and can't any jellies for a period of time. Catching the non-electrified jellyfish will decrease the debuff bar by 1. From my experimentation you want to catch 9 electrified then catch another 9 non electrified to completely reset the debuff.
Jellyfish Fishing, Cooking and Healing Stats
Blue Blubber Jellyfish
Fishing EXP - 390
Cooking EXP - 258.5
Healing per bite - 1,000
Healing total (3 bites) - 3,000
Green Jellyfish
Fishing EXP - 165
Cooking EXP - 181.5
Healing per bite - 500
Healing total (3 bites) - 1,500
How To Get "Boosted" Animal Achievement During Deep Sea Fishing Event
You will need to activate three types of boosts at the same time to get this achievement:
+10 percent increase to your fishing catch rate
+10 percent chance to gain an additional catch
+5 percent fishing XP
There are several ways to get these boosts -- just remember to wait and activate them all at once when you get them. Here are items that give boosta and places to get them
Fishing- gives a boost for three minutes

Tangled fishbowl
Message in a Bottle
Broken Fishing Rod
Barrel of bait

Random Deep Sea Encounter Events- give a boost for 30 minutes

Jellyfish
Whale
Sea Monster
Whirpool
Sea Turtle

Gold Premier Club- gives a boost for one hour

Give one free bottled boost of your choice.
Rewards For Interacting With Characters
During the deep sea fishing event, players earn extra rewards for interacting with different characters. Here are the rewards we know so far:
Siren - she will appear and call out your name. Speaking to her during this time gives you Fishing XP