Running Day 2020: Discounts on Apparel and Shoes from Nike, Adidas, New Balance and More
Today (June 3, 2020) is Global Running Day—a day where running fans come together to celebrate doing what they love most.
During the coronavirus (COVID-19) outbreak, running has been out of reach for some, especially during quarantine and self-isolation. However, as cases in some States are decreasing now is the time to make the most of the warm weather and get some miles logged.
Don't forget that you can buy face coverings to help protect yourself and others from COVID-19 while exercising outdoors.
To help runners across America get kitted up for a summer full of running, Newsweek has pulled together the best discounts on runwear—including sneakers, apparel and accessories—to help people hit their personal bests in 2020.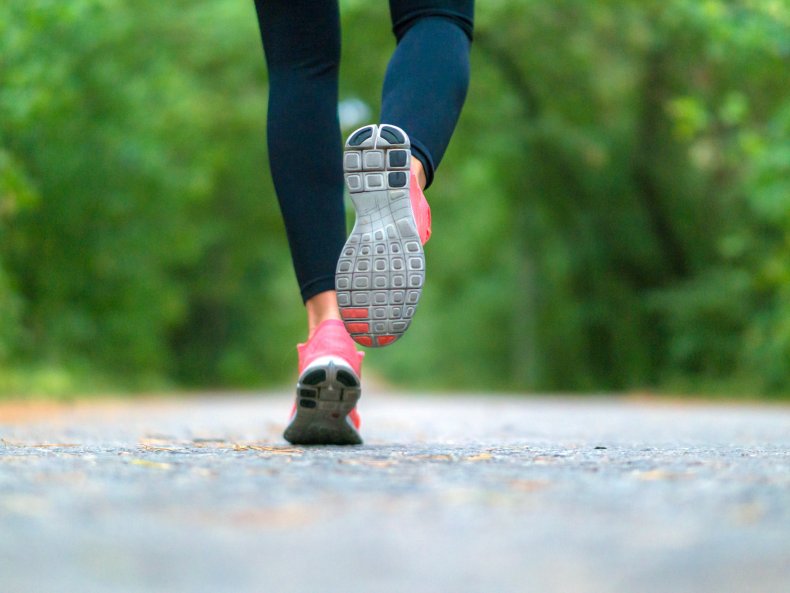 Nike
The sports brand currently has a sale with up to 40 percent off. Some of the deals include:
Adidas
This brand is running a "best of running" promotion on its website, offering discounts on products such as:
New Balance
The American brand is running a promotion for 25 percent off running shoes. Here are some of the discounts you can grab online today (discount is applied at checkout):
PUMA
The sports brand' outlet has discounts on running shoes and apparel, so make sure not to miss out.
What is Global Running Day?
According to the organizer's website, Global Running Day is a worldwide celebration of running that encourages everyone to get moving. The day is meant to remind people across the world of the positives that running can bring as well as the power of unification.
While there isn't a physical event for Global Running Day, there are digital events taking place around the world. By uniting people in this global effort, the organizers are hoping it will encourage physical wellness and strengthen community spirit, especially during trying times.
Newsweek has affiliate partnerships. If you make a purchase using our links, we may earn a share of the sale.