'Running for the Presidency's Not an IQ Test,' Says 2016 Hopeful Rick Perry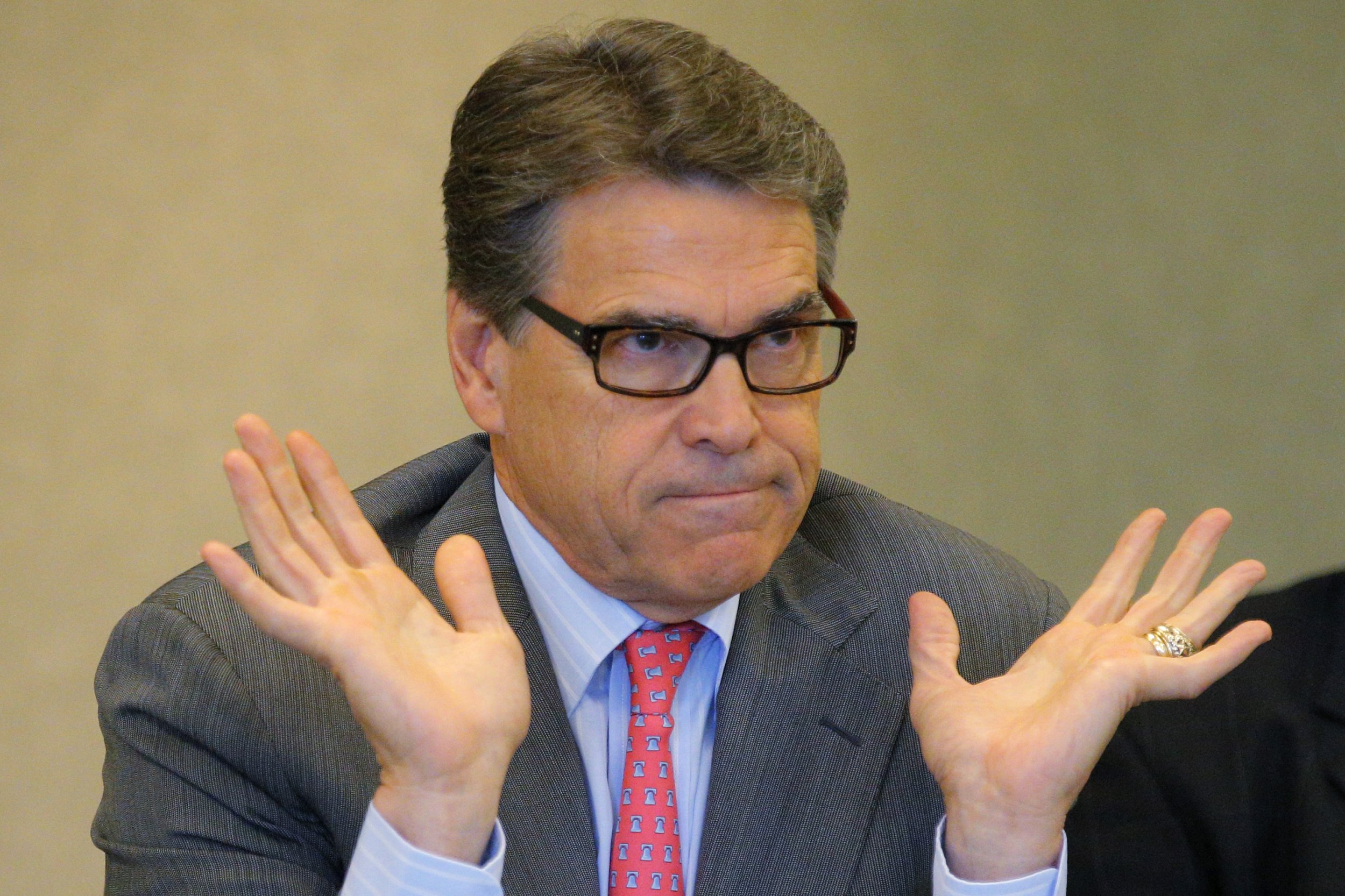 Rick Perry, current Texas Governor and 2016 presidential candidate hopeful, recently told an interviewer at his Governor's Mansion that "running for the presidency's not an IQ test." According to Perry, 64, gunning for a presidential seat is instead a "test of an individual's philosophy" and a "test of an individual's life experiences." Perry, who was indicted in Texas on two felony counts earlier this year, is expected to make a decision on another presidential run soon.
Before pursuing politics, Perry served as an Air Force pilot. But Perry himself wasn't exactly an honor roll student. In 2011, The Huffington Post got ahold of Perry's college transcript from Texas A&M University. It shows that the governor scraped by with C's and D's in college. As for high school, the former athlete was named both a "Future Homemakers of America Beau" and "most popular" by his 1968 graduating class of 13 students at Paint Creek High School in Paint Creek, Texas.
Classmate Phil Coleman, speaking to The New York Times in 2011, said that Perry's "not a genius, but he's got problem-solving skills," while a college classmate told The Huffington Post that Perry was "not the brightest guy around. He was always kind of a joke."
In an interview with The Washington Post, Perry says that he's not the candidate you remember from the 2012 Republican primaries, who once couldn't remember the third department of government he would shut down, but instead a leader who can win the presidency in the next election. "We are a substantially different, versed candidate," he told the Post. "I think that this country is begging for leadership." If he decides to run, he will possibly be going up against Wisconsin Gov. Scott Walker, New Jersey Gov. Chris Christie, Florida's Jeb Bush, among others.
But Perry believes that voters will respect him as a comeback kid after he floundered in the 2012 presidential race, and even said that Republican support for him is in the bag, as supporters and backers have been "pouring in here to sit down with us, talk to us." The Post notes that Perry will be hosting seven dinners at the Governor's Mansion this year, exclusive to about 600 potential campaign donors. He's expected to make a decision whether or not he will be entering the 2016 presidential race by May or June 2015.
'Running for the Presidency's Not an IQ Test,' Says 2016 Hopeful Rick Perry | U.S.