RuPaul's New Daytime Talk Show Is Unlike Any Other Currently on TV
RuPaul has quite literally done it all: music, reality TV, movies and now daytime TV. On June 10, The RuPaul Show debuted in a three-week test run on select Fox stations across the country, and you know what? It's unlike any other daytime talk show currently on TV.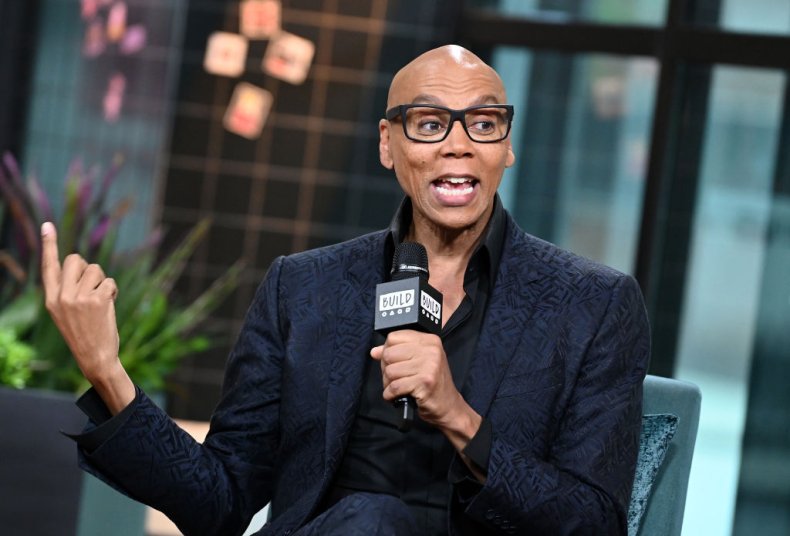 RuPaul, best known for RuPaul's Drag Race on VH1, is a natural host, possessing that rare ability to find the heart and humor in every situation. What makes his talk show different from countless others is how it feels more like a house party with celebrities than a typical talk show. Guests stay after their initial interview, creating opportunities for banter and spontaneity that are notably absent from similar programs.
The show's comfortable flow and format likely owe a debt to Jill Van Lokeren, a veteran of The Oprah Winfrey Show aka the most successful talk show in history.
"He has the ability to shift how people see themselves, see each other, see their neighbor, see a stranger, and there's no better time for that kind of message in the universe," Van Lokeren told OprahMag.com.
Featured guests scheduled to appear during RuPaul's three-week run include James Corden, Cory Booker, Paula Abdul, Property Brothers hosts Jonathan and Drew Scott, figure skater Adam Rippon and Miss America 2019 Nia Franklin.
Drag Race fans will also find plenty to enjoy during RuPaul's daytime adventure. Judges Michelle Visage and Ross Matthews will appear regularly in various segments. Guests will have the chance to play some of the iconic games from the reality competition show, like "Name That Queen," and of course strut down Ru's runway.
But most importantly, RuPaul will frequently make use of his most famous expression—all together now—"If you can't love yourself, how the hell you gonna love somebody else. Can I get an amen?"
"I love talk shows, I love television," RuPaul told OprahMag.com. "And I am a result of every experience I've ever had. And all those experiences watching television shows as a child, as an adult, they're here, and so I'll use whatever works. That's what I think is so brilliant about talk shows, is that it's really a forum for us to see ourselves."
This isn't RuPaul's first foray into talk shows. From 1996 to 1998, he hosted The RuPaul Show on VH1. More late-night than daytime, it shared the authenticity at the heart of his latest endeavor.
It's fitting The RuPaul Show premiered in June, during Pride month. He's a walking embodiment of the celebration of diversity, paving the way for countless drag queens and queer people in general. He frequently says, "you're born naked, and the rest is drag," as a rallying cry for how people are all alike, doing their own forms of drag every single day. The question is, will his message of inclusivity and love work with a more conservative daytime audience? Time will tell.
The RuPaul Show is currently airing on Fox stations in select markets, including New York, Phoenix, Los Angeles, Houston, San Francisco, Minneapolis and Charlotte, to name a few. To see if it's available in your area, check your local listings.