As of Thursday morning, drag queen extraordinaire, RuPaul Charles, has deleted every single post from his entire Instagram account. Fans over on social media have speculated as to why the Drag Race host would delete their entire online presence, but right now the only answers are speculative.
The 59-year-old host has been open about taking a three-month break from social media. Not only are the pictures from RuPaul's archive missing, several tweets from this year have been deleted. The same goes for the Emmy winner's Facebook and Twitter accounts. As of now, the artist has not explained why he made these major cuts to his social media platforms.
While @DragBiz noted "there has been no official statement," fans of the Glamazon singer have their own theories for the reason behind Charles' decision.
@TheGregoryE came up with several theories and tweeted, "RuPaul deleted all Instagram posts and all twitter posts for past year. Hacked? New album? Just in time for Emmy voting?"
On late Wednesday afternoon, @crisslovato noticed something suspicious about RuPaul's Instagram account. The Twitter user recorded how each post was being deleted one by one.
@crisslovato wrote, "Someone is hacking your instagram and deleting your photos"
While some Twitter users came to the conclusion that RuPaul's social media accounts had been hacked, others made an interesting connection. These fans noticed that drag performer Kameron Michaels scrubbed her cache as well. The Season 10 Drag Race alum has also deleted everything from their Instagram account. The images behind Michaels' Twitter profile have also been blacked out.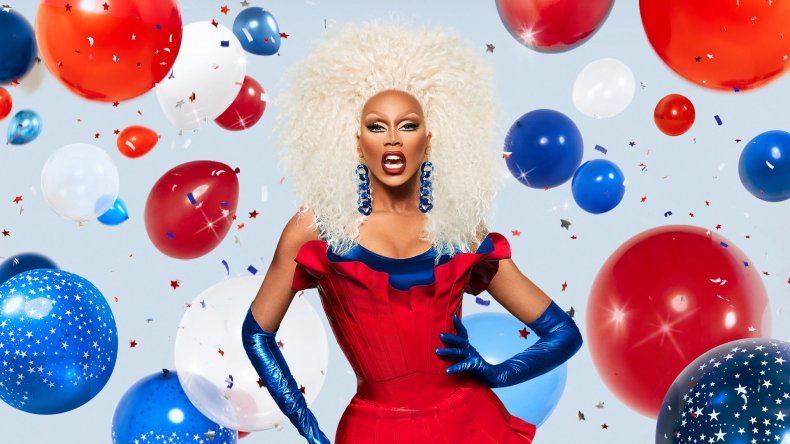 @Swtkitten66 asked, "Anyone know what is up with Rupaul's, and Kameron Michaels instagram? Both have 0 posts."
Could these be two separate events, or are they possibly linked together? @Phrxse1 g to Ruve a possible reason and mentioned, "Kameron said she's taking a break off social media and no clue about RuPaul."
DarkGa added, "Kameron is on a break because people are being mean to her in her post, comments for no reason at all. And it's bringing her down."
@HlPfeller offered another explanation to RuPaul's absence, "I have this theory that she is pissed with 2020, because she's been forced to stop working and stay home. Before COVID, RuPaul was always working on something!"
While fans continue to dish out their own theories, a representative for RuPaul Charles has not responded to Newsweek's request for comment.