A Dog Named RuPaul Just Saved Its Owner From Sexual Assault
A white-and-gray terrier named after RuPaul helped rescue its owner from a terrifying sexual assault.
Two weeks ago the dog's owner was walking RuPaul and Louie, her rescue Shih Tzu, in the Champion Road cemetery in Williamstown, a suburb of Melbourne. At about 8:30pm she was approached from behind by an unknown assailant.
The man pushed the woman, who has chosen to remain anonymous, to the ground and began trying to pull her pants down.
At that point she started screaming and says her dogs "viciously" attacked the man—biting and growling—until he sashayed away.
"It's amazing. I keep thinking about what would have happened if (the dogs) ran off instead," the victim told Melbourne's News 7 on Wednesday. "They saved me."
Police examined the crime scene but are still searching for the attacker, who reportedly has large build and was wearing a black jacket and white cap.
"We know people congregate at the cemetery at night so we are keen to hear from anyone who witnessed the assault or may have been in the area at the time," said Detective Jenna Sladek from Westgate Sexual Offenses and Child Abuse Investigation Team.
The human RuPaul apparently approved of his namesake's heroism.
Could a line of dog treats or clothing be far off? RuPaul has already licensed makeup, dolls, scented candles—even chocolate bars bearing his beaten mug.
The Emmy-winning entertainer has been busy this year: In addition to preparing for another season of Drag Race, he'll appear at RuPaul's DragCons in L.A. and New York and continues to create new music and books. (His latest self-help book, Guru, came out in October and has an introduction by Jane Fonda.)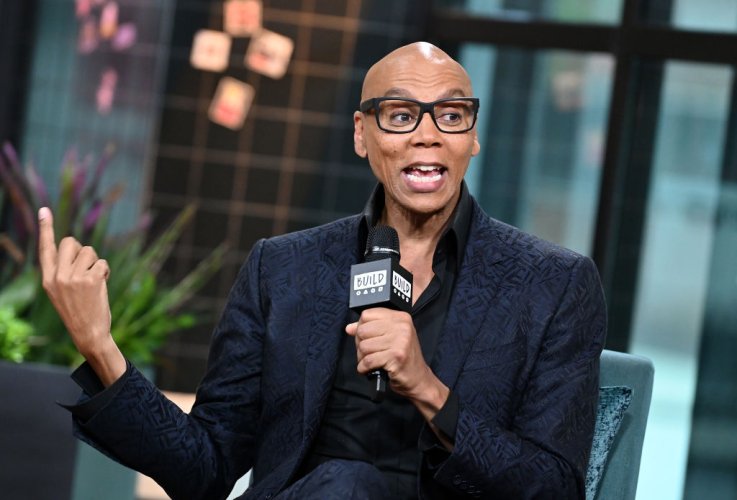 In June, RuPaul launched a self-titled syndicated daytime talk show and is currently working on his upcoming Netflix show, AJ and the Queen. He'll play a down-on-her-luck drag queen who travels across America with an 11-year-old stowaway.
He might have to set aside some time for packing, though: Variety reports Ru has put his how in West Hollywood on the market: The two-bedroom two-bath condo on Sunset cost Ru not quite $600,000 in 2007, but is expected to fetch several million now.
A Dog Named RuPaul Just Saved Its Owner From Sexual Assault | World