RuPaul Talks 'Drag Race' Casting, Fighting the Ego, and His Hollywood Walk of Fame Star
RuPaul Charles got his first break in 1989, as the most beautiful back-up dancer in the music video for the B-52s hit "Love Shack." Up until then, he was a struggling performer dancing in bars or fronting his band, Wee Wee Pole, in Atlanta's highly alternative, gay-scruffy music scene.
After moving to New York City, where he became a key member of the Pyramid Club's drag revolution (the source of the late, great Wigstock), Ru made a singular leap from culture's fringes to the mainstream, beginning with music. His first hit single, "Supermodel (You Better Work)," was prophetic, because he hasn't stopped working. In addition to 14 albums, he's created a TV reality show empire that began with RuPaul's Drag Race on Logo in 2009, and begins its 10th season on VH1 on March 22. Three spin-offs followed: RuPaul's Drag U (2010 to 2012), RuPaul's Drag Race: All Stars (ending its third season in April) and RuPaul's Gay for Play, a trivia-based game show that began in 2016.
It's just one of many milestones: In 1994, he became the first drag queen to land a national cosmetics campaign, as the face of MAC's Viva Glam line.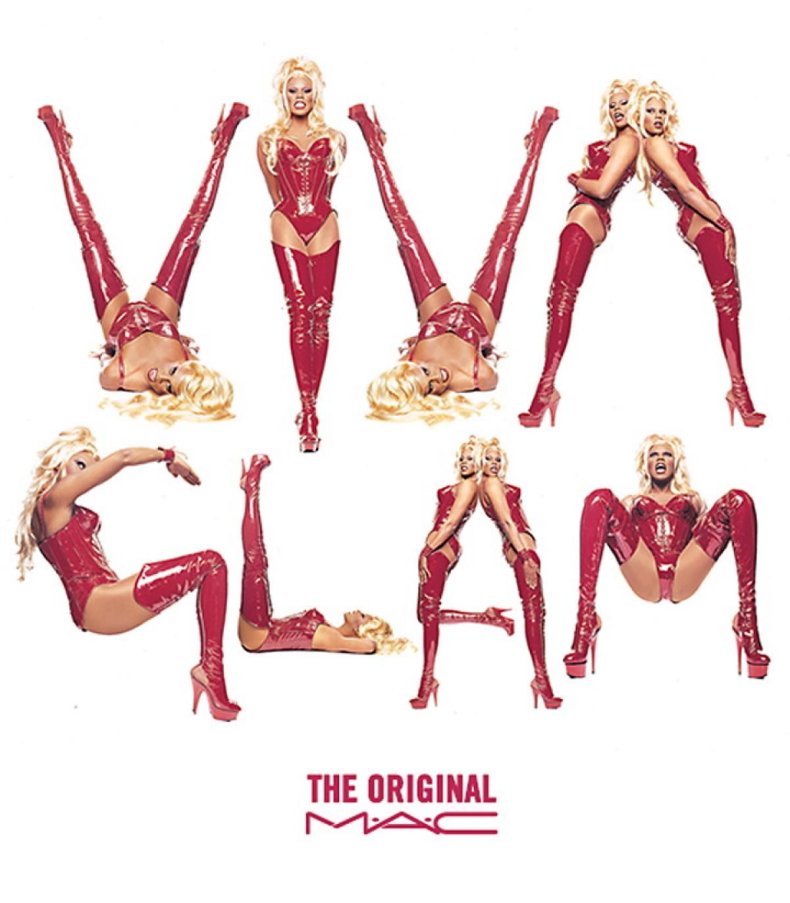 He's also taken home two Emmy Awards for hosting RuPaul's Drag Race, and the show's audience audience, and its influence, has grown with every season. On March 16, the mother of all drag queens will receive a star on the Walk of Fame. "It feels like the greatest thing that's ever happened to me," says RuPaul, who grew up in San Diego and asked his family to drop him off at Hollywood Boulevard when they visited Los Angeles, just to gaze at the stars. "It's more important than the Emmys, honestly. I get choked up thinking about it."
In January, The New York Times Magazine put him on its cover—a sort of anointment of RuPaul as gay culture's elder statesman. If they were a little late to the party (he was dubbed the supermodel of the world back in 1993), the magazine did acknowledge what viewers of his show have known for some time: That Ru is fierce and radical and outspoken—and sometimes it gets him in trouble. Transgender performers have criticized him in particular, for playing fast and loose with terms like "she-male." This month, accusations of transphobia bubbled up again when RuPaul told The Guardian that he was reluctant to cast post-transition transwomen on Drag Race.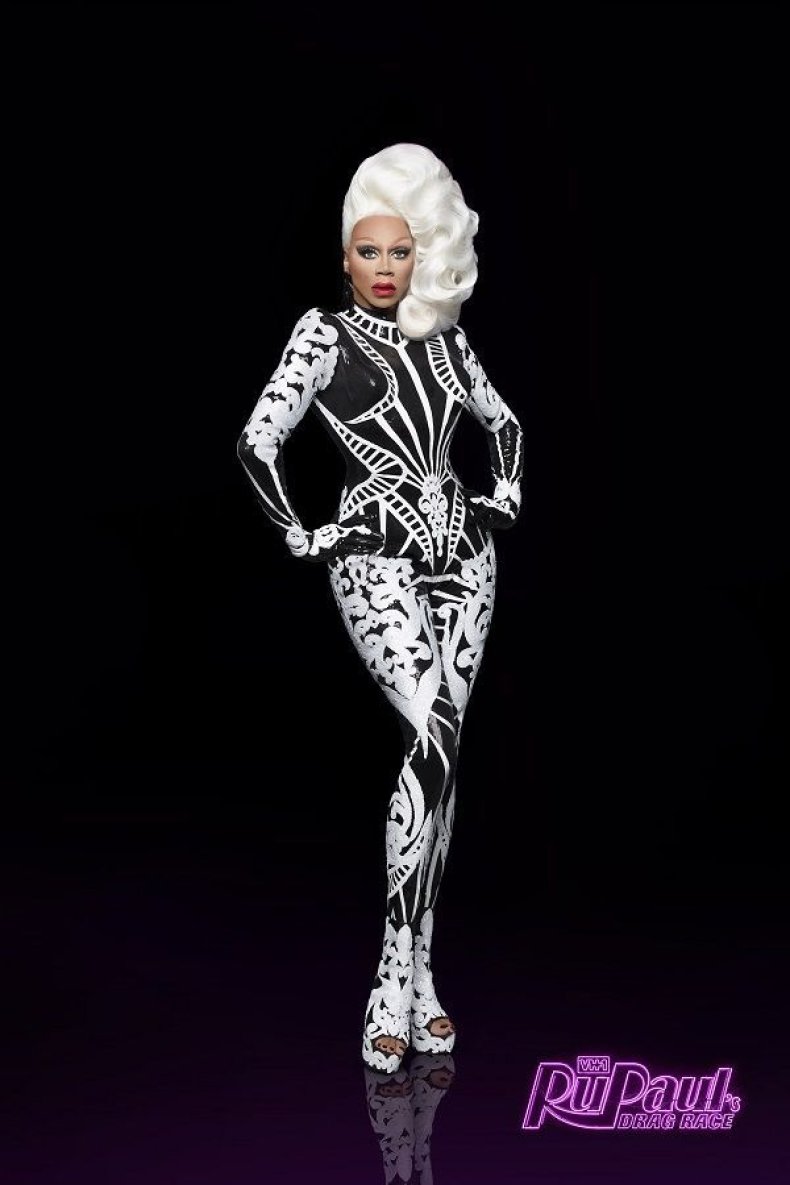 "You can identify as a woman and say you're transitioning," he said in the interview, "but it changes once you start changing your body. It takes on a different thing; it changes the whole concept of what we're doing." RuPaul's comments frustrated some Drag Race fans and contestants, including the show's reigning queen, Sasha Velour from Season 9.
Two days after the Guardian piece, RuPaul tweeted an apology: "Each morning I pray to set aside everything I think I know, so I may have an open mind and a new experience," he wrote. "I understand and regret the hurt I have caused. The trans community are heroes of our shared LGBTQ movement. You are my teachers."
As the 10th anniversary of RuPaul's Drag Race approaches, he spoke with Newsweek about the evolution of his show. Naturally, we were gagging.
How has competing on Drag Race changed since Season 1?
The girls in Season 1 had no idea what the show was or what they were in for; they were acting on blind faith. Now, the kids come on thinking, "Oh I've got this, I'm going to produce myself, line up all my catchphrases and brand myself."
That's a big mistake. I know it's weird to say, but I choose contestants based on how authentic they are. Yes, they're dragged up, but I want their real personalities. Thinking, "Oh, I'm going to behave the way I think RuPaul wants me to," is so not interesting in an audition. As soon as they put their authentic personality in there, that's when I say, "Her! We have to see more from her."
That's true for everyone, not just in show business. I wish people could see how similarly everyone behaves. It's not their true self they're giving the world; it's a performance they think everyone wants to see.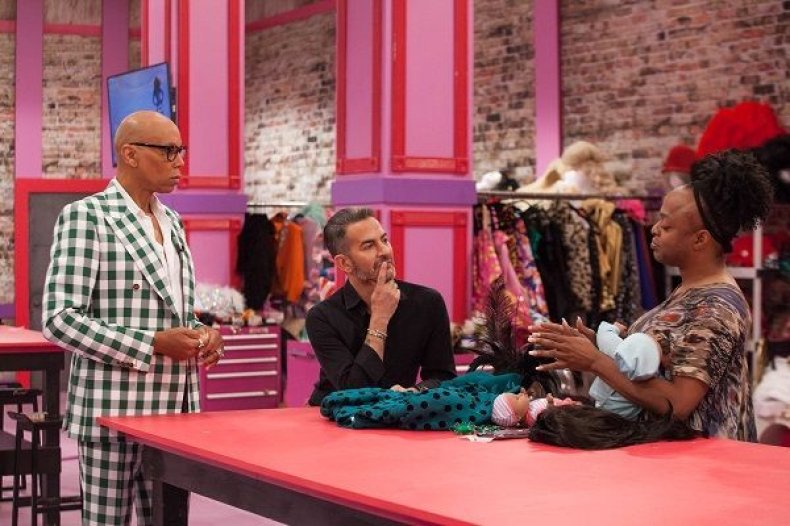 How can you tell if someone is giving you their true self?
Honestly, you can feel the frequency. There's a vulnerability to it, and a truth and a strength. It's not some fake put-on strength. It's tied to a sense of humor, and there's an openness to the way they have a conversation with you. You can feel that there's a give and take.
Fighting one's "inner saboteur" comes up a lot on the show, particularly if contestants are underperforming or blaming self-doubt. What does the term mean to you?
The saboteur, which is linked to the ego, will always try to get you alone. It will always try to single you out as if everyone is against you. I wish that in elementary schools they taught young people how to meditate and how to be conscious of their consciousness.
Being aware of the saboteur takes practice—it takes a daily practice and usually that involves being quiet and still and connecting to the frequency that links all living things on this planet. I know that sounds like California woo woo bullshit, but the truth is, that's what we are. We're not separate from one another. We are one thing. When you connect to that source, your saboteur has no defense.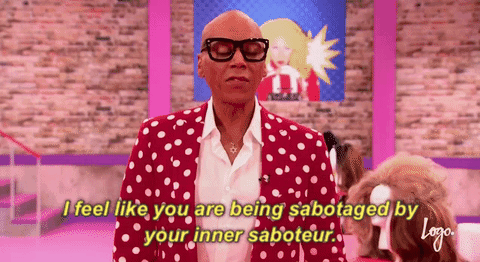 How do you know if a guest judge or a contestant really gets Drag Race?
We really love kind people who are not trying to make a joke of what it is we're doing. We celebrate drag, we're not doing the whole "waka waka," "wonk wonk" Milton Berle style of drag, which is...seemingly misogynistic.
The Handmaid's Tale has been referenced a few times on Drag Race All-Stars Season 3. Why is that relevant to the show?
The Margaret Atwood novel is a cautionary tale of what happens if the ego mind is left to its own devices. So much misinformation can be sold off as truth because it appeals to the ego sense of entitlement. Drag has always made fun of the ego mind, as often as it makes fun of anything people take way too seriously.
I think our show is more important today than it ever has been, especially for young people—and I'm talking age 11, 12, 13. Kids need to know that you can personalize your experience on this planet, and make it your own without having to compromise your beautiful, sweet, sensitive soul.
How do you respond to the resurgence of hate mail the queens are getting this season?
First of all, the people who do that are very, very, young. We're talking 13-year-olds with a strong Wi-Fi connection. They haven't figured out the gravity of the words they use. The truth is, they don't mean it—they're trying to be clever and funny. They might watch the show, so they know the terms and they want to join the conversation, but they haven't figured out the context or earned the right to own some of the verbage.
I tell the contestants, it has nothing to do with you, even though your name is in the text. It has everything to do with the person sending it.