Since 2009, RuPaul's Drag Race—the most artistically and emotionally demanding reality competition series in history—has offered mainstream viewers a window into a specific subculture in America's queer community. As influential and universal as the show is, though, it's not easy to dive right in. Each episode is so packed with inside jokes and references that it can feel like you're watching Game of Thrones. (That's a Shangela shout-out, by the way. Halleloo.)
Drag Race is back for Season 10, which begins Wednesday night, and if you've never seen an episode now is the perfect time to start—with a little help. To avoid being read by your friends, here are a few broad concepts to keep in mind before diving into Season 10. It's always important to learn the colloquialisms, but some themes will be more important than others this year.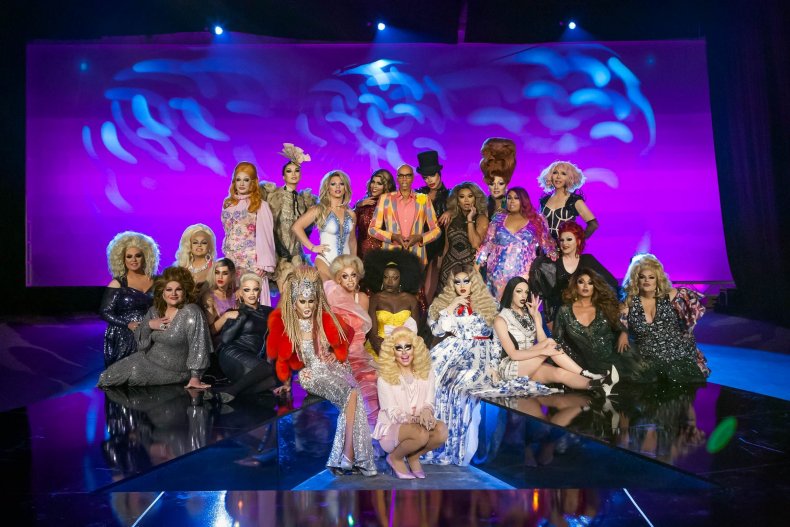 The basics, hunty
Each episode of Drag Race begins with a recap of the previous week's drama. The girls enter the workroom just after one of them has been eliminated from the competition, and they read whatever message the departed queen has written in lipstick on the mirror.
As they remove their makeup and discuss their feelings while getting out of drag, an alarm sounds and everyone rushes to watch RuPaul (in drag) announce that week's theme on a television screen. (This segment was once called "She-Mail," but the term was deemed transphobic and was written out in 2015.) RuPaul then enters the workroom (out of drag) and explains the mini-challenge, maxi-challenge and runway look that week. Mini-challenges don't count toward a queen's overall performance, but they usually yield prizes and are typically goofier than maxi-challenges.
Most of the episode is devoted to the maxi-challenge. The most famous is "Snatch Game," during which the queens act out a drag-ified version of Match Game while doing celebrity impressions. After the maxi-challenge, the girls debut their runway looks and listen to the judges' critiques. Regular judges include RuPaul, Ru's lifelong best friend Michelle Visage (the "mean" one), and a combination of Carson Kressley (from the original Queer Eye for the Straight Guy), Ross Matthews and a celebrity guest judge.
One queen wins the week, and two queens are designed as the Bottom 2. These queens then lip-sync to a pop song "for their lives," and the loser "sashays away."
Simple, right? Well, there's a lot more...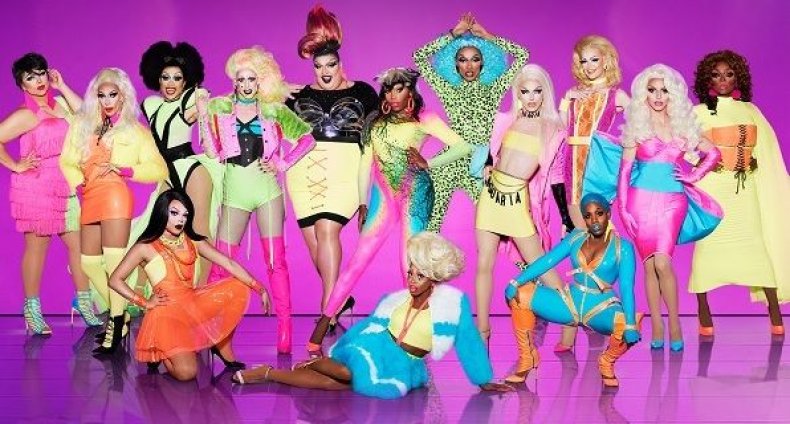 Drag families and intergenerational conflict
Now that Drag Race has been churning along for a decade, queens who competed in early seasons have had time to return to their cities of origin and mentor—or "mother"—younger talents. That next generation competes in their own seasons, navigating the alliances formed before anyone even enters the workroom. Ru knows the politics of drag families are an increasingly important part of the show, and the girls of Season 10 are not shy about linking themselves to previous seasons' performers in their introductions.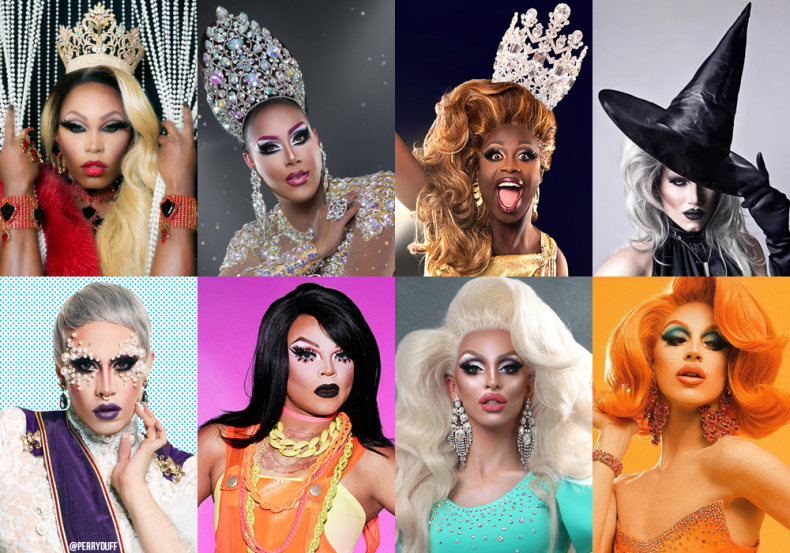 Tampa queen Vanessa Vanjie Mateo, for example, is the drag daughter of Alexis Mateo, a queen who appeared on Drag Race Season 3 and the first season of All Stars. Asia O'Hara, predictably, is the drag mother of Season 4 and All Stars 2's Phi Phi O'Hara.
Aquaria, hailing from Brooklyn, claims season four winner Sharon Needles as her drag mother. Needles, who was Drag Race's first queen to fully embrace horror-drag, is the ex-boyfriend of All Stars Season 2 winner Alaska Thunderfuck 5000.
In another corner, Manhattan's Miz Cracker is the drag daughter of Season 8 winner Bob the Drag Queen, a successful stand-up comedian who filled in for Katya Zamolodchikova on the Viceland show Trixie and Katya, opposite All Stars Season 3 winner Trixie Mattel. That links Miz Cracker to comedy queens and Manhattanite queens, who historically have experienced friction when competing against Brooklynites like Aquaria.
Not all drag families are made of mothers and daughters, though. As Season 10 queen Mayhem Miller proudly announces in the premiere, she is the drag sister of Raven, Morgan McMichaels, Delta and Detox. Detox belonged to the "Ro-laska-tox" clique during Season 6 and All Stars Season 2, alongside Alaska and Roxxxy Andrews. That alliance allowed Roxxy to survive too long in All Stars 2.
There are no set rules for drag daughters and sisters competing against rival clans, perhaps because it hasn't been so prominent an issue before Season 10.
"No fats, no femmes, no Asians"
Season 8 queen Kim Chi was the first on the show to mention this infamous quote, which many gay men may recognize from Grindr profiles. The distinction—which bigots use on dating profiles to exclude overweight, feminine-presenting and/or Asian men from messaging them—can also refer to several of Drag Race's existing prejudices: body weight, gender identity and ethnicity.
Though several "big girl" queens have competed and thrived on Drag Race, Ru and the judges have demonstrated a clear preference for thin performers who use padding to shape their silhouettes. Eureka and Karolie are this season's "big girls," and it remains to be seen whether they'll get further into the competition than their predecessors did. Prior Drag Race "big girls" include Latrice Royale, Kim Chi, Delta Work, Darienne Lake, Roxxy Andrews, Jaidynn Diore Fierce, Jiggly Caliente and self-identified bear Ginger Minj.
Speaking of bears, there hasn't been much room on Drag Race for discussions of masculine-leaning gay communities. The contestants throw around the term "twink" and "bottom" from time to time, but competitors who present masculine-of-center when out of drag are rare. Season 10's muscular, tattooed Kameron Michaels, who identifies as a "bodybuilder Barbie doll," causes quite a stir in the premiere episode when the other queens realize her drag persona is far, far more feminine than her usual gender presentation.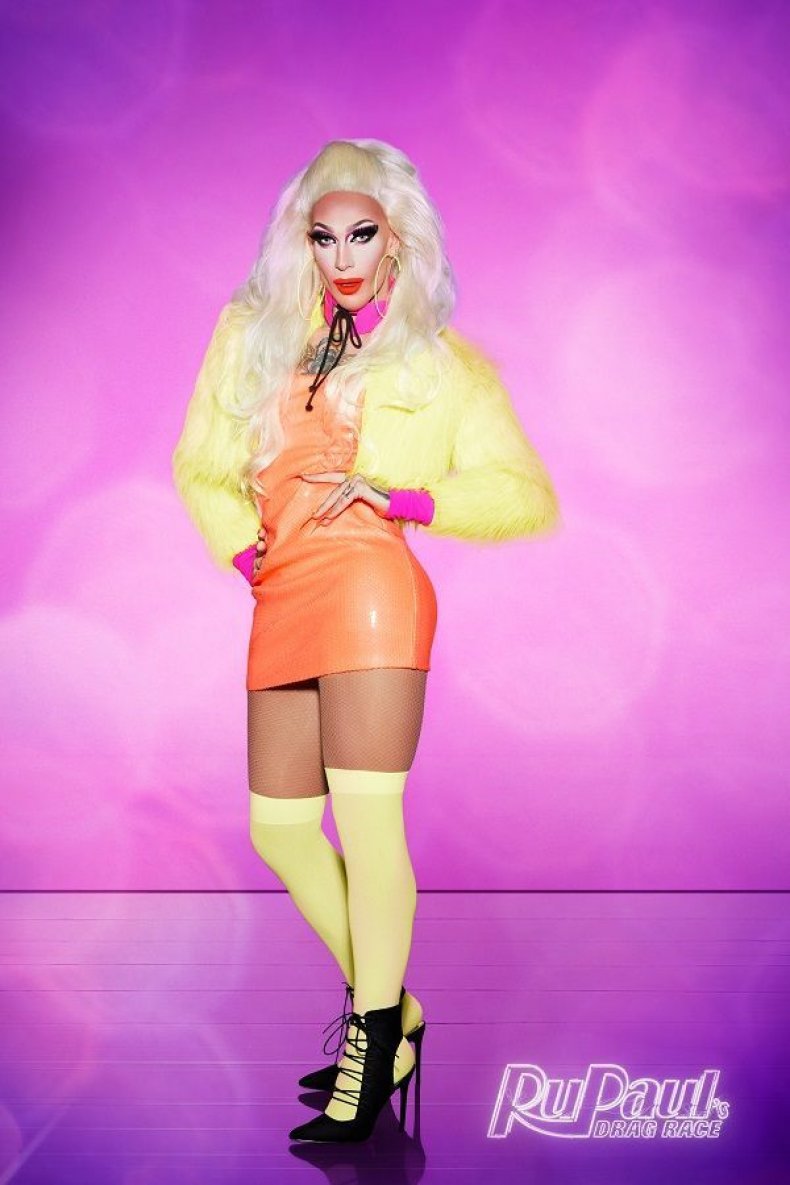 The concept of gender identity came up recently in Drag Race discourse earlier this month when RuPaul told The Guardian that he'd "probably not" allow a transgender woman to compete on the show. For many older drag queens, gender is a sandbox for performance and play, but for a younger generation drag is in constant friction with gender identity.
No openly trans competitor has ever won Drag Race, though Season 6 winner Jinkx Monsoon identifies as non-binary. Several contestants have come out as trans while taping—Season 9's Peppermint is the most high-profile and recent example—and others, like Season 6's Gia Gunn, began transitioning after their season wrapped.
And of course, there's always the question of ethnicity on Drag Race. Thirteen queens who identify as people of Asian descent have competed on the show, but there has not been an Asian winner since Raja, a half Indonesian queen, dominated Season 3 in 2011. Chinese queen Yuhua Hamasaki stands a good chance of breaking that drought. When asked in the premiere why her drag persona has a Japanese surname, she responds, "Well, you're not a real woman either."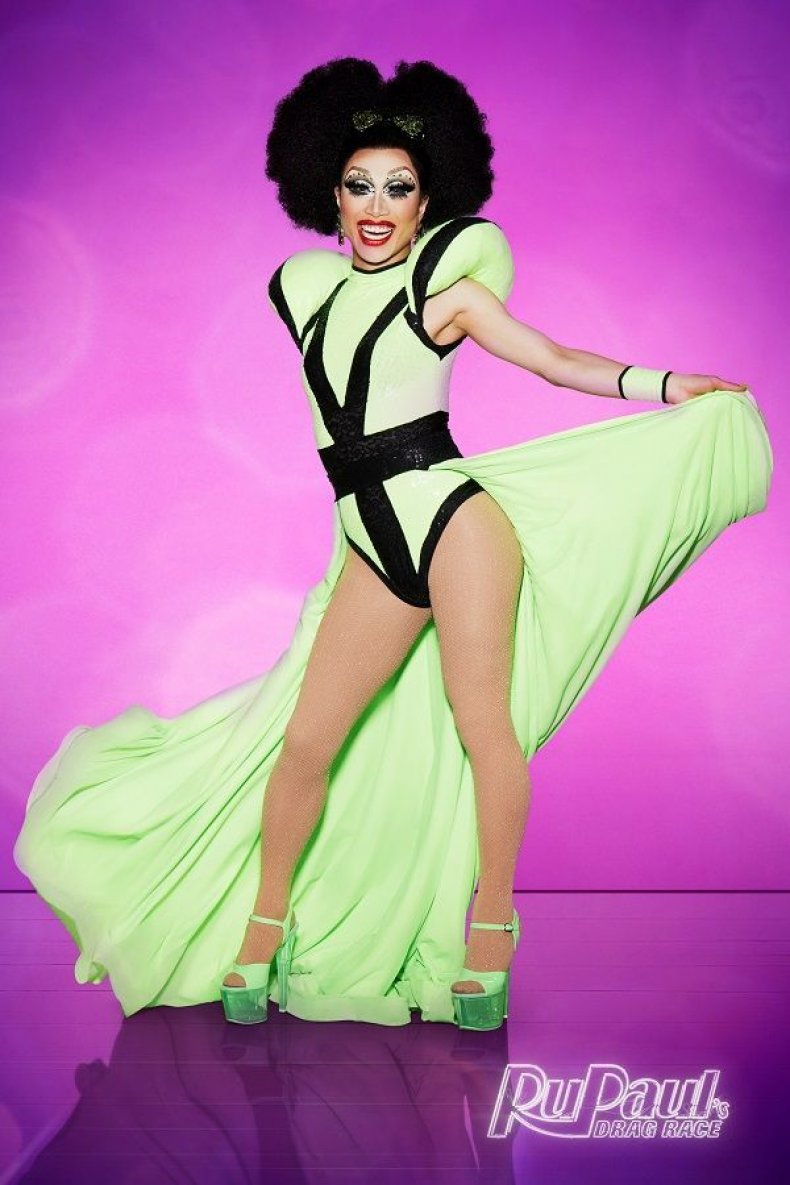 Ancillary materials and contestant commentary
With a new Drag Race season comes the triumphant return of Drag Race: Untucked. The ompanion series airs after each episode, includes backstage conversations between queens and is where the most iconic argument scenes occur.
In addition to Untucked, World of Wonder—the production company that owns Drag Race—also produces a bevy of web series that feature queens from past seasons and, often, weekly commentary on the show. "Fashion Photo Ruview," for example, presents two queens from previous seasons with looks from the current one,and they vote Fashion Police style on whether a look gets a "toot" (thumbs up) or "boot" (thumbs down).
In fact, the "Fashion Photo Ruview" episode tied to Season 10's premiere is a fantastic introduction to the way queens and fans of the show see this year's contestants. Aquaria and Miz Cracker, for instance, are noticeably similar—that fact becomes a problem for both girls in the season premiere.
RuPaul's Drag Race Season 10 premieres Wednesday at 8 p.m. ET on VH1.