RuPaul Will Host 'Saturday Night Live' For the First Time and Justin Bieber Will Perform His New Single 'Yummy'
RuPaul is hosting Saturday Night Live for the first time on February 8, 2020. The episode will also feature Justin Bieber, will who will perform his new single, "Yummy."
NBC announced that NFL player J.J Watt will host SNL on February 1, with musical guest Luke Combs, and RuPaul and Justin Bieber will host and perform, respectively, the following week.
RuPaul first appeared on SNL in an episode hosted by Charles Barkley in 1993, but the February 8 show will see RuPaul making his hosting debut. Meanwhile, Bieber has performed on SNL twice—once in 2010 and again in 2013.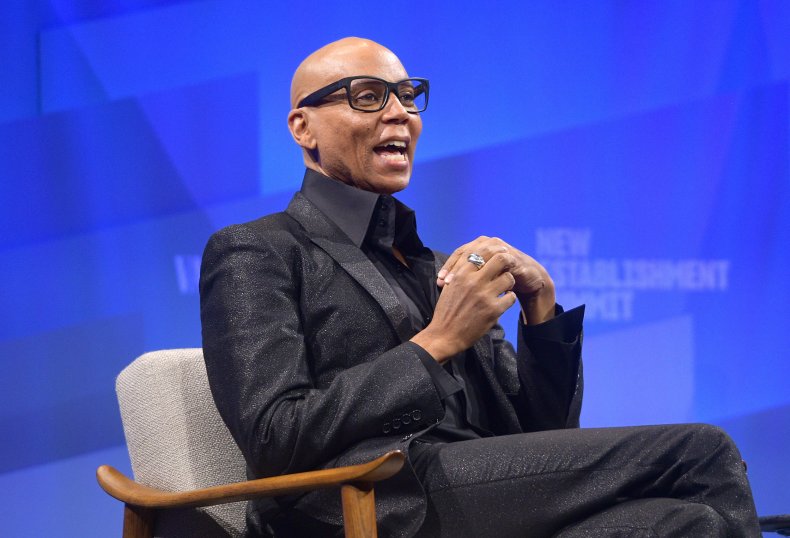 Michelle Visage, RuPaul's fellow judge on RuPaul's Drag Race, congratulated him and said: "This. Is NOT. A drill. @nbcsnl @RuPaul hosting !! RU IS HOSTING SNL! FINALLY! OMFGGGGG"
Nina West, a contestant and the Miss Congeniality of RuPaul's Drag Race Season 6, said: "HUGE HUGE HUGE! ConDRAGulations mama @RuPaul! @nbcsnl !!!!!! This is so major. MAJOR!"
Shea Coulee, who appeared on Season 9 of Drag Race, said: "Omg @RuPaul is on @nbcsnl on February 8th with @justinbieber and it's my birthday and I'll be in NYC. How can I get tickets to see this?! It would be the most epic birthday present EVER"
Pandora Boxx, from Season 2 of Drag Race and Season 1 of RuPaul's All-Star Drag Race, simply said: "Congrats @RuPaul!! This is going to be fabulous fun!"
Eric Rosswood, an LGBTQ activist, tweeted: "WHAT?!?! @RuPaul is going to host SNL? OMG! Can't wait!"
Michael Yerxa, a producer of Canada's Drag Race, tweeted: "I know RuPaul's beliefs and opinions can be challenging at times, but let's take a moment to acknowledge how massive it is that [...] a drag queen and a queer icon is hosting Saturday Night Live."
RuPaul discussed his goal to host SNL with Visage on their podcast, What's the Tee, when RuPaul told Visage that SNL producer Lorne Michaels told him: "I'm a fan of your work. Congratulations. We'll continue this conversation real soon."
Michelle Visage then said: "All I knew was in that moment, you are going to host SNL."
RuPaul will appear on TV screens and Instagram feeds all year, with his recent show on Netflix, AJ and the Queen, Drag Race Season 12, All-Stars Season 5, Drag Race UK Season 2, Canada's Drag Race, and Celebrity Drag Race, all expected to hit our screens in the next year or so.
RuPaul's episode of Saturday Night Live will air at 11.30 p.m. EST on Saturday, February 8, on NBC.
This Saturday, January 25, SNL will be hosted by Marriage Story star Adam Driver, who will be hosting the show for the third time, and the musical guest will be Halsey, who will also be performing on SNL for the third time.