'RuPaul's Drag Race All Stars 5' Release Date, Contestants, New Rules: All You Need to Know
The RuPaul's Drag Race train barrels on, with All Stars 5 getting a premiere date just a week after the latest season finale of the regular edition of the VH1 show. All Stars 5 has 10 contestants including three former finalists and some queens Drag Race fans have been waiting to return for over a decade. Those returning drag superstars, will have to contend with a new set of All Stars rules that see them having to take on a roster of "Lip-Sync assassins."
When will RuPaul's Drag Race All Stars 5 start?
Though initially scheduled to air on Showtime, All Stars 5 has moved back to its home on VH1. The premiere episode will air on the network on June 5, with episodes airing in the usual Drag Race time slot of 8 p.m. ET. After airing weekly, episodes will be available to watch on the VH1 website and app.
For the first time, episodes will air internationally on Netflix in territories such as the U.K. the day after they are released in the U.S. The streaming service will release these episodes at 8:01 a.m. BST on Saturday mornings.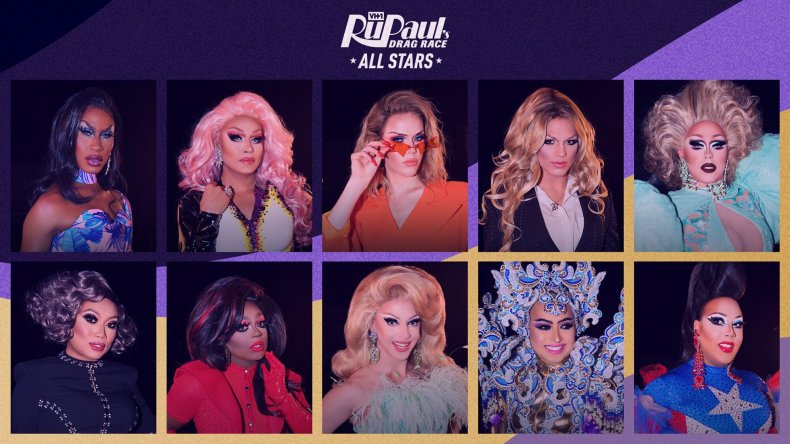 Who are the RuPaul's Drag Race All Stars 5 contestants?
Taking part in the new season of All Stars are:
Alexis Mateo, Season 3 3rd place and All Stars 1 joint 5th place
Blair St. Clair, Season 10 9th place
Derrick Barry, Season 5 5th place
India Ferrah, Season 3 10th place
Jujubee, Season 2 3rd place and All Stars 1 joint 3rd place
Mariah, Season 3 9th place
Mayhem Miller, Season 10 10th place
Miz Cracker, Season 10 5th place
Ongina, Season 1 5th place
Shea Coulee, Season 9 joint 3rd
What are the new rules for RuPaul's Drag Race All Stars 5?
Drag Race All Stars has become notorious among fans for changing its rules regularly and seemingly for no reason, and Season 5 will not be an exception to this.
Where in the most recent seasons each challenge has been won by two queens who then "Lip-Sync for their Legacy" and the chance to eliminate a competitor, this season will be different. Each challenge will have one winner, who then lip-syncs against a special guest "mysterious lip-sync assassin" (according to a VH1 press release).
If the challenge winner wins, they get the usual $10,000 prize and elimination powers, but if they lose the queen eliminated is chosen by a group vote and the prize money rolls over to the next challenge.
RuPaul called these rules, "so twisted it's guaranteed to twist your twisted minds," and they are sure to make the always unpredictable All Stars even more unstable.
RuPaul's Drag Race All Stars 5 starts June 5 at 8 p.m. ET on VH1