'RuPaul's Drag Race All Stars 5' Streaming: How to Watch Online Around the World
RuPaul's Drag Race fans who crave more after months of the regular show and its Secret Celebrity spin-off will soon get to watch All Stars 5, which is coming to VH1 on Friday, June 5. International fans, meanwhile, finally have a place to watch episodes of the show legally the day after they first air in the U.S.
How to watch RuPaul's Drag Race All Stars 5 online
In the U.S., episodes are available on VH1 on Fridays, when they air on the channel at 8 p.m. EDT / 7 p.m. CDT. Users can log-in with their cable providers to livestream the episodes as they air on VH1. They will then be available on catch-up on the VH1 website.
In previous years, it has been hard to access All Stars online in territories outside of the U.S. While Drag Race proper came to Netflix the day after airing in America, All Stars often arrived on different streaming services, with episodes coming weeks after they had first been released.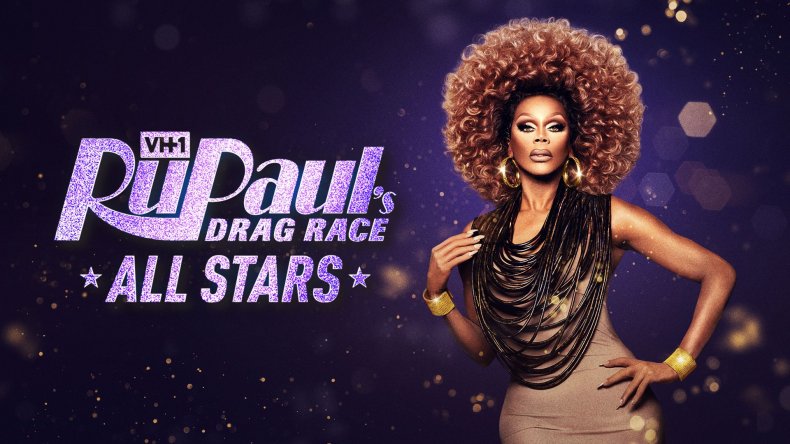 However, this year, All Stars will be following regular Drag Race to Netflix, where episodes are expected to drop on Saturday morning after the VH1 Friday U.S. release. Each episode comes to Netflix in countries where the streamer is showing All Stars at 7:01 a.m. GMT. When it comes to your country will depend on your time zone and current daylight savings time status. The U.K., for example, is getting episodes at 8:01 a.m. BST.
The following countries currently have RuPaul's Drag Race All Stars 4, and so are expected to get episodes of Season 5 the day after they air in the U.S.: Argentina, Belgium, Brazil, Canada, Czech Republic, France, Germany, Greece, Hong Kong, Hungary, Iceland, India, Israel, Italy, Japan, Lithuania, Mexico, Netherlands, Poland, Portugal, Romania, Russia, Singapore, Slovakia, South Africa, South Korea, Spain, Sweden, Switzerland, Thailand, Turkey and the United Kingdom.
For fans who want to watch previous seasons of the show, only All Stars 4 is widely available on Netflix. Though other seasons sporadically turn up on more local streaming services, they can be hard to find. In the U.S., meanwhile, All Stars 1 and 2 are on Hulu, while Season 3 and 4 are on the VH1 website and app.
RuPaul's Drag Race All Stars 5 starts on Friday, June 5 at 8 p.m. ET / 7 p.m. CT and the following morning on Netflix internationally.