'RuPaul's Drag Race All Stars 6' Recap: Who Went Home After Showing Their 'Side Hustle'
RuPaul's Drag Race All Stars Season 6, Episode 3 is streaming now on Paramount+, and sees a sad exit for one of the 11 remaining queens—or, an exit until they inevitably return for whatever this "game within a game" turns out to be.
This week, the queens had to make commercials celebrating drag queen side hustles. But who was the uber queen and who underperformed? Let's recap.
'RuPaul's Drag Race All Stars' Season 6, Episode 3 Recap
As ever, the queens began by unpacking the lipsticks, where all but two people had voted for Jiggly—Jiggly herself and Trinity, both of whom voted for Yara.
Trinity tells the girls that she voted for Yara because she appreciated all the work Jiggly put into her costume, while Yara spent most of the time doing what can only be described as Yara-ing around the workroom.
Despite producers trying to milk a feud out between Trinity and Yara, the pair seemed to forgive each other.
Speaking of the inner working of production, a side note: Trinity has full facial hair in the confessionals, which are presumably filmed the day after. The fact that her beard grows that quickly makes her transformation into the stunning woman Drag Race fans know and love all the more remarkable.
The next day, the queens are talking about what challenges they would like, and Silky pitches she would love to become a "Ru-Hovah's Witness," spreading the gospel of RuPaul door to door—a pun so good that it almost has to become a challenge in Season 14.
For now, however, the queens are out into teams, and tasked with filming ads that promote various side hustles that a queen could have. Teams are decided by putting the queens into height order, which (totally coincidentally, naturally) puts together Trinity and Yara in the same team after the producers tried to build tension between them the previous day.
Trinity and Yara are joined by Pandora and Ra'Jah, who have to make an ad for a drag queen fixer agency. Kylie, Scarlet and Eureka are making a commercial for a drag exorcism business, while Ginger, A'Keria, Jan and Silky are a drag queen escort agency—an idea that seems perhaps slightly less funny after Jiggly revealed in Untucked that just before appearing on Drag Race the last time she had been relying on sex work to survive.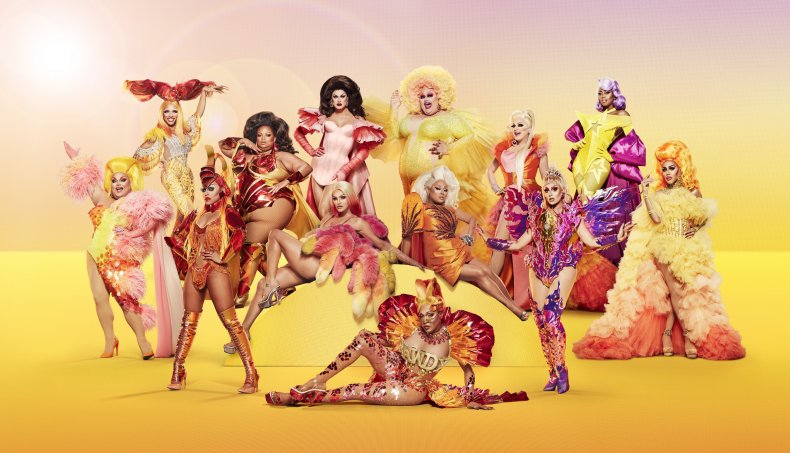 Initially, it seems that the central conflict of the episode will be around Yara, who has difficulties concentrating, preferring again to Yara around the workroom in a way that's hugely entertaining to those of us at home but may be infuriating when you are trying to write comedy.
Silky then gives us the episode's big storyline. After she received racist abuse for what some viewers saw as her being too loud and obnoxious in Season 11, she appears reserved in the workroom, trying to reverse the impression those hateful viewers had the first time.
This is one of the most interesting things about the All Stars process that does not get enough attention on the show. There are two sides to a successful All Stars appearance: Fixing your flaws from the first season, but also what RuPaul calls in one of her many pop psychology phrases "owning your stardom," realizing the thing that makes you a great queen and doubling down on it.
In this challenge, Trinity and Silky show us how to do this and how not to. The former struggled in acting challenges in her season due to being too in her head and trying to be too glamorous, but here she lets loose and delivers an engaged and hilarious performance. Then, on the runway she doubles down on her already impressive fashion record in Season 6 with a gasp-worthy gown that would make her perfect casting if they ever wanted to remake Queen of the Damned.
Silky, meanwhile, could be a bundle of energy in her season, and even has been in All Stars 6—her entrance in the first episode when she somehow pulls an entire glass of milk out of her cleavage is an all-time memorable entrance. In the challenge however, she cannot get past her worries at how she is being seen by the world, and so cannot fully commit in the ad. Though this is the fault of the toxic fans in the outside world and the promoters who she said canceled her shows after seeing her in Season 11, it is Silky who suffers the consequences.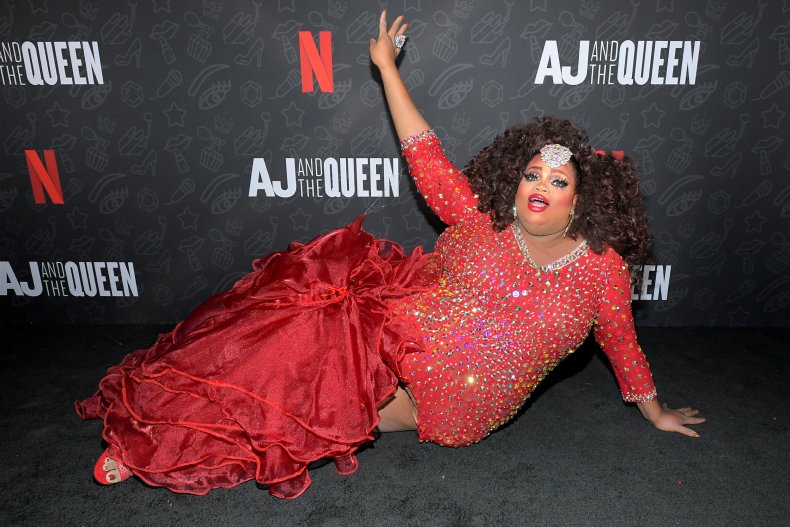 This is in direct contrast to say Eureka and Ginger, who are fully unafraid to get ugly and stupid in the name of a challenge with great effect—even if the latter's strange ruched romper on the runway puts her in the bottom. But then of course neither of them had to put up with racist abuse online.
The day after filming the ads, the queens head to the workroom to get ready for the runway. Here, the show misses a big opportunity to talk about the real side hustles some queens have to do to make a living. For every Drag Race alum headlining tours around the world, there is one who has had to keep their day job, or who makes a living making wigs and costumes for the other girls—work the show should do more to credit, as many of the most stunning looks we have seen on the runway are made by former contestants.
Speaking of stunning outfits, this week's runway category is the "RuDemption Runway," with queens doing more polished versions of previous outfits. The runway proves that, when it comes to correcting your past mistakes on All Stars, it is a lot easier to fix issues with your style than it is to change problems fans had with your personality.
Special shout-outs in this runway to Pandora, who probably had the most fashion blunders to fix from her season and looks beautiful here, and to Silky, whose disco look looks nothing like the outfit it is "Ru-deeming," and it's all the better for it. Scarlet also looks incredible in a Grecian gown printed with Renaissance art.
We then get to see the ads in full. Team Drag Fixers are the clear winners with a clear and simple ad of which the catchphrase "fix it b****" is sure to be shouted across gay brunches for most of the summer. Trinity is also a worthy winner, with her fully committed performance a highlight of the add.
Team Drag Exorcists get positive critiques on the runway, but in reality Kylie and Scarlet's slightly flat performances are saved by Eureka's total willingness to be as gross as the role of a woman-possessed Linda Blair in The Exorcist-style needs to be.
Team Drag Escorts, meanwhile, are all put in the bottom, and deservedly so. Their ad is a mess of too many scenes, not all of which land. Silky seemed to realize this may have been the case from the start, but was too in her head to point it out, making her place in the bottom with Ginger, Jan and A'Keria all the sadder.
In the Untucked Lounge, the four instantly start pleading their case to stay, much to the annoyance of Trinity, who wants some acknowledgement of her win. And quite right too: If her breakthrough in this challenge continues, she could very well win this thing.
What she doesn't win, however, is the lip-sync for your legacy. As soon as Laganja falls into that split Tandi Iman Dupree-style, Trinity is in trouble. She holds up well against her in the performance of Dua Lipa's "Physical," but ultimately she is flattened by the steamroller of energy that is Laganja, especially as Trinity's trick with a black fan just does not show up on camera.
Laganja wins the lip-sync, and RuPaul all but confirms Laganja for All Stars 7, which really needs to happen—if anyone needs a "Ru-demption" it is her, and modern-day Laganja is an absolute force to be reckoned with.
With Laganja's win, we discover who the queens decided to send home, and Silky is the third girl sent into whatever the "game within a game is." A sad exit, as Silky has clearly not lived up the potential she thought she had coming into this competition, though, as the show keeps hinting, her time on the show is far from over...
RuPaul's Drag Race All Stars Season 6 airs Thursdays on Paramount+.