RuPaul's Drag Race All Stars 6 has come to an end and a winner has been crowned after a tough 12-week competition.
The finale saw Eureka, Ginger Minj, Kylie Sonique Love and Ra'Jah O'Hara take part in the "This is Our Country" maxi challenge, which saw them write lyrics and perform to a new song by RuPaul and Tanya Tucker.
All four queens did exceptionally well in the challenge and proved they all deserved a spot in the Drag Race Hall of Fame.
But before the winner was revealed, the group reflected on their journey backstage on the final episode of Untucked.
Here are the best moments from the episode.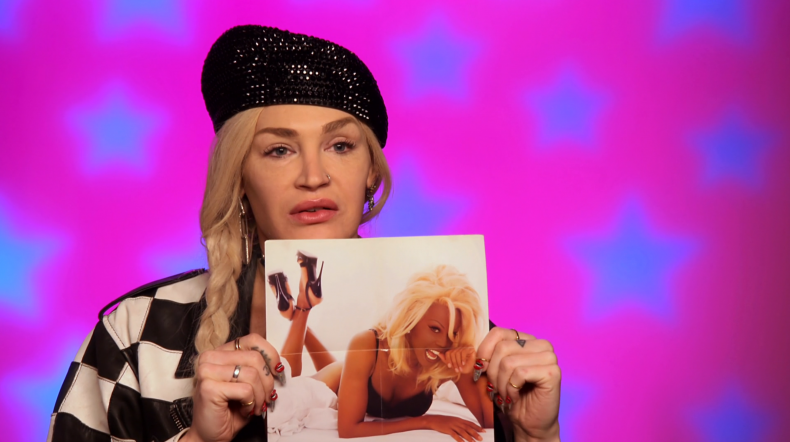 1. The queens bond one last time
The queens on Season 6 of RuPaul's Drag Race All Stars have really bonded well over the course of the show, and this was clear when they sat chatting together one last time.
Ginger admitted she was going to miss her fellow competitors, telling them: "I am so excited that we're about to crown somebody but I'm really sad this is our last time to be together."
Ra'Jah also took the moment to heap praise on everyone, saying they "killed it" in the challenge and she was glad the decision of who would win was now back in RuPaul's hands rather than their own.
Going on to discuss their one-to-one sessions with RuPaul and Michelle Visage earlier in the main episode, Ra'Jah reflected that they had "invested time into our stories" which made her feel seen and appreciated.
2. Kylie shares her long-standing love for RuPaul
Given it was their final time in the workroom, Kylie reflected on how lucky she felt to have been given the chance to be on the show twice and shares how she was a huge fan of RuPaul growing up.
She told the queens: "Sometimes I just have to pinch myself and thinking 'b***h is this my life?' I just remember having my RuPaul CDs and imagining what it would be like to be in the same room as her."
In her confessional, Kylie went on to show off a copy of one of RuPaul's CDs that she keeps with her at all times, revealing that she had the poster on the wall behind her when she first auditioned for the show in Season 2.
Kylie added: "It's just been such a blessing to be here and it would be an honor to carry on the legacy that she's built for the decades."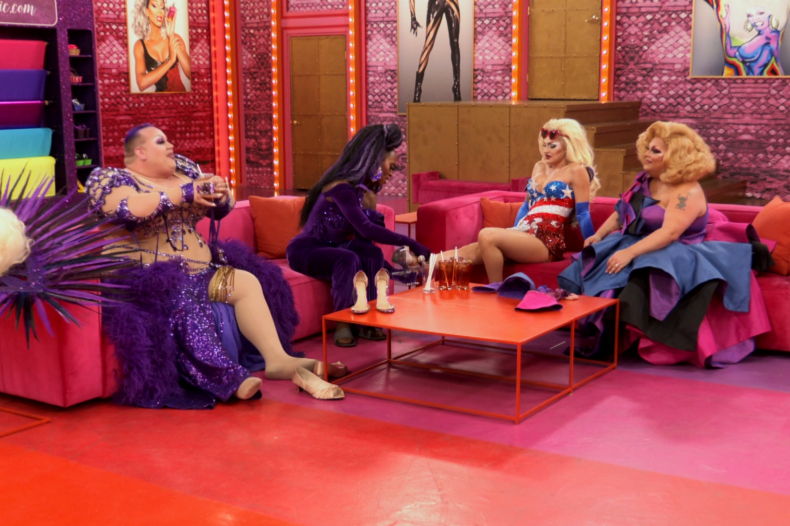 3. The queens react to the winner
Following a four-way lipsync for the crown, Kylie was named the winner of the competition with Eureka, Ginger and Ra'Jah very happy for her.
Afterwards each queen discussed how they felt, with Ginger saying she was "happy with the journey" and was "really, really proud" of how she'd done.
She went on: "[It's] a bittersweet ending but I don't want to focus on the bitter I want to focus on the sweet, this has been a real sweet journey for me."
Ra'Jah shared in Ginger's sentiments and focused on the positives, saying she was also proud of herself.
She said: "I'm so glad I came back. I did what I needed to do, I came here I represented, I was myself fully to the T which was something I wasn't able to do on season 11, so I'm proud."
And Eureka expressed her delight at being able to get so far in the competition and show how much she's improved over the years.
She went on: "My path was to come here and slay which I did, this was hard, this was harder than season 9 or 10 put together."
After being announced the winner, Kylie gushed that it was "such a special moment" and said "everything I've worked for [her] entire life it brought [her] right here" to the Hall of Fame.
The winner went on: "I'm so proud of me, every step of the way here, winning this crown, this is the cherry on top."
RuPaul's Drag Race All Stars 6 and Untucked are available to watch in full on Paramount+.