'RuPaul's Drag Race All Stars 7' Episode 9 Recap: Brand or Bust
RuPaul's Drag Race All Stars 7 Episode 9 sees the queens creating their own TikTok dance challenges, making those of us who have been watching the show since the early 2010s feel like living skeletons. When this show began, Twitter was barely a thing! We are truly all Rajas in a world of Yvies.
"Dance Like Drag Queen" may claim to be a dance challenge, but really it is all about branding. The queens have to distill their essence into a dance. And as the winner of All Stars 7 will be the person who has best put their personal stamp on the competition, it is a crucial episode to show us who might be making that top four.
That does not make the endless talk of people talking about the personal brands any more interesting, however, luckily, there are enough laughs and looks to be had to keep the episode above water.
Here's what went down in the latest episode of the Paramount+ show.
What happened in RuPaul's Drag Race All Stars 7 Episode 9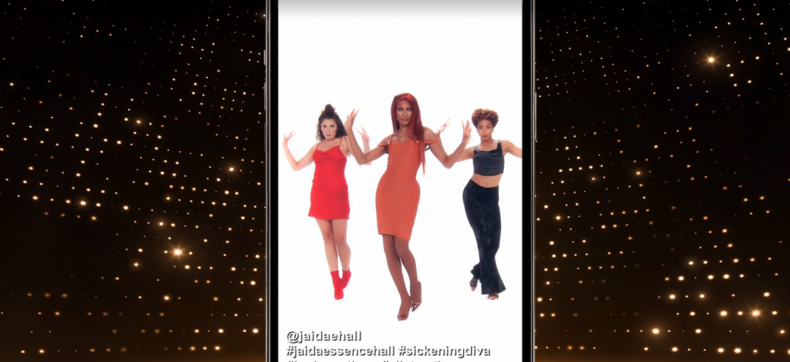 We pick up after last week's runway. Raja has her second win, while Jaida gets her first block. This makes Raja the seventh queen to get two stars, making the race look pretty even. Except things are not quite as they seem—Vivienne, Trinity and Jinkx have all won three challenges but have been blocked, Jaida has won twice but has one extra star thanks to that dumb twist, while Yvie has won once and has two stars.
Things look set to change, however, as the queens get given their new challenge. There are some real dancing divas in the cast, and there are also queens with strong personal brands, meaning that a good number of queens are in with a chance this week.
In the end, RuPaul will pick one from each camp, but we will get to that.
We are now nine weeks in for All Stars viewers, which is around three weeks of production time. The endless work is clearly starting to get to the queens—either that, or it is just getting to Jinkx, who is pretty loopy the entire episode. Watching Jinkx slowly losing her mind before shoving an entire peanut butter sandwich into her mouth gives most of us huge flashbacks to those dark lockdown times.
Ru joins the queens for workroom chats, and it seems the episode is going to fall apart. Ru is serving over-enthusiastic MBA student with her excited chat about each queen's brand, but ultimately to those of us watching at home, all this talk of personal branding feels like being stuck on a date with an influencer—truly a hellish situation. But hey, at least Ru respects the winners here not to steer them wrong for her own amusement. All of her hints to the queens do help them produce better work, especially Monet.
As the queens get ready, Jinkx is talking about how many stars it might take to get to the final. Unless there's a massive twist coming (and there almost certainly is), then three stars is probably enough to take you to the top four. As Jinkx describes, that means that this week the judges could decide to give any of the two-star queens a third and send them to the final or give Shea and Monet another star to even the playing field completely. Don't give the producers ideas, Jinkx!! Some queens are clearly performing better than others, but that will not stop the producers from making everyone look equal.
Runway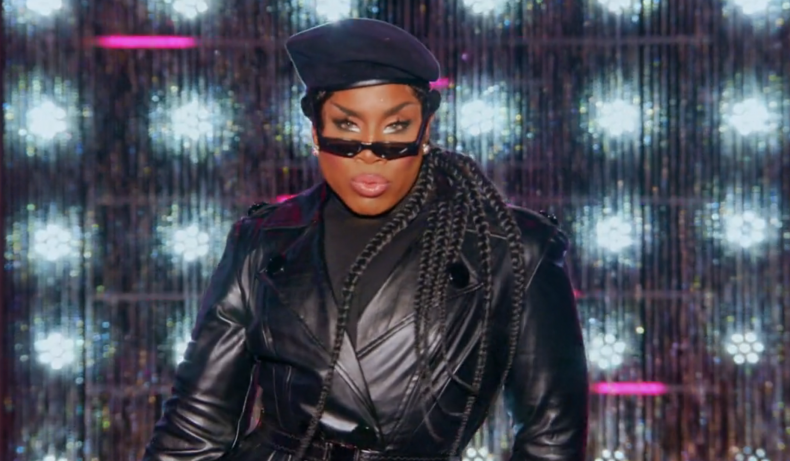 When it gets to the runway, there are clear winners and losers, not that you would tell from this season's insistence of never showing us a negative critique even when one is clearly warranted.
The category is "What Lies Beneath," a reference for us millennial Drag Race fans left behind by the TikTok stuff. What it means is reveals, and lots of them.
What constitutes a reveal is a perennial source of drag debate, but there is definitely an argument that not everyone meets the category tonight. A reveal should be a surprise. It should be Roxxy Andrews revealing a wig under a wig on Season 5, or Violet Chachki's tartan moment. It should not just be someone coming on in a bulky coat and taking off various items of clothing. Just think of the poor intern who has to pick all those pieces up!
Based on this criteria, Jaida is our true winner. It would take a team of drag scientists to work out exactly how her four-seasons-in-one dress actually worked. Monet and Jinkx were in the "just taking things off" group, but at least each look was a surprise. Monet's tribute to Black protest over the years made a powerful statement, while Jinkx's art history tribute was fun and unexpected. Shea gets some points for that a**less gown reveal, Yvie's cocoon idea as cute and Raja looked stunning, but compared to the All Stars 2 reveal runway it left a lot to be desired.
Challenge
All of the videos were pretty good, but the tops were pretty clear. Jinkx is magnificently deranged as ever, and Monet's dance was the best. Though she was not mentioned among the tops, The Vivienne also excelled in the challenge (she really is the sleeper success of the season). Her video made fun of the challenge in an enjoyable way, and she had more solid laughs than even Jinkx—even though the bit after the dancing was probably overkill. Jaida also probably deserves a spot at the top overall thanks to that dress and her enjoyably goofy dance.
As for the others: Shea's dance was unsurprisingly strong, but maybe she could have leaned even harder into the Alvin Ailey idea; Raja's "new age Macarena" was probably the worst, as it misunderstood why we love Raja the runway goddess; Yvie could have had a little more fun in being weird; and Trinity got a new winning catchphrase out of the exercise thanks to "that's called branding."
Brief side note: Why did Jinkx actually bring that ukulele along with her? It has turned up in multiple episodes now, and yet she has not actually needed it for a challenge yet.
Jinkx and Monet are our winners, which are canny choices: Jinkx excelled in the branding, while Monet had the best pure dance. It keeps Monet in the game, and probably puts Jinkx in the final, which at this point she deserves after her fourth win.
You cannot help but feel sorry for Shea. Despite being one of the fiercest competitors this show has ever seen, she has not quite been able to make it work this season. Drag Race fans can argue among themselves why this is, but we can likely blame the lack of dance challenges this season. In a dance challenge, there is no one who can stop her, but there are numerous queens here who can match her in acting, comedy and design. Even this dance challenge was a stealth comedy challenge.
Lip-Sync
There is little time to pity Shea, however, because Episode 9 has a lip-sync to do. And what a lip-sync it was. Spoken word is very hard to nail, so it is perfect to try when you have the highest caliber queens. Plus, the Designing Women reference is another one for the millennials.
Monet and Jinkx both equip themselves well in the iconic "the night the lights went out in Georgia" monologue, but Monet's movements have a precision that nets her the win.
Note to editors, if we are going to make spoken word lip-syncs a habit, can we split screen to see each queen's performance in full? Cutting between them is distracting when they are building towards a crescendo. Also, if they are going to continue to have them lip-syncing to TV moments owned by Paramount, can we please have the time Courtney Love gatecrashed Madonna's interview at the VMAs?
Monet takes the win, and Raja becomes the latest (and last) person to get blocked. Now that everyone has had their turn with the platinum (gold) plunger, these blockings are going to start to sting. At this point, a blocking could actively stop someone making the top four. But that is a problem for another episode.
RuPaul's Drag Race All Stars 7 airs Thursdays on Paramount+.