'RuPaul's Drag Race' Season 11: What's Next For Scarlet Envy After Elimination?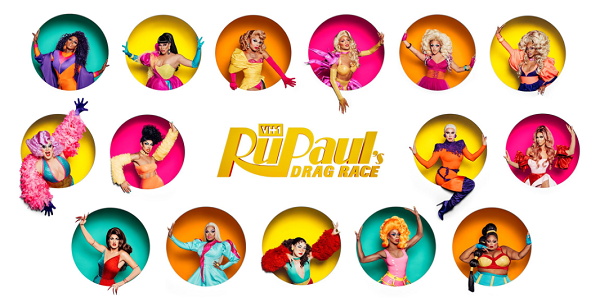 After another week of intense competition, one queen was sent packing on RuPaul's Drag Race Season 11.
Scarlet Envy raced for the gold during the Draglypmics challenge on episode 6, but the queen just couldn't keep up with the rest of her teammates, dubbed The People's Republic of Glamazonia. When she failed to impress show host RuPaul Charles and the rest of the judging panel with her "All That Glitters" golden-hued runway look, Scarlet ended up in the bottom two along with Ra'Jah Ohara.
It's never been a secret that Scarlet wasn't the best dancer on the show, and despite her attempts to steal the spotlight during her Lip Sync For Your Life battle against Ra'Jah, her last dance to Donna Summer's "Last Dance" didn't make the cut, and she was eliminated.
Despite getting the axe, Scarlet told Newsweek she was proud of the experience and having the opportunity to meet and work with RuPaul.
"It's a magnetic energy that she has, mother! It's life changing to even think about it," said Scarlet.
"Just the smallest interaction with her — even if it's not advice that she gave directly to one of us, we all took it. Sometimes I go to bed and wake up and I'm in the work room again," she continued. "Ru has taught me to dive in instead of using a step ladder, to just decide that you're gonna get in the pool and jump. I guess to not second guess, to not wonder what if, to just do."
In all, just having the confidence to actually audition for the show and land a spot—albiet only for a limited time — was enough to make Scarlet's appearance a memorable one for her.
"The most rewarding part has been within myself, just knowing that I was gonna do this one day and if I wasn't I was gonna try really hard," she said. "And I tried, and I did it, and now that the seasons wrapped it's just kind of experiencing the life change. The change within me has been the most rewarding experience."
As for what she plans to do with all her Drag Race experience, Scarlet said she wants to "see the world," and she's taking her mom along for the ride.
"Another one of my goals is to take my mom to Paris, she's never been. So that's gonna be—fingers cross, legs uncross—very doable in the next year," said Scarlet. "I wanna take her out and give her some wine and some carbs, a real vacation."
"She has been so supportive, I come from a not-so-right background, rigorously based family. So [being on Drag Race has] been a whole full circle moment for me, my family, professionally—a totally different world from where I grew up compared to where I am now," she said. "My mom is a seasoned professional and comes to many shows across the country. She deserves a vacation."
There are still nine queens in the running for the title of RuPaul's Drag Race champion.
RuPaul's Drag Race airs on VH1 on Thursdays at 9 p.m. ET.