'RuPaul's Drag Race' Season 11 Spoilers: Rachel Maddow Gives the Queens Breaking News Treatment in Episode 4 Sneak Peek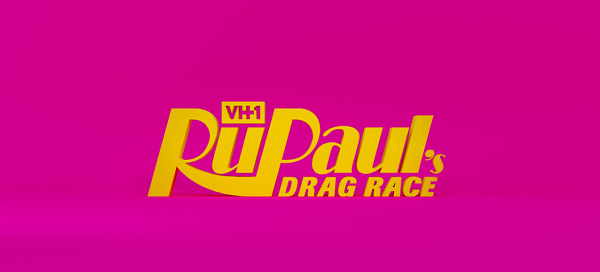 The anxiety is mounting for many of the queens on Season 11 of RuPaul's Drag Race, and the tension is only going to continue to build on the upcoming episode.
Following show host and judge RuPaul Charles's decision last week to make six contestants battle it out in the lip sync challenge—a first in Drag Race history—all of the queens appear totally shook and full of nerves in the episode 4 sneak peek. They all may have been fans of the show before they arrived weeks ago, but the six-way lip sync battle, which resulted in Honey Davenport's elimination, made it crystal clear this season is unlike any other.
Each contestant will have to "step the p***y up," as Silky Nutmeg Grenache says in the VH1 clip, if they want to win RuPaul's favor and that $100,000 cash prize. Episode 4's game of politics seems like the perfect opportunity for many of the queens to redeem themselves after last week's flubs.
In the first look video, RuPaul announces the mini challenge of the week—a breaking news broadcast. None of the ladies are experienced anchors, but that's ok. They'll be getting a lesson from none other than MSNBC journalist Rachel Maddow.
The winner of the mini challenge has the responsibility of handing out roles for the main challenge, RuPaul's take on a high school musical favorite, Grease. However, the Drag Race rendition will be a lot more scandalous and presidential. "The news today sounds a lot like high school—gossip, bickering, backstabbing—and that's just from today's White House briefing, sis," Ru says before revealing the play, "Trump: The Rusical."
Of course, casting doesn't come without a bit of cattiness, especially when Mercedes Iman Diamond asks to play the lead role of Shandy, the "innocent good girl who has a summer romance with [President Donald] Trump in Moscow."
"B***h, what? There's nothing Mercedes can tell me in my language, her language any language that's gone sell me the fact that she thinks she can be the main role," Vanessa Vanjie Mateo said in a confessional.
Mercedes doesn't get the main role, though, Ariel Versace does. Instead, Mercedes is cast in the smaller role of Ivanka Trump. The only problem is the Kenyan contestant doesn't have a clue about Ivanka Trump. "I have no idea, [I don't know] anything about Ivanka Trump. God this is bad that I don't know these people. I should have done a lot of research before I got here. I didn't," Mercedes said.
Meanwhile, Ra'jah D. Ohara lands the role of a lifetime as Omarosa Manigault, and she couldn't be more thrilled about it. "I see a lot of myself in her. Although she seems as a b***h, she definitely owns every room that she walks into," Ra'jah said of Donald Trump's former White House aide in a confessional.
Yyvie Oodly is cast as Kellyanne Conway, perhaps because she "looks like the crypt keeper," according to Ra'Jah, while Silky is chosen to play Oprah Winfrey. She is less than pleased by the casting and says she'd prefer to play the lead role of Shandy instead of being typecast, which she claims has been the case throughout the entire competition.
"That is just so obvious! Why do I have to be Oprah?" Silky whined during a confessional. "Oprah has 40 seconds in this entire role. I want the main character."
"After that six-way gang bang last week, if we don't slay this rusical we could possibly be witnessing a 12-way lip sync. Stay tuned," Vanessa said.
RuPaul's Drag Race airs Thursdays at 9 p.m. ET on VH1.