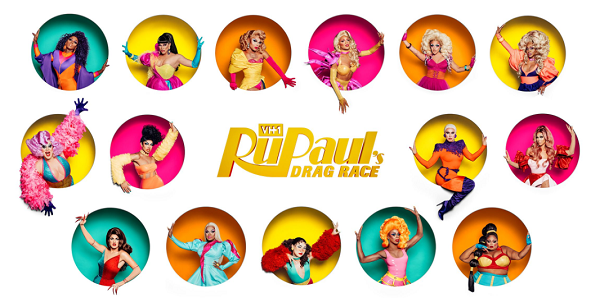 The next episode of RuPaul's Drag Race is sure to be quite the horror show.
Following the departure of Mercedes Iman Diamond, the Drag Race studio will get the Halloween treatment, but the contestants will have to survive more than ghoulish makeup and costume challenges, especially when some particularly monstrous attitudes arrive on the set.
With only 10 queens still in the running for the VH1 reality competition, the tension between the cast is bubbling hotter than a witch's cauldron and all the shade will start to spill over—particularly between Ra'Jah O'Hara and Yvie Oddly—on episode 5. In the show sneak peek, the ladies are barely recovered from Mercedes' exit when they start to clash over Ra'Jah's consistency in the bottom two.
"If I have to do that s**t every f**king week, if that's how I have to fight to stay here, I will do it because I feel the most comfortable when I am on living and getting my douche," Ra'Jah said.
Never hesitant to offer her two cents, Yvie suggested her castmate should be using that same energy in the actual challenges so she wouldn't keep ending up in the bottom two. "She says my least favorite thing to ever hear on this show, which is, 'Well I'll lip sync every week if that means I'm gonna get my way there.' And I'm just like girl even if you pack every other girl up this season, do you really think Ru's gonna put the crown on your head if you're not delivering in the challenges?" Yvie said to greenroom cameras.
Speaking of challenges, host and judge RuPaul Charles reveals the main one of the week will be full of tricks and treats. "Do you know what a drag queen calls Halloween? Amateur night," RuPaul joked. "It is time for you to show the children how it's done. For this week's maxi-challenge, baby, we are throwing us a ball. But not just any ole ball, darling. We are throwing a monster ball."
The contestants will have to impress judges, including guests Cara Delevingne and Elvira, with three Halloween "lurks," including the Trampy Trick or Treater, Witch Please! and a final look that combines beauty and beast, MILF Eleganza, otherwise known as "monsters I like to freak."
RuPaul's Drag Race airs on VH1 on Thursdays at 9 p.m. ET.