'RuPaul's Drag Race' Season 11 Spoilers: Final Five Prep For the Last Performance Challenge Before Grand Finale [WATCH]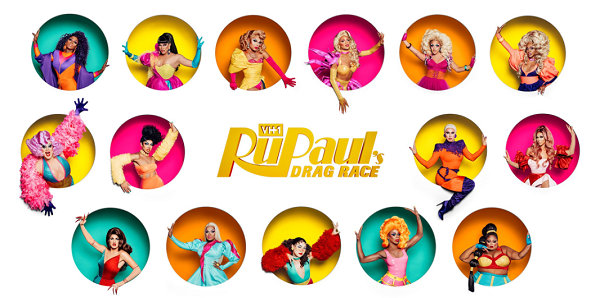 It's getting down to the wire on RuPaul's Drag Race. With just two episodes of Season 11 left, there are only five contestants still in the running, and they'll have to pull out all the stops if they want to win a spot in the grand finale.
Vanessa Vanjie Mateo, Brooke Lynn Hytes, Yvie Oddly, Silky Nutmeg Ganache and A'keria Davenport are the remaining racers of the season after Nina West was given the ax last week. The queens are truly shaken up by the Ohio performer's departure in the episode 12 sneak peek, but their mourning doesn't last long. Faithful judge Michelle Visage arrives and it's straight to business as she delivers the instructions for the final maxi challenge.
The test may possibly be one of the most difficult and nerve-wracking challenges yet: Write and record a "sickening" solo to appear on show creator, host and judge RuPaul Charles' newest club track, "Queens Everywhere."
Michelle explains they'll need to dish out eight bars—a verse of eight lyrics—that highlight the cast's "charisma, uniqueness, nerve and talent." The contestants will also have to perform the track with cutting-edge choreography created by the one and only Toddrick Hall.
Newsweek subscription offers >
Before leaving Michelle reminds them this is an all or nothing challenge. "So don't f**k it up," she said before making her exit.
Full of adrenaline and nerves, the final five get straight to work. Not all of them are so confident in their rap skills, though.
"I've never rapped before, so this is a little bit of a challenge for me," Silky said in the clip. "I definitely wanna do like a tribute to big girls. You know I'm talking about me and doing what I do."
A'keria's so ready she's written out two whole pages of bars in her notepad. Meanwhile, Yvie notes she's just going to do what she does best, brag. "That's what rap is. It's the art of telling your truth," she said. "But also you have to be confident about your truth."
Newsweek subscription offers >
Vanjie is also super confident, and rightfully so since she raps on a "day-to-day basis." With the over-the-top antics and ad-libs that come naturally to her—which she's showcased all season long—Vanjie knows exactly how she's going to deliver in the final challenge.
"I would be like a little bit of the dirty south," she said. "And I'm definitely gonna be channeling some ballroom in it."
Despite her castmates wisecracks, Brooke Lynn is also sure she can convey exactly what RuPaul is looking for with her ode to the queens of Canada. "Mines is kinda like a tribute to Canada—talking about queens of the north, because it's 'Queens Everywhere,' so I just wanna represent my country," Brooke Lynn said.
Given Brooke Lynn's track record and favorable standing with the judges, her out-of-the-box home country anthem might just get her across the finish line first once again.
RuPaul's Drag Race airs on VH1 on Thursdays at 9 p.m. ET.
'RuPaul's Drag Race' Season 11 Spoilers: Final Five Prep For the Last Performance Challenge Before Grand Finale [WATCH] | Culture