'RuPaul's Drag Race' Season 11 Spoilers and Predictions: Who Will Go Home on Episode 2?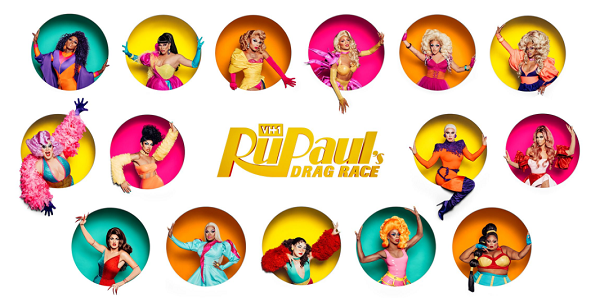 Only one episode of RuPaul's Drag Race Season 11 has aired thus far and it's already painfully clear the stakes are high for the competing queens. Fifteen newbies were presented on the premiere episode on Thursday night, and while they all had rather exciting and glamourous intros, not everyone managed to woo the show's host, judge and creator RuPaul Charles.
The episode kicked off with former Drag Race contestant, Vanessa Vanjie Mateo, formerly known as Miss Vanjie, entering the house. Despite already having some Drag Race experience—she was formerly given the boot on Season 10—Vanessa isn't letting her past define her future and her red hot entrance on the VH1 reality competition was proof enough she's ready to move beyond last season's first episode elimination.
Following Vanessa was the colorful Ohio comedy queen Nina West, then the bedazzled Shuga Cain, who surprisingly admitted, at the age of 40, that she's only got a year-and-a-half worth of drag experience. The ever-so-pretty Plastique Tiara, who describes herself as "polish, persistent and pussy," was next to enter the house, followed by Mercedes Iman Diamond and Scarlett Envy.
Already a well-known starlet in the drag community, New York City's "crown jewel" Honey Davenport bursts through with a bodacious little bee-inspired number that sent the rest of the queens in a tizzy. Considering all of Honey's experience as a performer, her entry into the house is a sure sign the competition won't be easy. She's not the only Davenport doll causing a scene, though, as the sexy and shiny A'Keria Chanel Davenport, a real pageant queen, was next to make her grand debut.
Maybe the strangest entrance—and perhaps the most interesting—was that of Colorado native Yvie Oddly, who arrived sporting a green dress with a boa attached to a motorized Hot Wheels toy. She was followed by the over-the-top Silky Nutmeg Ganache, who's already making plans for a spin-off series.
Brooke Lynn Heights, a former Miss Continental pageant queen, arrived followed by Ariel Versace, Ra'Jah D. O'Hara, Kahanna Montrese and Korea native Soju.
Finally, the most iconic of all drag mothers, RuPaul, entered the room, surprisingly dressed down as himself, and immediately puts the queens to work. The first photo challenge? The queens must work with Drag Race girls of the past and manage to not be outshined by former contestants.
While the Season 11 cast looks stunning in all of the photos, Silky was the one to win the challenge and got the award of handing out boxes of previous contestants drag scraps to be used in the main challenge. With mementos of former Drag Race competitors in tow, each queen was given the task of using the leftover materials to create a performance that not only celebrated the Drag Race stars of the past but reflected their own personal style.
In the workroom, the queens were forced to deal with Silky's incredibly opinionated and loud mouth, and her constant "Attitude check!" catchphrase. However, the tension building from her "annoying" and "obnoxious" antics started to cool when the queens got the visit of a lifetime—Miley Cyrus in guy drag, posing as a member of the film crew. Silky was first to recognize the pop singer, who served as Season 11's first guest judge alongside series regulars Michelle Visage, Ross Matthews and Carson Kressley.
After taking their looks to the runway to RuPaul's "Mighty Love," Brooke Lynn is deemed the winner, and rightfully so, as she seemed to follow the guidelines of the challenge precisely by using Detox's old drag to create a neon 80's workout look that matched the former Drag Race competitor and her own unique style. Other notable standouts in the challenge were A'Keria and Plastique, who Miley notably called "classy."
Meanwhile, Kahanna and Mercedes impressed the judges the least.
Mercedes was spared despite judge Michelle calling out her poor makeup, and Kahanna and Soju were sent to "Lip Sync For Your Life" to the Hannah Montana theme song. Ultimately, Kahanna won judges over when she suddenly did a backflip during her performance, leaving Soju to pack her things and go.
While it's entirely too early to call a winner of the $100,000 grand prize, Brooke Lynn and Silky already seem to have an advantage based on their winnings of the first challenges of the season. Although Drag Race fans know, if they fail to keep up the momentum, they can surely end up at the bottom of the barrel quicker than sequences hot glued to a corset.
Based on their Season 11 premiere performances, Kahanna and Mercedes better come with it in episode 2 if they hope to not meet the same fate as Soju.
RuPaul's Drag Race airs on VH1 at 9 p.m. ET on Thursdays.