'RuPaul's Drag Race' Season 12 Finale: How the Lip-Sync Final Will Work in Lockdown
RuPaul's Drag Race Season 12 on VH1 began with an unprecedented event, which saw Sherry Pie eliminated before the show had even aired, and it will end in the unprecedented event of the final three queens having to "Lip-Sync for the Crown" from home.
As confirmed by Entertainment Weekly, Drag Race was not able to film its live finale before the coronavirus shut down production, but the show still has get RuPaul to crown either Gigi Goode, Crystal Methyd or Jaida Essence Hall as "America's Next Drag Superstar."
To do this, the final three will take part in a virtual lip-sync which, according to EW, will feature: "virtual video using boundary-pushing technology to highlight the creativity of each queen."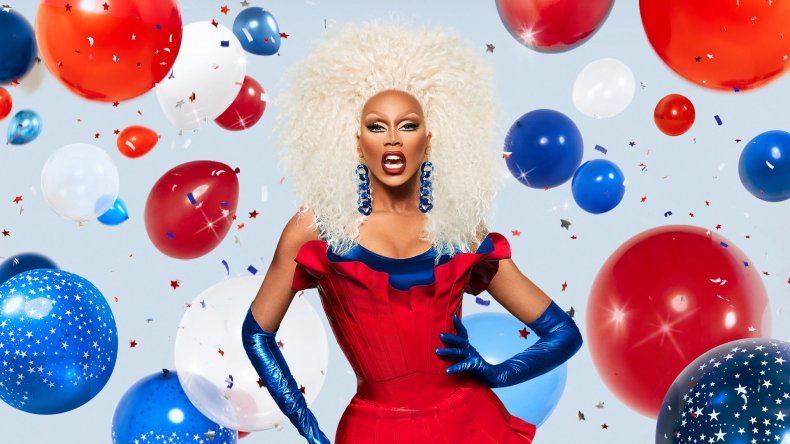 This seems to suggest that each of the three remaining queens will perform their own number solo prior to any final confrontation. This is something that fans have seen before in Drag Race finales. In the finales for Seasons 7 and 8, the final three all performed solo rather than compete in lip-syncs.
However, those solo numbers will likely look very different, with "boundary-pushing technology" suggesting that the show is making an asset of its finalists being at home by letting them use all the digital effects at their disposal. If Drag Race fans want to know what a "lockdown lip-sync" can look like, look no further than Season 9 finalist Asia O'Hara's recent performance of "Video Killed the Radio Star":
However, EW does not go into detail about what this will actually mean for viewers. After all, the finale will have to work differently from the last few finales, which have had their final four battle it out in two 1-on-1 lip-syncs, with one queen from each going through to a final lip-sync. With only three contestants in the final this year following Sherry Pie's elimination, a new format will be needed.
In the recent Season 12 reunion, which was also filmed with the queens in their homes, RuPaul revealed that the top three would lip-sync their way through five songs. This seems to confirm that, even if each queen will perform a solo song, at some point the show is going to be using digital trickery to have the final three compete in a lip-sync from their different locations.
Aside from these final five lip-syncs, the Drag Race Season 12 finale will see Nina West return to award the "Miss Congeniality" award to one of the eliminated queens, plus Season 11 winner Yvie Oddly come back to (virtually) hand over her crown to her successor.
Fans will be able to see exactly what the Drag Race Season 12 finale will look like when it airs on May 29 at 8 p.m. ET on VH1.