'RuPaul's Drag Race' Season 12 Streaming: How To Watch New Season Online
Every time viewers get a new season of RuPaul's Drag Race, many fans find themselves confused about where exactly they will be able to see the new season online. After all, the show has had many homes, starting with Logo before moving to VH1 in the U.S., with most seasons airing internationally on Netflix except All Stars, which has appeared on multiple streaming services in its run until the most recent season came to Netflix.
This, plus the news that Drag Race All Stars is about to move from VH1 to Showtime means that even the most hardened drag fans may find themselves unsure as to where to find the upcoming Drag Race Season 12 online.
How to watch RuPaul's Drag Race Season 12 online in the U.S.
In America, Drag Race Season 12 will premiere on Friday, February 28, with Episode 1 (featuring guest judge Nicki Minaj) airing at 8 p.m. ET. To watch it online live, viewers have to log in to the VH1 website or app with their cable provider details to access the stream.
To catch up with the episode live after it has aired, viewers can watch it on the VH1 app and website with ads. Those who do not want their Drag Race experience interrupted by commercials can buy episodes on iTunes shortly after they air.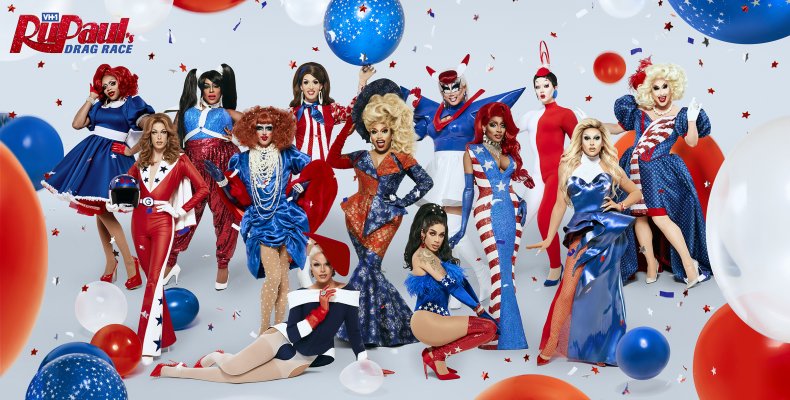 For U.S. fans who want to watch old episodes of Drag Race, some seasons are easier to access than others. Amazon Prime Video has the first five seasons, while Hulu has everything up to Bianca Del Rio winning in Season 6. VH1 then has Seasons 10 and 11, but fans who want to watch Seasons 7, 8 or 9 will have to buy them from a digital store like Amazon or iTunes.
How to watch RuPaul's Drag Race Season 12 internationally
For most territories around the world, Netflix has long been the home of RuPaul's Drag Race, and Season 12 will be no exception. Episodes of the show will come to Netflix the morning after they air on VH1, meaning the first one will be available to watch online from one minute past midnight PT on Saturday, February 29. When it appears on your feed will depend on your time difference from the west coast of the U.S. In the U.K., for example, episodes will air on Saturdays at 8:01 a.m.
Fans outside of the U.S., Canada, the U.K. and Ireland can also watch Drag Race on WOW Presents Plus, the streaming service from the show's production company World of Wonder, with exclusive content only found on the streamer.
RuPaul's Drag Race Season 12 starts Friday, February 28 at 8 p.m. ET on VH1.