'RuPaul's Drag Race' Season 13: How to Watch Online
RuPaul's Drag Race Season 13 is coming to VH1 two months earlier than usual, with the first episode set to air in January 2021. This is not the only change for the Emmy-winning competition show: The first episode will premiere across six networks in the U.S., meaning that in theory it should be easier to watch online than ever before. Outside of America, meanwhile, the latest season keeps its same streaming home.
When RuPaul's Drag Race Season 13 airs on TV
The premiere of RuPaul's Drag Race Season 13 is set to air on Friday, January 1, 2021 at 8 p.m. ET in the U.S. across six networks: its usual home VH1, its former home Logo, plus MTV, MTV2, PopTV and The CW, meaning that the show is making its network TV debut with its premiere.
The first episode is titled "The Pork Chop," and sees the show start with a major twist, with the queens having to lip-sync for their lives as soon as they enter the competition. This was revealed in a promo video for the season which saw the first two contestants Joey Jay and Kandy Muse face off to Carly Rae Jepsen's "Call Me Maybe."
How to watch RuPaul's Drag Race Season 13 online in the U.S.
Though the Drag Race premiere is streaming across networks, the best way to watch it in America remains on the VH1 website. Users can watch the episode live as it airs on the website's livestream if they log-in via their cable provider. Similarly, users can log in with their details to watch the episode on demand after it airs, though the network does sometimes make episodes free to air for all.
How to watch RuPaul's Drag Race Season 13 internationally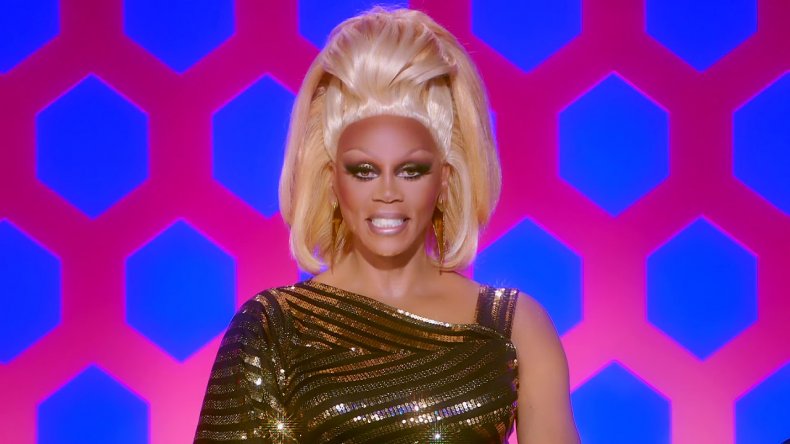 Outside of the U.S., Netflix is the streaming home of Season 13. Episodes are set to air the day after they air in America, meaning the first episode will come on Saturday, January 2 and the remaining episodes will air weekly on Saturdays.
As usual, episodes will drop at 00:01 a.m. PT every Saturday morning. When it is available on your territory's version of Netflix will depend on your time difference from the U.S. In the U.K., for example, where Netflix has confirmed viewers will get episodes of Drag Race on Saturdays, episodes will drop at 8 a.m. GMT.
Those viewers, however, will not get the behind-the-scenes spin-off of Drag Race, Untucked, until later in the year.
For international viewers who want to watch prior seasons, Seasons 1 to 12 are currently streaming in the following countries: Argentina, Belgium, Brazil, Czech Republic, France, Germany, Greece, Hong Kong, Hungary, Iceland, India, Israel, Italy, Japan, Lithuania, Malaysia, Mexico, Netherlands, Poland, Portugal, Russia, Singapore, Slovakia, South Africa, South Korea, Spain, Sweden, Switzerland, Thailand, Turkey and the United Kingdom.
RuPaul's Drag Race Season 13 airs Fridays on VH1 in the U.S. and Saturdays on VH1 internationally.