Meet the Queens Competing on 'RuPaul's Drag Race' Season 14
It's that time of year again, when a new group of queens join the RuPaul's Drag Race family and are introduced to the world.
The reality competition show is now in its 14th season, and so it is only apt that 14 queens are taking part in a bid to become America's next Drag Superstar.
Here is everything you need to know about the cast.
Meet the queens on RuPaul's Drag Race Season 14
Alyssa Hunter
Alyssa Hunter hails from Cataño, Puerto Rico and she is one of the island's most celebrated pageant queens.
As well as turning incredible looks on the runway, and according to VH1 Alyssa Hunter is determined to prove she "has the performance chops to bring back the crown to her hometown."
Angeria Paris VanMicheals
Angeria Paris VanMicheals is from Atlanta, Georgia and she describes herself as a "Southern Belle from ATL."
She is also a pageant queen and is described as being "old school," but is show off her talent and country charm.
Bosco
Bosco is from Seattle, Washington and has fully embraced the city's grunge scene and enjoying giving "femme fatale glamour" looks.
She is described by VH1 as having a "sharp wit" and is a queen with a multitude of talents that she hopes to use to snatch the crown.
Daya Betty
Daya Betty is a queen from Springfield, Missouri, and she hails from the House of Methyd, which was founded by season 12 finalist Crystal Methyd.
Inspired by 80's rockstars, Daya Betty is said to be able to make a sickening outfit from whatever material is on hand.
DeJa Skye
Deja Skye hails from Fresno, California, and she is described as a "pastel princess" who wants the world to "embrace the curve."
She is said to have incredible skill designing clothes and can also lip-sync the house down if required.
Jasmine Kennedie
Jasmine Kennedie describes herself as the "Backflipping Bimbo" and she joins a long line of New York City queens who have competed on the show.
She is a dancer with a bubbly personality and she is said to be bringing "polished drag and the gift of gab" this season.
Jorgeous
Jorgeous is also a dancing queen and she hails from Nashville, Tennessee, where she began doing drag from the age of 16.
The Latina queen is described as being "born to do drag" and she is set to show off her fierce performance skills on stage.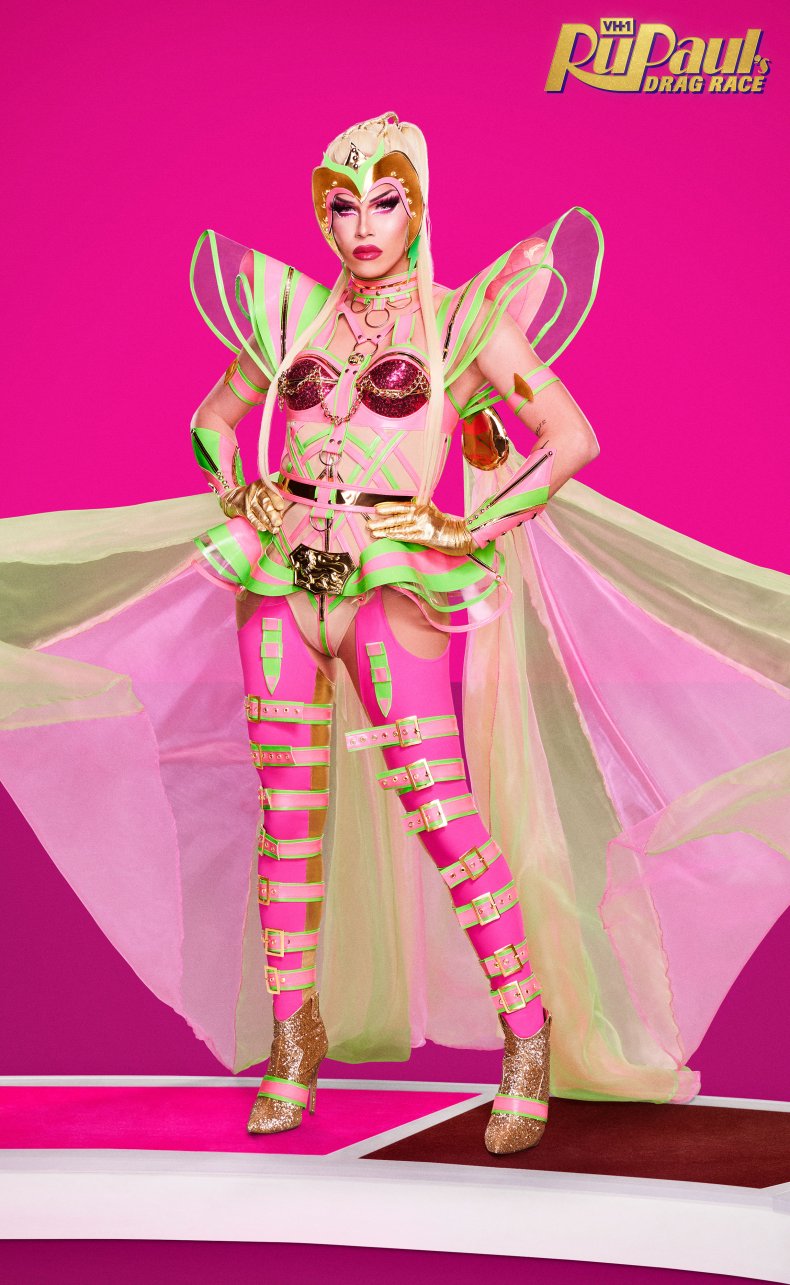 June Jambalaya
June Jambalaya is from Los Angeles, California and she has a background in dance which she will use to fend off the competition to get to the crown.
She describes herself as the "Real Housewife Of Drag" and is said to have fierce dance moves.
Kerri Colby
Like June, Kerry Colby also hails from Los Angeles, California and she is said to be bringing "beauty, hair and body-ody-ody" to the competition.
Kerri is part of the legendary House of Colby and she isn't afraid to speak her mind and look fierce whilst doing it.
Kornbread "The Snack" Jeté
Kornbread "The Snack" Jeté is the third queen in Season 14 to come from Los Angeles, California, and she is described as a sassy "performance powerhouse."
She hails from the Haus of JETÉ, which was founded by Calypso Jeté, and she calls herself a "Corpulent Queen."
Lady Camden
Lady Camden, as her name might suggest, is originally from the UK but now lives in Sacramento, California.
She is a professional ballet dancer who went on to become a drag queen, and she will use her skills to take the crown.
Maddy Morphosis
Maddy Morphosis is from Fayetteville, Arkansas and she is Drag Race's first heterosexual, cisgender male to compete on the show.
Her inclusion in the show has sparked some controversy around non-queer people entering queer spaces, however her fellow RuPaul's Drag Race sisters have firmly defended her inclusion. with Angeria telling Entertainment Weekly that "all drag is valid" and she is "so proud" of Maddy.
Orion Story
Orion Story hails from Grand Rapids, Michigan, and she is the first drag queen to represent the state on the show.
She is described as a campy, "retro sex kitten" with unique looks, and she calls herself "Michigan's Femmebot"
Willow Pill
Willow Pill comes from Denver, Colorado, and she is drag sister to Yvie Oddly, who won Season 11 of RuPaul's Drag Race.
Said to have a "wicked sense of humor," Willow Pill has an eccentric drag style that are sure to surprise.
RuPaul's Drag Race Season 14 starts on Friday, January 7 at 8PM ET/PT with a two-part premiere on VH1.