'RuPaul's Drag Race': What Has Sherry Pie Said About Her Disqualification?
RuPaul's Drag Race this year has been hit with its biggest scandal in years after a report in Buzzfeed News featured allegations from numerous men that contestant Sherry Pie (birth name Joey Gugliemelli) had posed as a fake casting agent and encouraged them to commit sexual acts on video. On March 6, this led RuPaul's Drag Race production company World of Wonder and network VH1 to announce that they had disqualified the contestant.
That announcement read, "In light of recent developments and Sherry Pie's statement, Sherry Pie has been disqualified from RuPaul's Drag Race.......Out of respect for the hard work of the other queens, VH1 will air the season as planned.
"Sherry will not appear in the grand finale scheduled to be filmed later this spring. – spokesperson for VH1 and World of Wonder"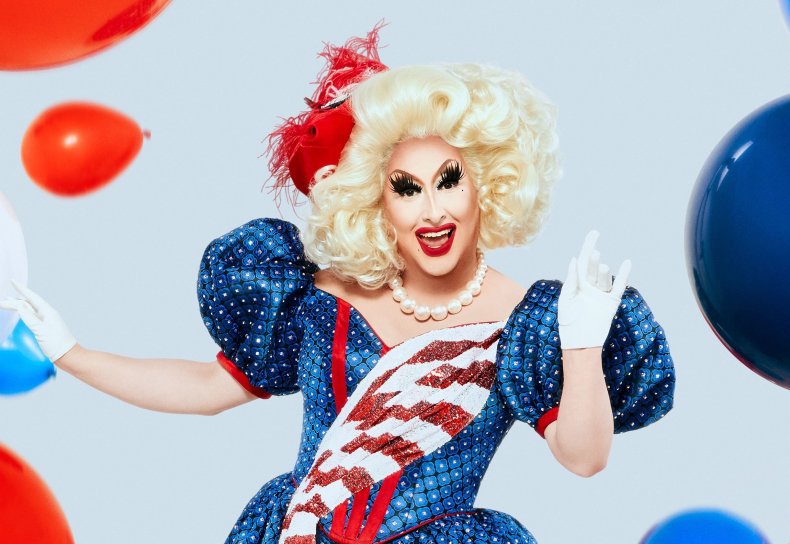 Though she would appear in the show, which has already been filmed and edited, she will not appear in the grand finale when it is filmed in later this spring. This makes Sherry Pie only the second Drag Race contestant to be disqualified from the show, following Season 4 contestant Willam, who was kicked off the show for breaking unspecified rules during their time filming the series.
So far, Sherry Pie has not spoken publicly following her disqualification, and her social media accounts have not posted any content since the March 6 announcement from World of Wonder and VH1. However, she did post an apology on her Facebook account on March 5 which seems to admit wrongdoing without referring to any specific claim against her.
This statement read: "This is Joey, I want to start by saying how sorry I am that I caused such trauma and pain and how horribly embarrassed and disgusted I am with myself. I know that the pain and hurt that I have caused will never go away and I know that what I did was wrong and truly cruel. Until being on RuPaul's Drag Race, I never really understood how much my mental health and taking care of things meant.
"I learned on that show how important 'loving yourself' is and I don't think I have ever loved myself. I have been seeking help and receiving treatment since coming back to NYC. I truly apologize to everyone I have hurt with my actions. I also want to say how sorry I am to my sisters of season 12 and honestly the whole network and production company. All I can do is change the behavior and that starts with me and doing that work."
Though she has provided no further comment, other former Drag Race queens have weighed in since the announcement. Season 10 winner Aquaria, for example, wrote on Twitter, "An apology should not include lies, to say the least. @sherrypienyc you are walking on very thin ice. Choose your words wisely because my community is not the one to f*** with."
RuPaul's Drag Race Season 12 airs Fridays on VH1.