RuPaul's Drag Race UK 'Turbocharged' U.S. Subscribers to WOW Presents Plus
RuPaul's Drag Race has become this international phenomenon, making superstars out of the contestants who enter the workroom and the queen of all drag herself, RuPaul, a globally known brand.
In recent years, World of Wonder, the production company behind Drag Race, has expanded the show into various international spin-offs like RuPaul's Drag Race UK, Drag Race Thailand, Canada's Drag Race, Drag Race España and the newly announced RuPaul's Drag Race Down Under. World of Wonder co-founders and Drag Race producers Randy Barbato and Fenton Bailey recently chatted with Newsweek via Zoom about the popularity of Drag Race internationally and how fans in the United States are devouring these spin-offs via WOW Presents Plus (WOWPP), the company's streaming service.
"Drag is a universal language that we're all fluent in now. It's something that transcends words," says Randy Barbato, referring to how the foreign versions of Drag Race are just as popular in foreign markets as they are with U.S. fans. And the only way U.S. fans are watching these foreign versions are through WOWPP.
"Drag Race UK has turbocharged WOWPP," says Fenton Bailey. The finale for the second season of Drag Race UK airs on WOWPP Thursday, March 18.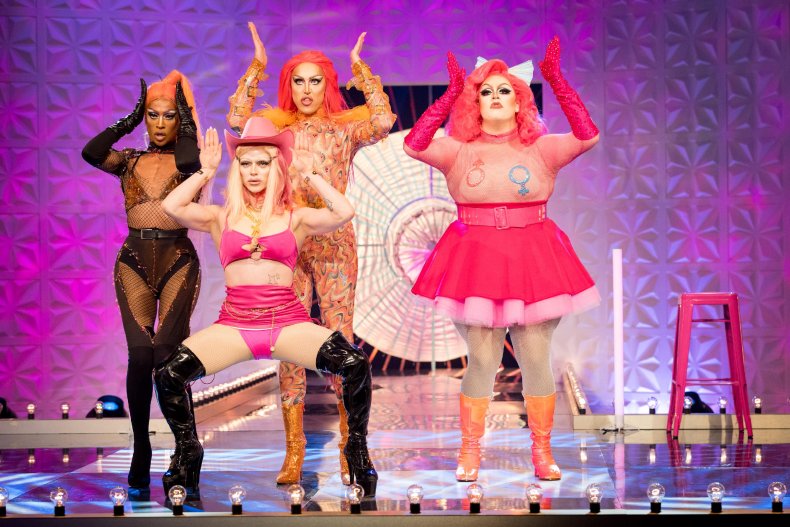 Considering how popular drag has become, it's fair to assume more spin-offs are in the pipeline for WOWPP.
"I think WOWPP has sort of been this anomaly in that it keeps growing and we're able to produce content—not at the rate of some of these big, big streaming outlets—but our engagement is intense and the growth has exceeded our expectations," says Barbato.
Newsweek spoke with Barbato and Bailey about the growth of WOWPP thanks in large part to Drag Race UK, how WOWPP has given queens an outlet during the pandemic, and some of the more surprising things you'll find on the streaming platform.
How did Drag Race UK expand the use of the WOWPP in the U.S.?
Fenton Bailey: Drag Race UK has turbocharged WOWPP. The interesting thing about every iteration of Drag Race on WOWPP is that every new version does better than the previous version. So Canada's Drag Race did really well and then season two of UK did better and we're very excited for Drag Race Down Under and Drag Race España that's coming soon.
Randy Barbato: Drag Race Holland did really well, too. People didn't even have to understand the language to enjoy it. Drag is a universal language that we're all fluent in now. It's something that transcends words.
The pandemic kind of shifted how people experience drag shows. How do you think the pandemic impacted people's interest in WOWPP?
FB: RuPaul has always said that drag queens are sort of the marines of reality TV, they deal with reality and situations as they're confronted by them. They're adaptable. The best drag is making something out of nothing. I think the pandemic has shown incredible innovation from drag queens who pivoted to going online.
RB: I also think the pandemic has changed the way we watch things. The level of intensity is deeper in terms of how we connect with story, with characters. And I do think that drag queens have become people's best friends. There's an intimacy already, there's an intimacy with Drag Race, it's a very intimate show. I mean, it is about song and dance and wigs and makeup and sass, but at the heart of it is heart. And I think when you're home alone, not really connecting with anyone, I do think all of the Drag Races and all of the queens have connected with viewers much more deeply. And WOWPP has it all, not just all the different shows from all around the world, it also has the spin-off shows that have been super popular, from Werq the World to a couple of new shows that are coming out in the next couple of weeks.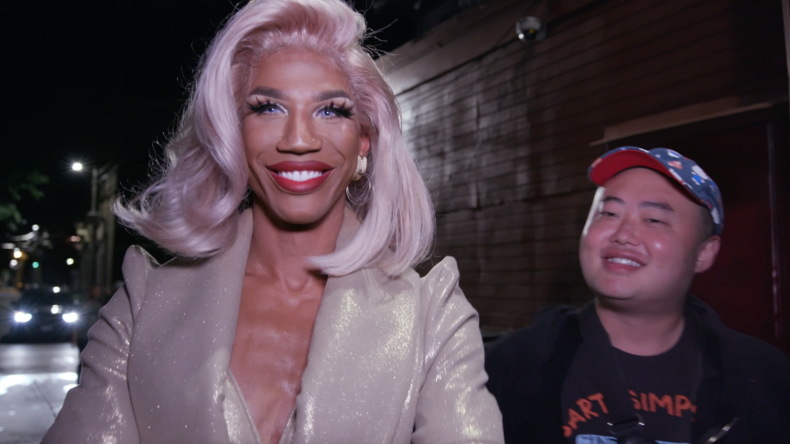 That's something that I don't think a lot of fans realize, WOWPP is also a platform for queens to create shows after they've appeared on Drag Race (and it's part of the prize for the winner of Drag Race UK). Do you plan on expanding the platform with more content from queens?
FB: It's not just that drag queens are the early adopters of new technologies, it's that drag is this great art and incredibly rich territory. For many years Randy and I felt there were more shows that we could be doing. And I think what we created WOWPP to do more with the queens. Not every queen wants to do that, but the ones that do we're here for them and we love to collaborate with them. Absolutely. It's sort of the idea that represents WOWPP.
RB: As a streaming platform, we're fiercely independent. We're not Netflix, we're not HBO Max, but we have a surprisingly large audience who are fiercely devoted. World of Wonder is a fiercely independent company. We're one of the few production companies left in town of this size who are completely independent. So I think WOWPP has sort of been this anomaly in that it keeps growing and we're able to produce content—not at the rate of some of these big, big streaming outlets—but our engagement is intense and the growth has exceeded our expectations. We're not Quibi. [laughs]
One of the things I love about watching the international versions of Drag Race on WOWPP is that it gives American audiences a glimpse into the anti-queer laws and discrimination some of these queens experience in their countries. Was that important to you to include as producers?
FB: Our intention has always been that every version of Drag Race should reflect where it's made and sort of feel authentic to that place. You're right, that is definitely a consequence and I think it's a great consequence. The whole idea of Drag Race is that it's unique to each territory, but also something that everybody can appreciate, wherever they are because you're right, queer is an international state of mind, rather than just a Western thing.
What's funny is on this season of UK what I personally found revealing and also moving is that many of these queens grew up with parents who supported them. I found that kind of new to me because so much of our history has been steeped in repression and abuse and rejection and ostracization. It was really nice in a way that was just as moving, maybe more. So just to see these parents really love their kids and support them, that's a nice narrative to be able to include.
RB: So much of the success of all the Drag Races has to do with RuPaul. Whether he is in the international iteration or whether he isn't and it's more guided by his spirit and energy, he wants to get at it and understand what's going on. Like when he hears the funny sayings, he just goes there. He's like a little nerdy, curious kid. I don't know if you guys necessarily see that, but that truly is so much of the engine and the individuality and how the history of a region ends up emerging.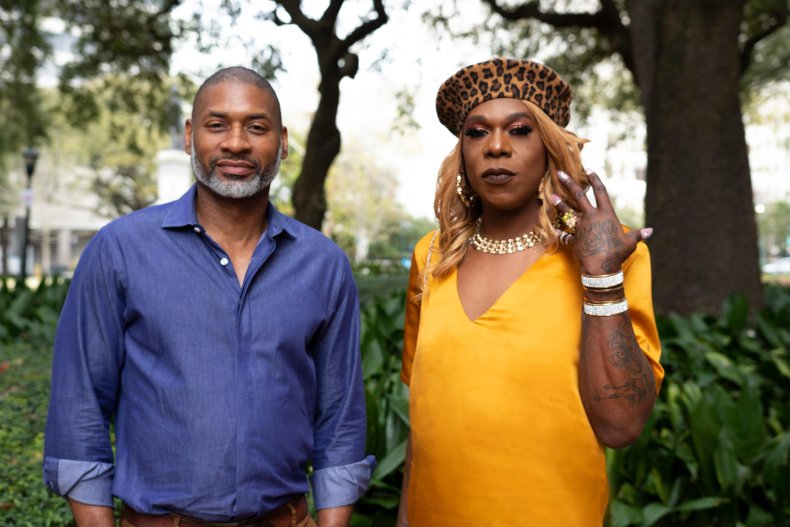 Another thing I don't think a lot of people realize about World of Wonder is that it started with documentary films like The Eyes of Tammy Faye. Do you plan on featuring more documentaries on WOWPP?
FB: We just produced a documentary called Wojnarowicz: F*ck You F*ggot F*cker. It's about this very controversial and outspoken artist at the beginning of the AIDS epidemic in New York's East Village. He's less well-known than Warhol and Mapplethorpe and Basquiat and Haring, but he was an amazing artist. Chris McKim directed and that's actually coming out on Kino Lorber on March 19, but it will have a home on WOWPP. We launched the docs department, WOW Docs, and we definitely want to put more docs on WOWPP. They aren't as watched as Drag Race, but it's all part of that queer history thing.
RB: We also produced Freedia Got a Gun, which was about gun violence, New Orleans, and it was about Big Freedia trying to reconcile and figure out how to solve gun violence in urban areas. It's not what you might necessarily expect, but for us, we do think all this stuff is adjacent to the Drag Race audience and we are doubling down on our doc production. When the Beat Drops—Jamal Sims directed, which also lives at WOWPP, Werq the World, so yeah, docs are important to us. Fenton and I came from the doc world.
There are other queer streamers out there, but WOWPP and Drag Race certainly have a crossover appeal to a broader market. Why do you think that is?
FB: I think it's maybe a misperception that LGBTQ+ is a niche thing. What Randy and I feel is that we're people and we're queer, and that queerness is a universally relatable thing. I think it's that feeling of being an outsider that is really more the mainstream reality. I think everybody feels like an outsider. I think that of queerness in the same way that I think drag is a universal thing. I'm always quoting RuPaul, but one of my favorite things he says is, "You're born naked, and the rest is drag." Randy in that flannel shirt and you in that black beanie and me in this stripy shirt, we're all in a kind of drag, because the moment we put on any clothes, we're making some statement about our identity. So I think the idea that drag is just a niche thing is wrong. I think anybody can relate to drag.
RB: The connection people have with this show is feeling like an outsider, which we all are, we are all outsiders. When, in a private moment at home during the pandemic watching Drag Race, they have that revelation, I think it's really liberating and it's very exciting. We have so much more in common than we don't. So much of the construct of the lives we lead are designed to separate us, Drag Race is here to tear down those walls and remind us actually, we're all pretty similar.
This interview has been edited and condensed for clarity.