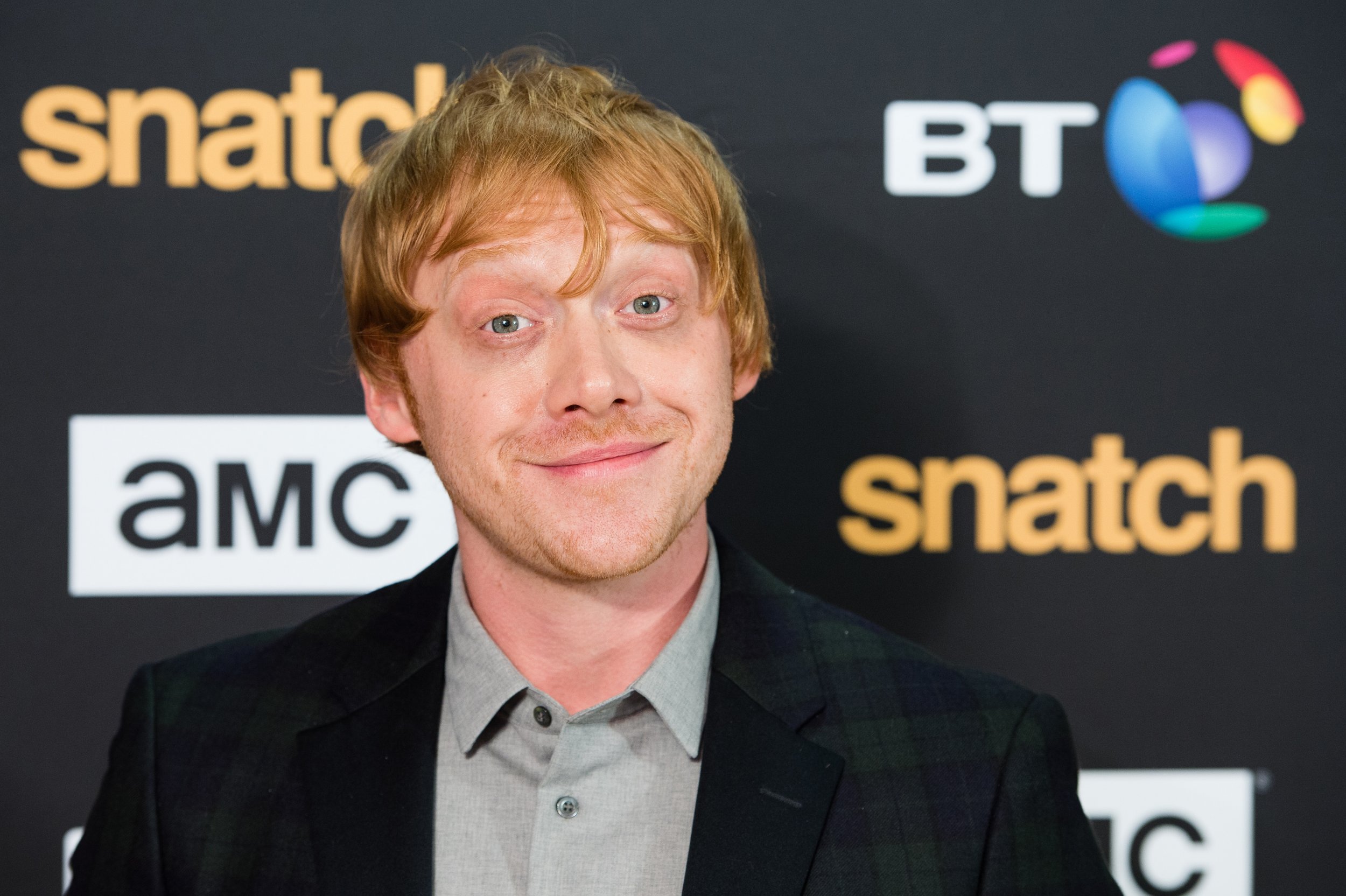 Rupert Grint may be best known for his early success as Ron Weasley in the Harry Potter franchise, but that doesn't mean the fantasy series was all fun and games. Grint revealed he thought about quitting the demanding franchise multiple times in a new interview with The Guardian, published Saturday.
"For the first few Harry Potter films I was living the dream," he told The Guardian. "The reason I auditioned was because I loved the books. When I got to film three or four, I started to feel an overwhelming weight of responsibility because they were so phenomenally popular. The whole press and red carpet thing was an attack on the senses. I don't excel in that kind of environment."
Grint, along with actors Emma Watson and Daniel Radcliffe, served as the leads in the ultra-popular myth-driven series for ten years of filming. The first film began filming in 2001 and the last concluded in 2011. Grint was originally cast in the role when he was 10 years old.
Grint also said he began to question the lines of reality and fiction. "The line between Ron and me became thinner with each film and I think we became virtually the same person," he said. "There's a lot of me in Ron and moving on was a massive adjustment because it was such a constant part of my life."
He even compared it to being institutionalized. "I don't want to liken it to coming out of prison because it wasn't a prison, but it did feel like stepping out of an institution," he said. "It was nice to breathe the fresh air and now I'm really enjoying stepping further away from that blue-screen world."
In 2002, Grint won two awards for his role as Weasley, Most Promising Young Newcomer at the Young Artist Awards and Outstanding New Talent at the Satellite Awards, according to the Internet Movie Database. He also shared a 2012 win with Radcliffe and Watson for Favorite Ensemble Movie Cast at the People's Choice Awards.
As for his commitment to the films, though Grint completed all eight, he seriously considered leaving mid-filming. "There were definitely times when I thought about leaving. Filming Harry Potter was a massive sacrifice; working from such a young age for such long periods and I definitely remember thinking during one extended break, 'This whole thing is so all consuming, do I really want to go back? Maybe it's just not for me.' I guess I was probably just being a teenager."
The cast leads have long admitted the end of the series was like the end of an era and an obvious stage in growing up. While Watson and Radcliffe have spoken emotionally about the end of the experience, Grint noted he felt lost. "It was a very strange feeling but it came at the right time as we were all ready to move on but after the final shot it was quite weird to think that was it," he said. "It was disarming and at that point I didn't really know what was happening. I felt a bit lost."