Rupert Murdoch and Jerry Hall to Marry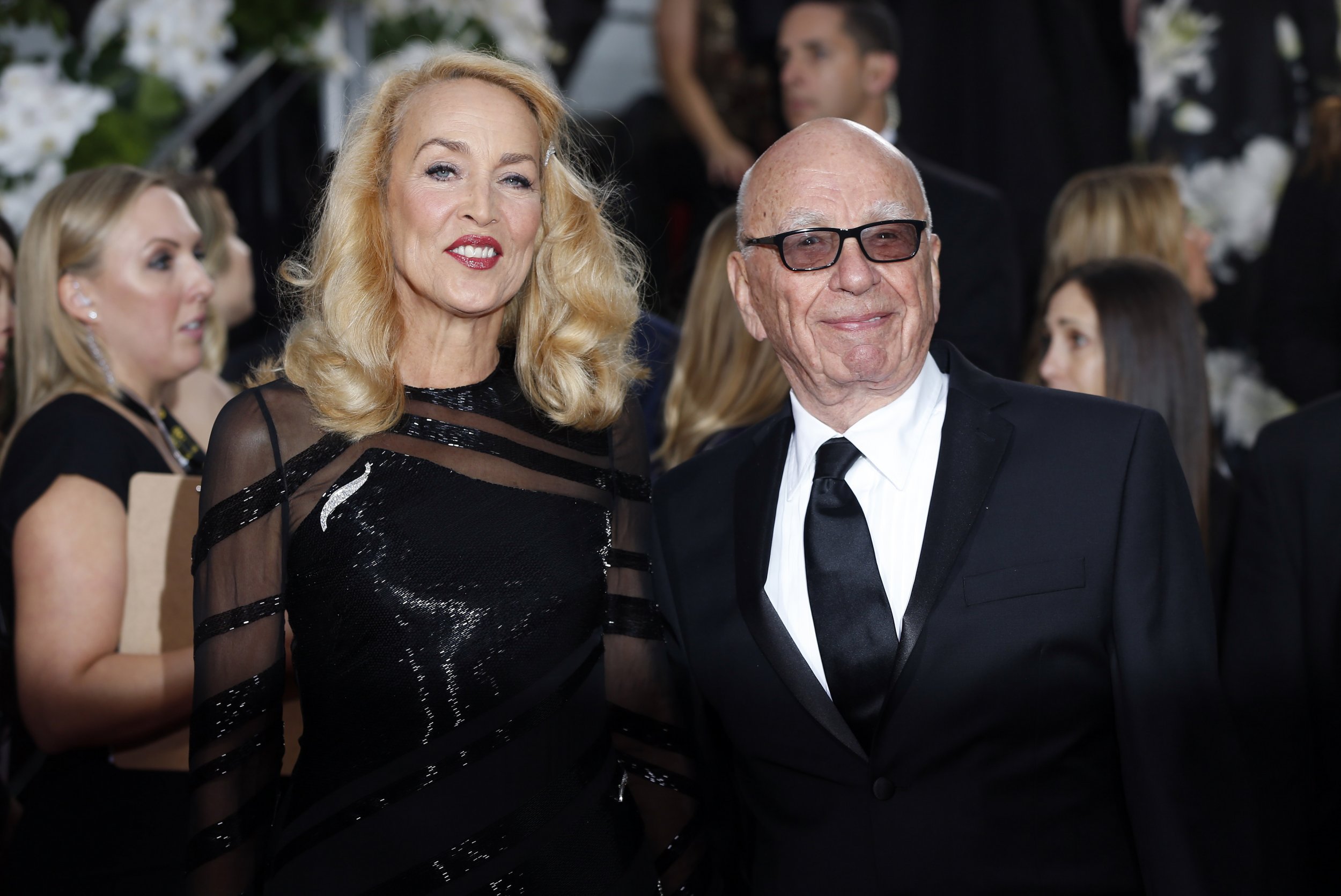 Media tycoon Rupert Hall and U.S. model and actress Jerry Hall have announced their engagement, the BBC reports.
The pair have reportedly been in a relationship since the summer and announced their engagement via the births, marriages and deaths section in the Times , which is owned by Murdoch's News Corporation.
Murdoch, who is 84 and has U.S. nationality , has previously been married three times, most recently to Wendi Deng, from whom he separated in 2013. Deng reportedly developed an infatuation with former British Prime Minister Tony Blair, who has denied all allegations of an affair between the two. Hall, 59, has never been married but had a long-term relationship with British musician Sir Mick Jagger, with whom she has four children. Hall and Jagger separated in 1999.
The Times reports that Murdoch and Hall were introduced to each other in the former's native Australia and got engaged in Los Angeles at the weekend. The pair were in LA to attend the Golden Globe Awards. A spokesman for the Murdoch family said: "They have loved these past months together, are thrilled to be getting married and excited about their future."
Murdoch, whose News Corporation have been caught up in a phone-hacking scandal, is one of the world's richest people. According to Forbes , the Murdoch family has a net worth of $11.2. billion.