Rupert Murdoch Blames Embattled Roger Ailes for Trump Candidacy: Report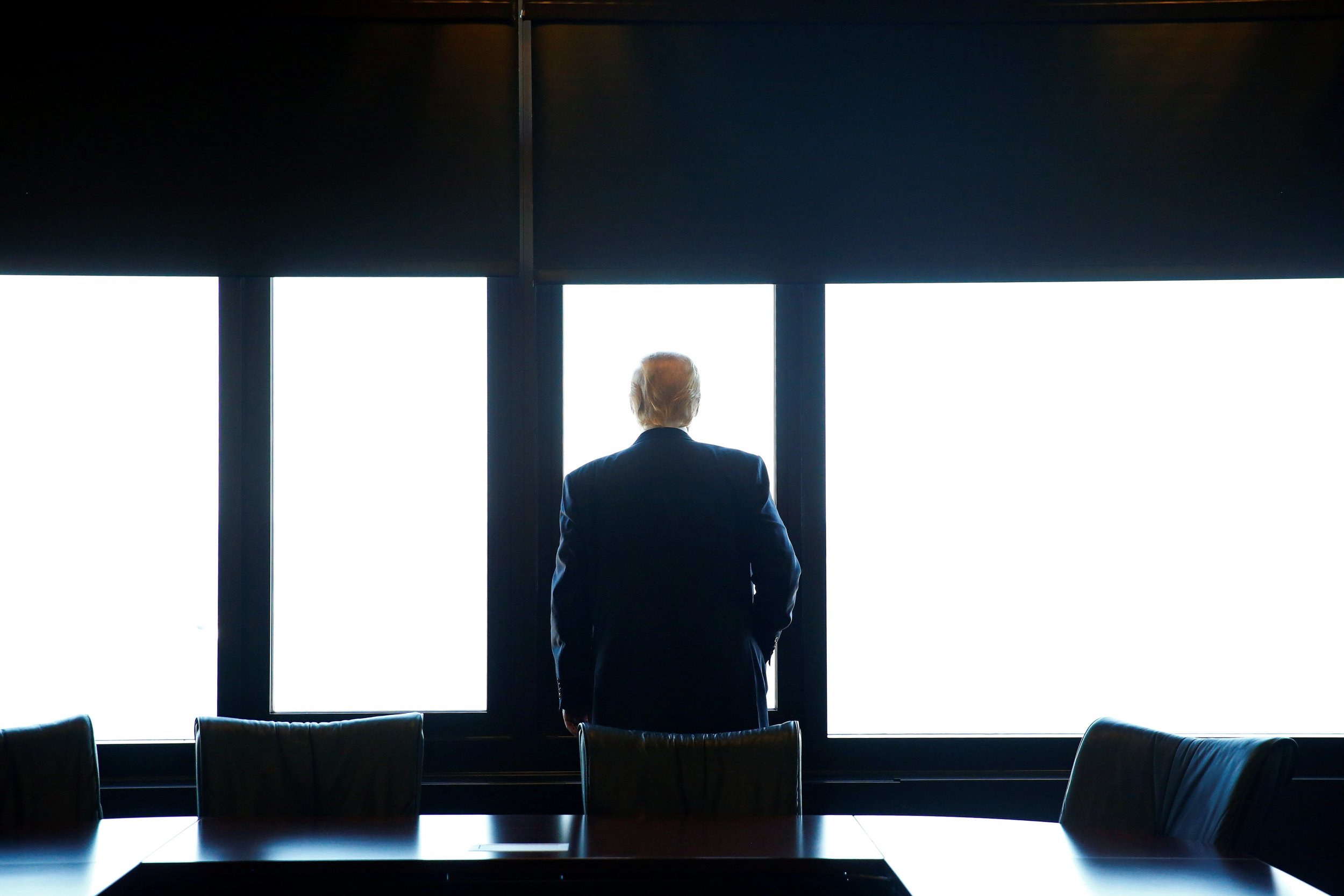 Media mogul Rupert Murdoch blames Roger Ailes, the former Fox News chairman and chief executive officer who resigned in July amid sexual harassment allegations, for "laying the groundwork" for Donald Trump's presidential campaign, Fox sources told New York magazine. Murdoch is the executive chairman of the network's parent company, 21st Century Fox.
Ailes and the Republican presidential nominee are longtime friends. The sources said Ailes, who founded Fox in 1996, gave Trump a weekly call-in segment on Fox & Friends to discuss political issues, including the widely debunked "birther" myth he helped perpetuate against Barack Obama—that the president was not born in the United States.
Sources close to Ailes and Trump told the magazine that the former media executive had lunch with the real estate mogul shortly before he announced his White House bid, and continued to give him political advice throughout the primary season.
Prior to the first GOP primary debate on Fox News in August 2015, Murdoch allegedly told Ailes he wanted the network's debate moderators to push Trump on various issues. That debate was the start of the more than nine-month feud between Trump and Fox News anchor Megyn Kelly.
"Murdoch's been very bad to me," Trump told New York in April.
The relationship between Murdoch and Ailes allegedly became "strained" because Murdoch didn't approve of the perception that Ailes was allowing Fox News to back Trump, New York magazine reported. Then, in early June, former Fox News anchor Gretchen Carlson sued Ailes, claiming sexual harassment. Carlson, who had worked at Fox News for more than a decade, alleges that Ailes fired her in June because she had refused his sexual advances.
New York followed up with reports of other women who said they had been harassed by Ailes as far back as the 1960s. Upon Ailes's resignation, Murdoch assumed the role of chairman and acting CEO of Fox News Channel and Fox Business Network.
Ailes, 76, has denied all allegations. Fox hired a law firm to conduct an internal investigation.
New York reported that Trump advised Ailes shortly after Carlson filed the lawsuit.
Ailes is credited with turning Fox News into the most-watched U.S. cable news channel. He also advised several Republican presidents, including George H. W. Bush.