Rupert Murdoch Criticizes Trump, Accuses Google, Facebook of Censoring Conservatives
Fox News owner and international media mogul Rupert Murdoch has accused Facebook and Google of censoring conservatives, while criticizing Republican former President Donald Trump for continuing to focus on the 2020 election.
"There is no doubt that Facebook employees try to silence conservative voices and a quick Google News search on most contemporary topics often reveals a similar pattern of selectivity—or to be blunt, censorship," Murdoch said while speaking at an annual meeting of stockholders for the Fox News Corporation. Murdoch is founder and CEO of the multimillion dollar media group.
The 90-year-old media mogul also mentioned "collusion" between Facebook and Google alleged by Texas Attorney General Ken Paxton in a December 2020 complaint. Paxton's complaint alleged that both companies violated federal antitrust law by making a secret agreement to give each platform special privileges on their ad-buying systems. Google has denied the accusation.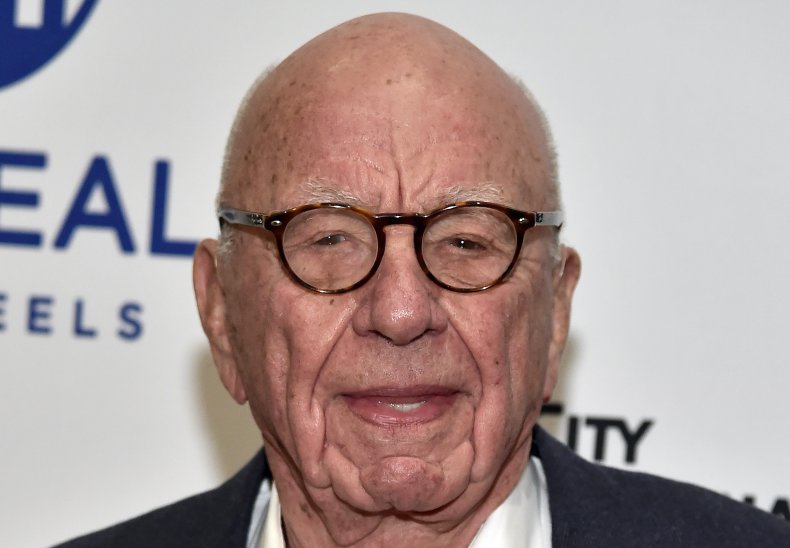 "Both of these issues highlight the fundamental need for algorithmic transparency," Murdoch said in his speech to shareholders. "The idea falsely promoted by the platforms that algorithms are somehow objective and solely scientific is complete nonsense. Algorithms are subjective and can be manipulated by people to kill competition and damage other people, publishers and businesses."
Murdoch also said it is crucial for conservatives to play an "active, forceful role" in public debates surrounding education, welfare and economic activity.
"But that will not happen if President Trump stays focused on the past," Murdoch added. "The past is the past, and the country is now in a contest to define the future."
After losing the 2020 election, Trump claimed that he had only lost due to an unprecedented nationwide conspiracy of voter fraud.
Trump's former attorney general, his former head of U.S. cybersecurity infrastructure, over 60 court cases filed by Republicans, as well as numerous statewide audits have all concluded that there's no evidence that the 2020 election was stolen.
Trump has since told Republicans not to vote in the 2022 midterm elections until election fraud is "solved." Other Republican politicians have told voters to ignore Trump's suggestion, warning that Democrats will win more power otherwise.
Despite contradicting Trump, Murdoch's comments echo the former president's grievances with the nation's largest social media companies. In the run-up to the 2020 election, Trump repeatedly accused "Big Tech" of exhibiting an "unfair" and "illegal" anti-conservative bias and "stifling of free speech."
Murdoch's company Fox News has been criticized for pushing conservative and right-wing viewpoints, including vaccination skepticism and anxieties over anti-racist "critical race theory" in public schools.