Media Tycoon Rupert Murdoch Marries Former Supermodel Jerry Hall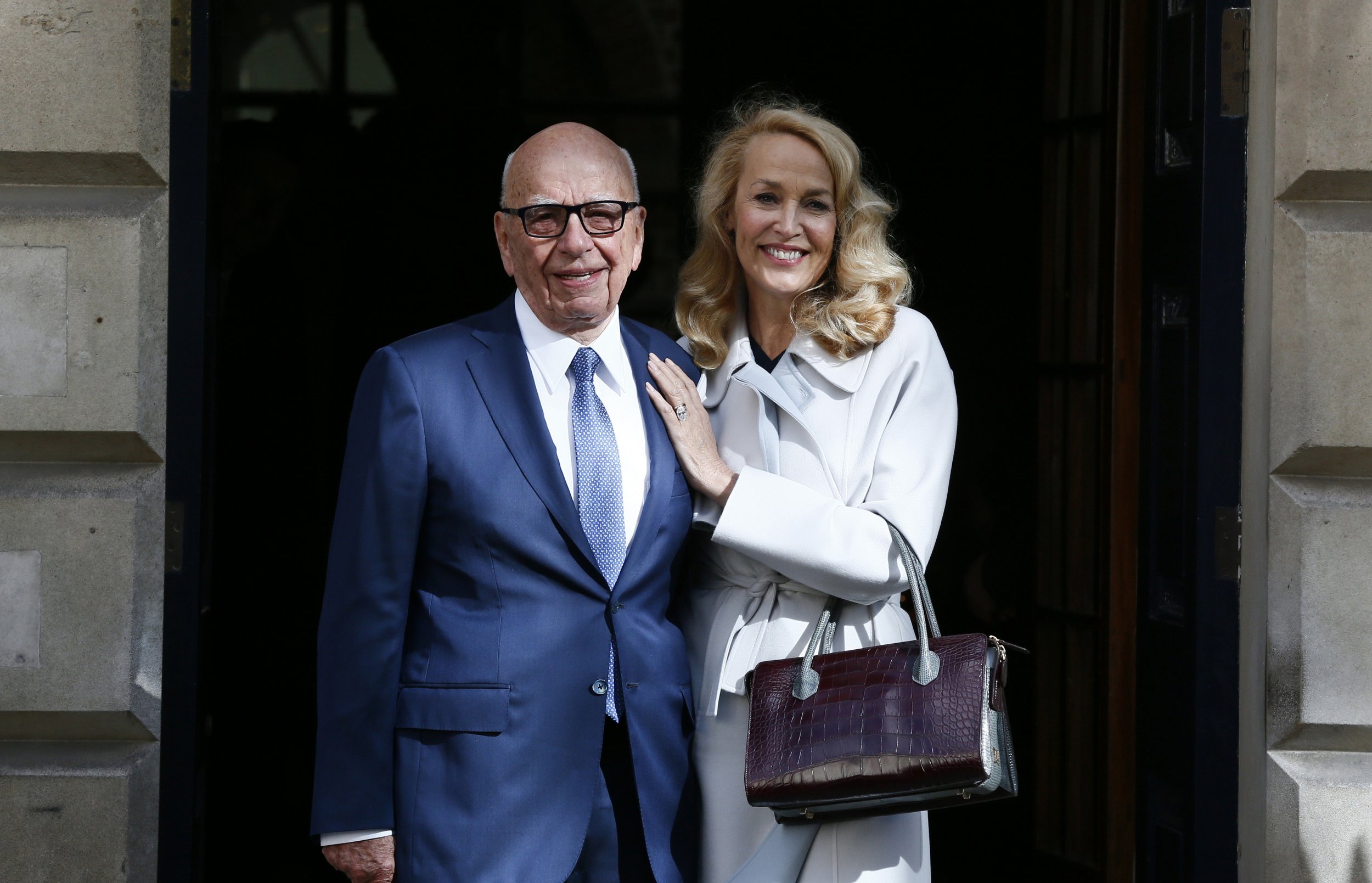 Media mogul Rupert Murdoch has married the model Jerry Hall.
The couple wed in a civil ceremony at London's Spencer House on Friday. They were spotted leaving the venue, described as "one of the most sumptuous private residences ever built," hand-in-hand and happily posed for pictures.
Murdoch, 84, and Hall, 59, are expected to celebrate their nuptials with a private ceremony at St Bride's Church in London on Saturday, reports the BBC. Fittingly for the News UK tycoon, the church is located on Fleet Street, which at one time was synonymous with being home to Britain's national press. The venue describes itself as the "spiritual home to all who work in the media."
Murdoch and Hall were first spotted together in public at the Rugby World Cup final between England and Australia at London's Twickenham Stadium in October 2015.
They announced their engagement in the births, marriages and deaths section of The Times newspaper owned by Murdoch's media conglomerate. It read: "Mr Rupert Murdoch, father of Prudence, Elisabeth, Lachlan, James, Grace and Chloe Murdoch, and Miss Jerry Hall, mother of Elizabeth, James, Georgia and Gabriel Jagger, are delighted to announce their engagement."
The marriage marks Murdoch's fourth, following his split from third wife Wendi Deng in June 2013, while it is the first marriage for Hall.
The model previously had a long relationship with Rolling Stones frontman Sir Mick Jagger, with whom she has four children, before they split in 1999. The couple took part in an unofficial wedding ceremony in Bali in 1990, but the marriage was later deemed invalid by a high court in England.
Media Tycoon Rupert Murdoch Marries Former Supermodel Jerry Hall | Culture