Rupert Murdoch Takes on Facebook and Google in Australia, Others Look to Follow
Rupert Murdoch is on the move, looking to change the international news media landscape. To do it, he's taking on two digital giants, Facebook and Google.
And he just might come out on top.
Google has struck a deal with News Corp, in which it has agreed to pay Rupert Murdoch's media conglomerate to host its digital content over the next three years.
The deal comes as the Australian government prepares to pass legislation requiring Google and Facebook, which control 81% of Australia's online advertising revenue, to pay media publishers for their content.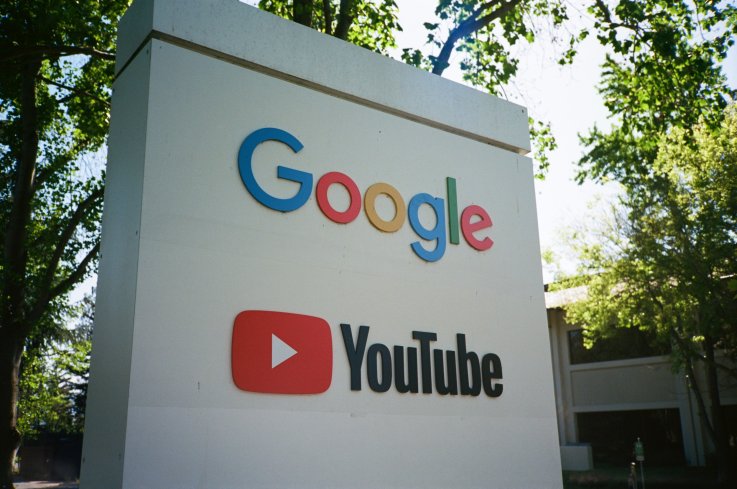 Sign with logos for Google and the Google owned video streaming service YouTube at the Googleplex, the Silicon Valley headquarters of search engine and technology company Google Inc in Mountain View, California, April 14, 2018.
Smith Collection/Gado/Getty Images
Yet, while Google continues to negotiate with publishers, Facebook decided to play hardball. Mark Zuckerberg's company wiped the pages of domestic and international media outlets from its website in Australia, essentially "defriending" an entire country.
The move drew harsh criticism from Australian politicians and publishers who now must scramble to disseminate their content through new channels.
But this is far from the first time that Facebook has forced publishers to strategize.
"At one stage we were told that the Facebook and Google algorithms wanted video, so every story had a video," Marcus Strom, a journalist and president of Australia's Media, Entertainment & Arts Alliance trade union, told Newsweek. "Then one day, they just turned around and said they don't want video anymore."
Strom says newsrooms had to lay off some of their video teams and reshuffle their resources and strategies to accommodate the change. The update affected all newsrooms, regardless of size, including Murdoch's News Corp.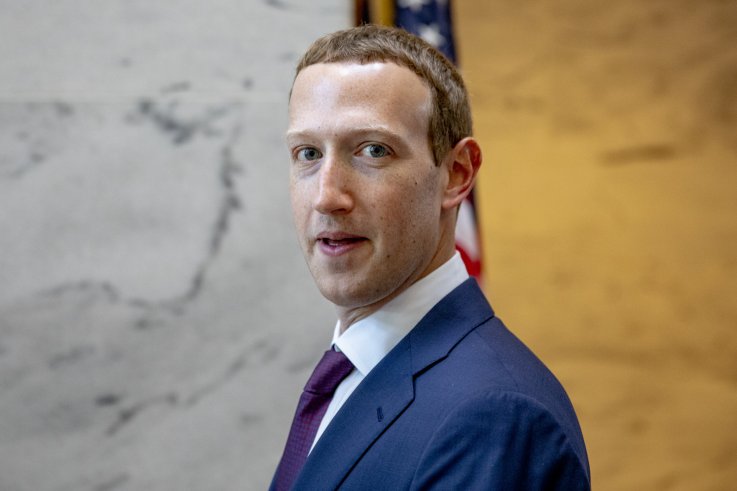 Facebook founder and CEO Mark Zuckerberg leaves a meeting with Senator John Cornyn (R-TX) in his office on Capitol Hill on September 19, 2019 in Washington, DC.
Samuel Corum/Getty
Over the past decade, Murdoch has been an outspoken critic of Big Tech's "abuse of the marketplace." With one out of five newspapers ceasing print for good over the past decade and a half, Murdoch has felt the industry's pain as his company's advertising revenue continues to decline each year.
Australia's plan to slice away some of the power of the two digital giants that control the lion's share of the nation's advertising offered Murdoch the chance to precipitate an international reckoning.
Both Canada and the European Union are in the process of drafting similar legislation. Canada could follow Australia and require the two tech giants to pay for content. Or, as Canada's Heritage Minister Steven Guilbeault, whose office is drafting the legislation, has said, they could follow France's model which focuses on licensing agreements.
The European Union plans to introduce the Digital Markets Act that would establish companies like Facebook and Google as digital gatekeepers, requiring them to follow regulations designed to curb their power and increase marketplace competition.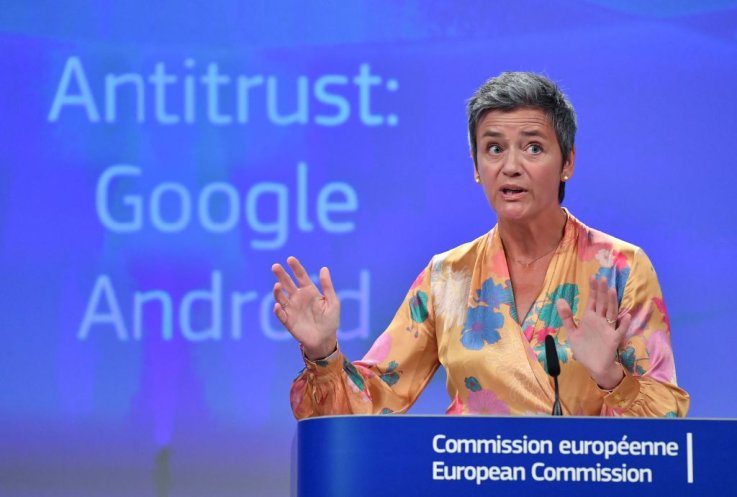 European Union Competition Commissioner Margrethe Vestager has already overseen judgements against Google for its shopping services and Android operating systems
Getty
"Google and Facebook are able to control prices, offer lower rates, and squeeze out their competition," Jennifer Grygiel, an expert on social media and corporate responsibility at Syracuse University, told Newsweek. "What's happening in Australia really needs to be seen as a global policy."
Facebook's ban on Australian publishers does not just censor Facebook news in that country, it also blocks Australian news from reaching other nations. Because of this, Grygiel expects the Australian law to force an international action toward addressing Big Tech's grip over digital media outlets.
The significance of the moment is not lost on Murdoch, who has been lobbying in favor of the Australian law for years. News Corp sat out the EU's public consultation forum around the Digital Markets Act, allowing companies like Microsoft and Discovery to take the lead. But Murdoch's company met with U.S. Justice Department officials to discuss the DOJ's investigation into potential antitrust violations by Google.
As the House Judiciary Antitrust Subcommittee prepares for a series of meetings around modernizing antitrust laws for the digital age, Murdoch's company can feel comfortable knowing it's made donations to 11 of the 23 committee members, and designated the judiciary committee as its third-highest recipient of campaign funds.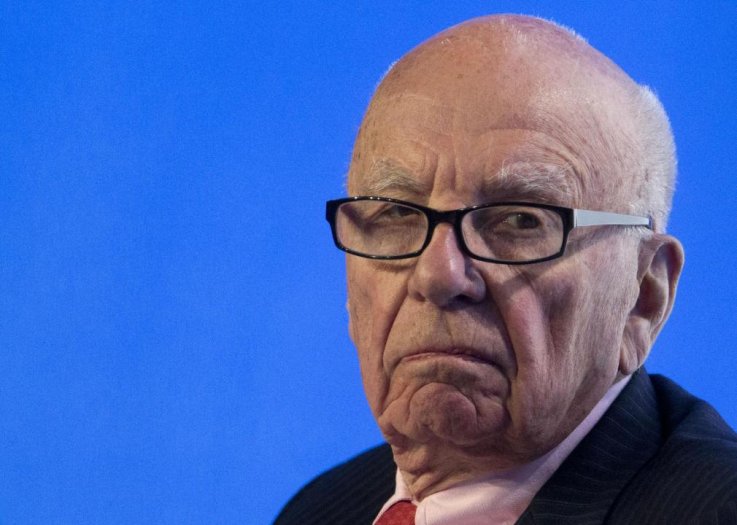 Rupert Murdoch
Pool / Getty Images
"Rupert is one of the world's most effective government rent-seekers, who is masterful when it comes to pressuring western governments to do what he wants," Stephen Mayne, an Australian journalist who's reported on Murdoch for the past 22 years and previously gained insights working for two of his papers, told Newsweek.
While Mayne says Murdoch's direct influence primarily exists in nations where News Corp outlets influence conservative politics, such as the U.S., U.K., and Australia, he says Murdoch's rapport with conservative leaders allows him to influence international policy through the lobbying efforts of these governments.
Whether by Murdoch's intervention or not, this phenomenon appears to be at play. Australian Prime Minister Scott Morrison has been in discussion with India's conservative Prime Minister Narendra Modi about partnering in the effort to curb Google and Facebook's market dominance.
Morrison also met to discuss the matter with British, Canadian, and French leaders. Public sentiment shared by these nations appear to indicate Murdoch may well get his wish.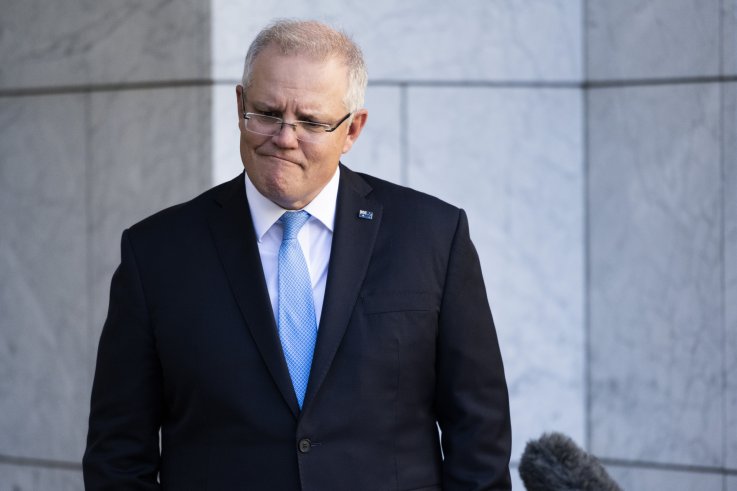 Australian Prime Minister Scott Morrison speaks during a press conference following a National Cabinet meeting on on May 15, 2020 in Canberra, Australia.
Rohan Thomson/Getty Images
Guilbeault promised Canada would see legislation requiring Facebook and Google to pay news publishers before the start of next year. David Cicilline (D-RI), who chairs the House Antitrust Subcommittee, publicly pledged to strengthen antitrust laws aimed at addressing the "harmful business practices by Facebook (and) Google."
However, as these laws are being proposed, enforcement remains a major question. An EU official told Newsweek that as the Digital Markets Act is unrolled, the focus will lie on identifying possible violations of the new law and preparing responses that address the problems proactively rather than retroactively.
"Traditional market remedy rules would not be helpful with this," the official said. "A fine doesn't change anything."
With market caps of $760 billion for Facebook and $1.4 trillion for Google, the two companies possess a combined market value that surpasses the GDPs of all but six countries in the world. Juxtapose this value with News Corp's $8 billion and the next largest news media company, The New York Times Company, at $7 billion, and it would seem that traditional media conglomerates face a steep battle in competing for international influence and market dominance. However, if any individual is prepared for the challenge, Mayne says its Rupert Murdoch.
"He is relentless against anyone who takes advertisers or viewers from his empire, be that government broadcasters like the ABC and the BBC or the Big Tech firms," Mayne said. "He will prevail on getting (the UK and Australian) governments to take punitive action against Big Tech."