Rural Americans Don't Have Access to Health Care. So I'm Building a Hospital in Appalachia | Opinion
Our zip codes determine a lot about us: the area we grow up in, the school district we attend, those we call our neighbors and friends, and the sports teams we cheer for.
One thing our zip code should not determine is the quality of health care we receive. And yet, this, too, is determined by where you live. There is a huge disparity between rural and urban health care, one exposed and exacerbated by the COVID-19 pandemic, though it started long before 2020.
Individuals in rural and urban America have fewer options for care due to geographic inaccessibility and transportation impediments, which make it a challenge in rural and urban communities to see a doctor or primary care provider for essential care services. And because there are often no hospitals in rural areas, many Americans are forced to travel over an hour to the nearest city or even into different states to receive specialized medical treatments.
This has been a deeply personal issue to me since I was very young, growing up on the south side of Chicago. Though not a rural area, getting to the nearest health care facilities frequently took 45 minutes or longer in stand-still traffic. My family felt the horrific consequences of this delay when my three-year-old sister fell from the third story of our apartment building. Because of the severity of her injuries, the only option for my sister was to be transported by helicopter to the other side of Chicago, and as a result of the time it took to get her care, my sister to this day suffers from severe brain damage and has been living in a nursing home in a vegetative state since that tragic day.
How might her life have been different if there had been high-quality health care facilities closer to us?
To address this imbalance, we need health care investors and entrepreneurs who can move the needle on this disparity in a dramatic and meaningful way. Too often, health care leaders and entrepreneurs only look to expand into wealthy communities with very low numbers of Medicaid patients. This has to change, not least because the problem is about to get much, much worse.
When it comes to rural health care specifically, a 2022 report from the Center for Healthcare Quality and Payment Reform found that more than 600 hospitals—fully 30 percent of all rural hospitals in the country—are at immediate or high risk of shutting down. Nearly every state in America has at least one rural hospital facing imminent closure.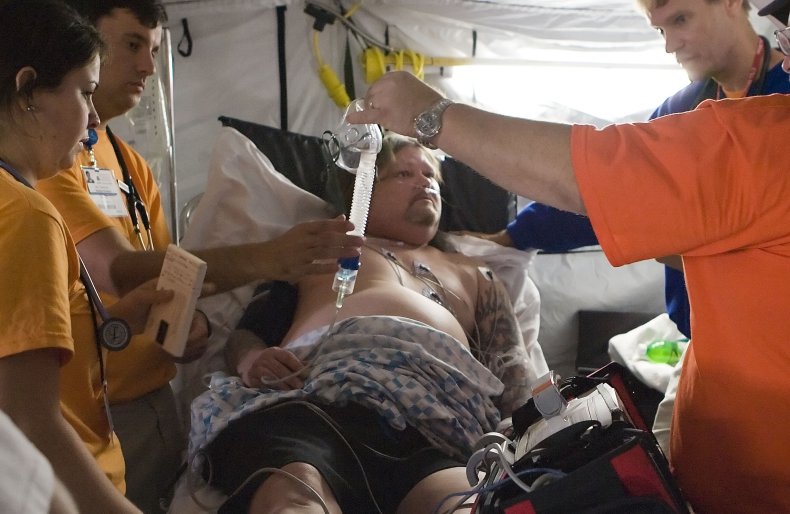 This is why investors and entrepreneurs shy away from investment opportunities in underserved areas. And yet, studies like the one published by the National Center of Biotechology Information's National Library of Medicine show that for-profit hospitals have had considerably more success running rural hospitals than do nonprofits, thanks to better control of labor and other costs by for-profits and the overall efficiency found in for-profit hospitals.
It's why the company I founded, Foresight Health, is working to open a hospital in Patrick County, Virginia, which is set to open in 2023.
Patrick County is located at the foothills of the Appalachian Mountain. It's home to just over 17,000 people. In 2017, the local critical access hospital closed, leaving residents a full 45 minutes away from the nearest critical access hospital.
Since we made the decision to invest in opening a hospital in Patrick County, we have been working through public town halls, roundtables with emergency providers, and meetings with local community officials and leaders to identify the specific service lines that are most needed. From these substantive conversations, our team has been applying proven models and economic analysis to ascertain how best to provide the health care services that are needed in an efficient and sustainable way.
Capitalism is about identifying a need and working to creatively address that need in an economically viable manner. That's what we're doing. There is absolutely a need here; I hear personal stories from local residents every time I visit the community about how much a hospital is needed and how the last one closing down decreased access to critical health care services.
Geographical location should never be a hindrance to quality care. Everyone should have access to critical services such as primary care, behavioral health, emergency care, and public health and welfare services.
What is required is for creative and innovative health care investors and entrepreneurs to step up to the plate and tackle this challenge in conjunction with communities and local leaders. If we are courageous enough to make these kinds of investments, it could truly mean the end of this health care disparity in our lifetime.
Dr. Sameer Suhail is President and CEO of Foresight Health, which is in the process of opening a hospital in rural Patrick County, Virginia.
The views expressed in this article are the writer's own.