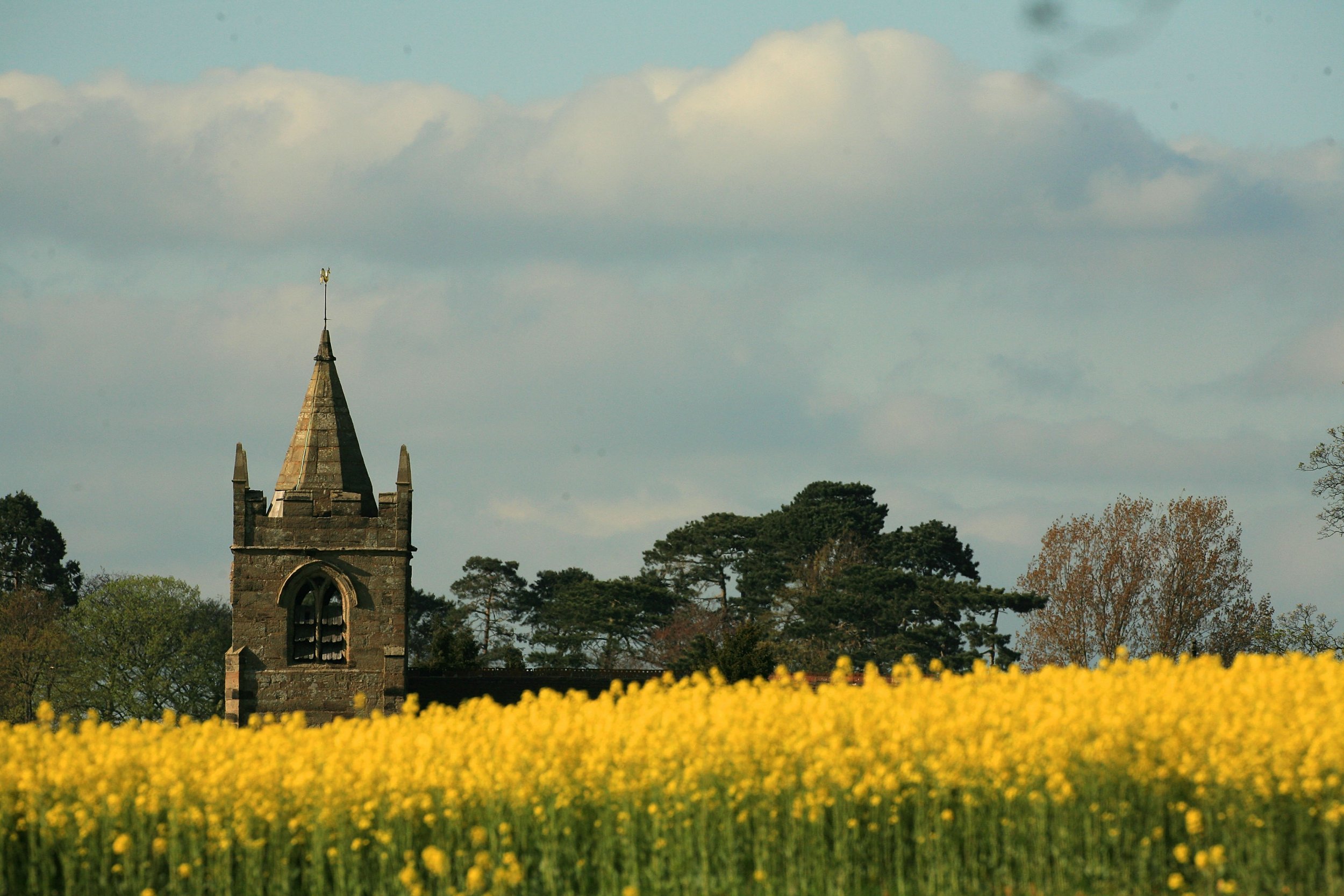 Ten thousand churches could be used as communication towers in an effort to bring superfast broadband to remote, rural areas across the U.K. under new Church of England guidelines.
Superfast broadband—defined as 25 megabits per second (Mbps)—is "on track" to reach 95 percent of U.K. homes by the end of 2017, according to the Department for Culture, Media & Sport (DCMS).
Connecting the remaining 5 percent—an estimated one million homes—has proved difficult, despite government promises last year to guarantee fast broadband for all by 2020. "We're getting Britain, all of Britain, online," Prime Minister David Cameron said in November, when he announced his Universal Service Obligation (USO), aiming to put "access to broadband on a similar footing as other basic services like water and electricity."
However, in a recent consultation, the government altered the original commitment: "It is unlikely that everyone will want to be connected…so we do not believe that an additional broadband roll-out programme at this time is proportionate or would represent value for money," the document said. The Countryside Alliance, a British organisation protecting rural interests, described the government's backpedalling as " very disappointing," but supported the further use of church spires to connect more rural homes.
Rural affairs minister, Rory Stewart told The Guardian, "Church spires are ideally located in remote rural areas to allow point-to-point broadband coverage. The offer from the church commissioners is greatly appreciated, and we are working closely with our colleagues in the DCMS to take advantage of the technological opportunities."
WiSpire, a local broadband service provider founded in 2011, owned and supported by the Diocese of Norwich and Archant, has administered fast internet to thousands of people living in remote areas, using 47 churches across Norfolk as communication towers. Each church provides wireless internet coverage within a 2.5-mile (4km) radius. Using more churches in this way could give more homes in remote areas a reliable broadband connection.
"It is truly shocking and shameful that in the 21st century there are so many premises in the U.K. without access to good, reliable broadband. Access to broadband is as important as access to water, electricity, health and education—the necessities in life," Steve Maine, chief executive of WiSpire tells Newsweek.
Maine believes that the government has not revealed the true extent of the problem of poor broadband connectivity.
"Is five percent the right number? No. The amount of people without a good broadband connection is a lot higher than 10 percent," he says. "Many premises are inaccurately counted as being supported by the existing fiber network in the government's 95 percent figure when actually they aren't. In a world where you can't even get your grants as a farmer unless you apply for them online, there will be more and more areas of life where good broadband connectivity is absolutely vital—even when applying for welfare benefits. The scale of the problem is a lot bigger than the government is prepared to admit to."
A few churches outside Norfolk already provide superfast broadband to their local communities, but not on the scale of the scheme in Norfolk. In Lincolnshire, superfast broadband provider Quickline joined forces with the Church of St. Radegund at Grayingham in West Lindsey last year, attaching a wireless transmitter to the church's spire.
"The Grayingham mast will provide an internet service to residents, farmers and other businesses in Kirton in Lindsey, Blyborough, Northorpe, Willoughton and all of the surrounding areas. These people will be able to run their existing enterprises more efficiently and expansion and diversification will not be hampered by a lack of broadband speed. Individuals will benefit too from being able to access high speeds where little or nothing is available now," West Lindsey councillor Chris Day said at the time.
The Campaign to Protect Rural England (CPRE) agreed that action should be taken to ensure that people living in remote areas have access to broadband and suggested that using church spires could prevent damage to landscapes.
"Rural areas continue to suffer from poor coverage and slow speeds, so we must do more," Paul Miner of the CPRE told told The Guardian. "There have been cases where masts have unnecessarily harmed landscapes. Adding new infrastructure to existing buildings like churches or farm building roofs can often be preferable, provided that damage to their heritage value is avoided."
A further consultation on the Universal Service Obligation is expected shortly. Speaking in the House of Commons last week, Cameron insisted that fast broadband was a priority, which he will address in the Queen's Speech on Wednesday:
"We will be setting out [in the Queen's speech] the next steps of how we make sure that access to this absolutely vital highway [fast broadband] is there for all our citizens."
But with critics casting doubt on the government's figures, suggesting that far more than 5 percent of U.K. homes still require a reliable internet connection, transparency should perhaps be the priority.