Rush Limbaugh Furious About Border Wall: Trump Got 'Less Than Nothing' and 'Democrats Get Everything!'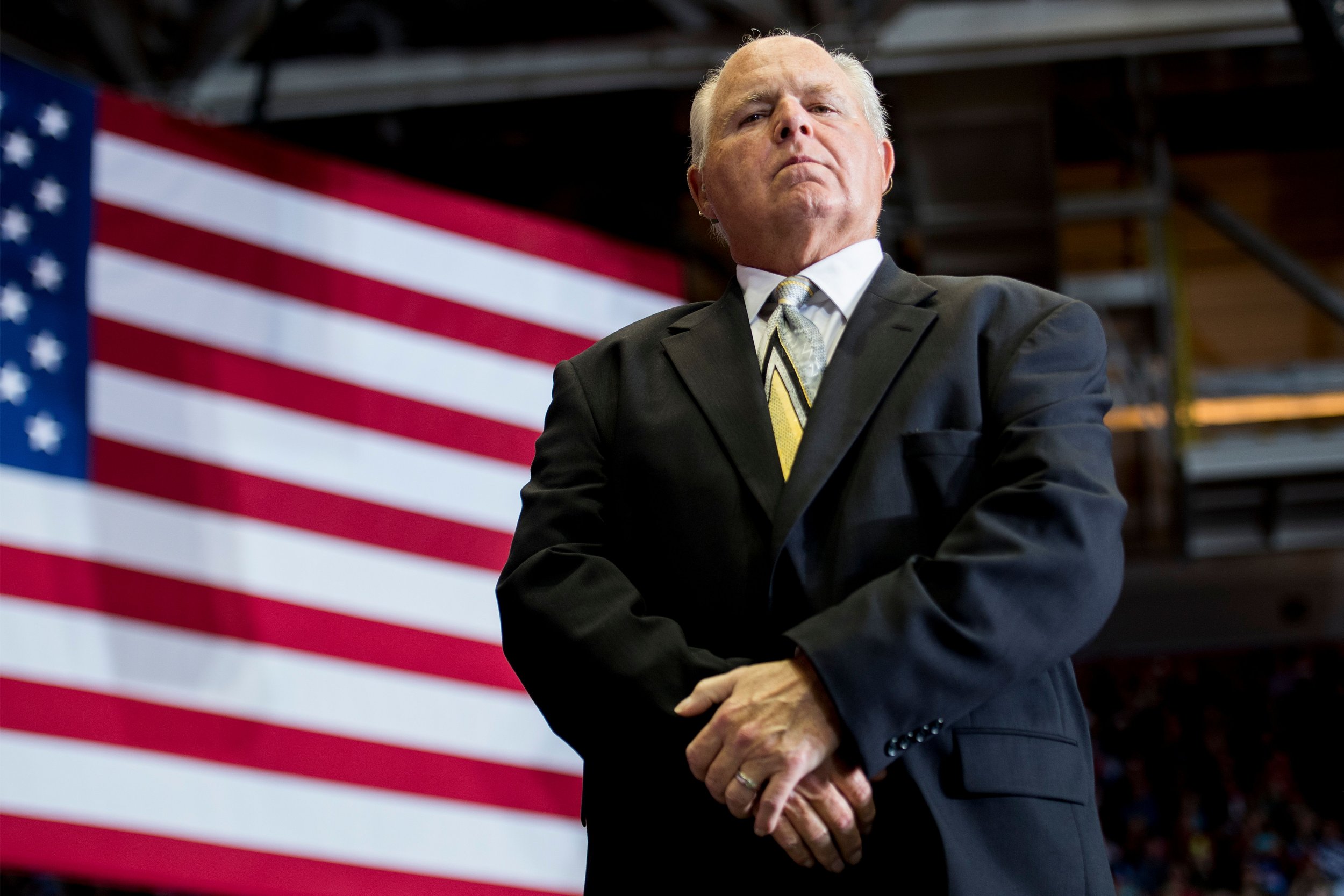 American radio talk show host Rush Limbaugh denounced the White House's decision—annouced by Senate Majority Leader Mitch McConnell (R-KY)—to introduce a short-term spending bill to finance the government through New Year's Day that will not include funding for President Donald Trump's border wall.
During his nationally syndicated radio show on Wednesday, Limbaugh criticized the passing of the stopgap measure. "It's what the drive-by media calls compromise: Trump gets nothing and the Democrats get everything! Including control of the House in a few short weeks," he said.
"In fact... Trump is going to get less than nothing because this compromise strips out the $1.6 billion for the wall that the Senate Appropriations Committee had already approved weeks ago, that's gone too."
"Not a penny!" Limbaugh shouted. "Forget wall, think border security!"
The conservative commentator went on to condemn the Democratic Party, who he believes are working to ensure Trump's border wall—one of the president's main campaign promises—fails.
"We've known from the get-go they were never gonna support a wall. Everybody that's in favor of a wall has known there wasn't gonna be any support for it," he added. "They don't want any limits on illegal immigration. That's why Trump was elected to bulldoze through all of that."
Limbaugh also declared that the U.S. government "pledged $10.6 million" in aid to Central America and southern Mexico. "And you know what the theory is?" he continued. "The theory is that if we provide aid money to these war-torn, poverty stricken areas we can build 'em up and their people won't want to leave."
Limbaugh is just one of many conservatives who have expressed outrage over the funding deal announced today. Ben Shapiro, Ann Coulter and Michelle Malkin also blasted the Republicans for caving and the White House's decision to postpone the wall issue until early in the new year.
If passed by Congress and signed into law by Trump, the stopgap measure will ensure the government continues to function past Saturday—when the partial shutdown is set to begin—through to early February,