Rush Limbaugh Calls DOJ Inspector General a 'Deep Stater,' 'Swampist' Over Trump-Russia Report
During Tuesday's edition of The Rush Limbaugh Show, Limbaugh called Department of Justice Inspector General Michael Horowitz a "swampist" and "deep stater" in response to the anticipated release of the Inspector General's report on the Russian probe.
Limbaugh began by speaking of a Washington Post story citing an anonymous source quoting Attorney General William Barr. The source claims Barr disagrees with Horowitz' conclusion that the FBI had information strong enough to launch an investigation into the 2016 Trump campaign for Russian interference.
Limbaugh then accused The Washington Post and The New York Times of "literally [making] up things... they literally created sources, made 'em anonymous out of thin air in order to have their own opinions reported as news." He then called mainstream journalism "left wing activism or left wing opinion that's camouflaged as news in reporting."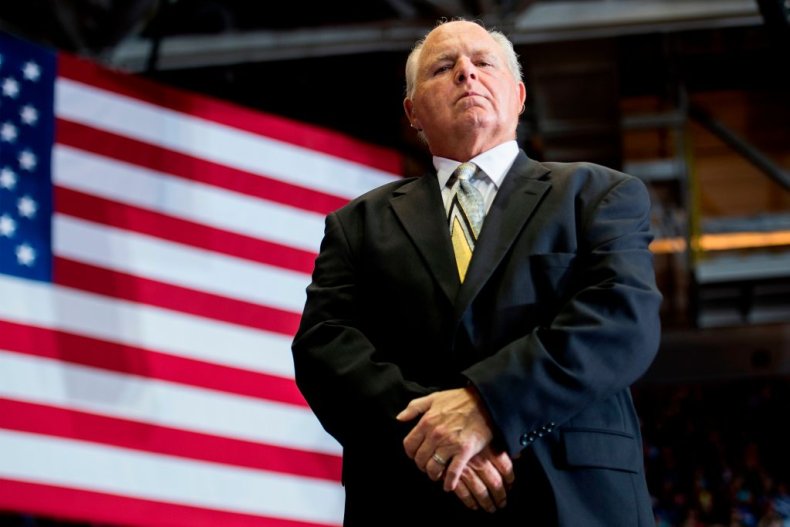 The host then shared his opinions on Horowitz himself.
"The inspector general is so limited in what he can do. He can't really even compel testimony," he said.
Limbaugh then said that the people Horowitz "talks to" are given "two weeks to look at the report and lobby for changes and edits."
"The inspector general is a deep stater. He's one of them. He's a swampist," Limbaugh continued.
After pointing out that the report was due out in May, Limbaugh then said, "There's no reason for it to be delayed. We know what happened, and we know that the investigation into Trump did not start in July of 2016, but that's their story and they're sticking to it."
President Trump has maintained that the report will prove that intelligence officers from the former Obama administration were spying on his campaign and attempting to abuse their power to prevent him from attaining the presidency.
The Justice Department released a statement Tuesday calling Horowitz' work on the report "excellent" and saying that the report was "a credit" to the department.
"Rather than speculating, people should read the report for themselves next week, watch the Inspector General's testimony before the Senate Judiciary Committee, and draw their own conclusions about these important matters," spokeswoman Kerri Kupec told The Hill in response to the Post article.
The Justice Department is running its own criminal investigation into the Russian probe, led by U.S. Attorney John Durham.
According to The Hill, the report is currently being drafted and shown to witnesses.
Newsweek reached out to the Attorney General's office, who declined to comment.