Rush Limbaugh: Colin Kaepernick, Black NFL Players Don't Need to Kneel After Trump Criminal Justice Reform Bill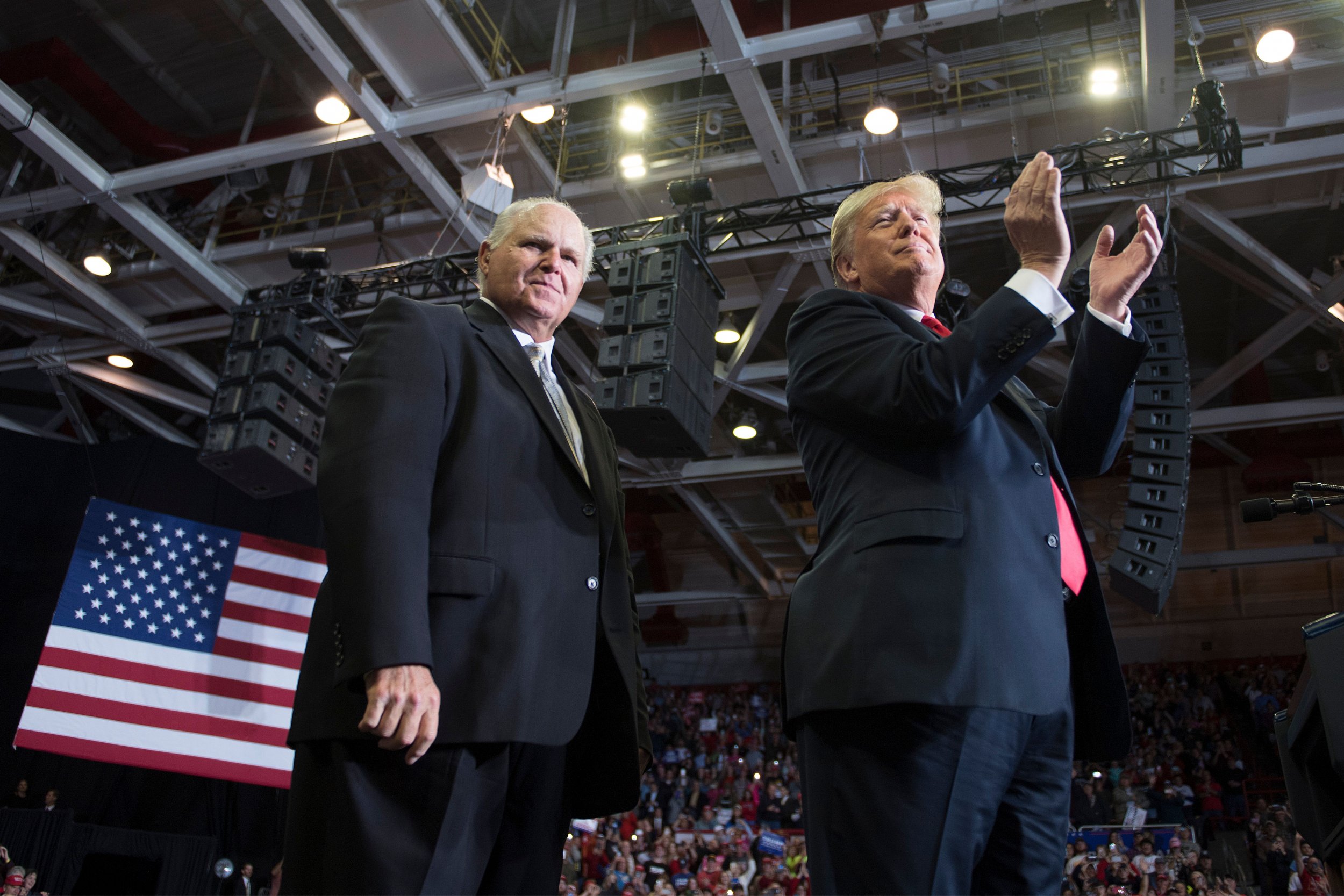 Longtime right-wing radio commentator and provocateur Rush Limbaugh said black NFL players including Colin Kaepernick don't "need to kneel anymore" thanks to the successful Senate passage of a criminal justice reform bill backed by President Donald Trump and Jared Kushner.
The Rush Limbaugh Show host complained Democrats "are getting all the credit for having compassion and concern for the nation's minorities," despite his claim former President Barack Obama and former Secretary of State Hillary Clinton "did not even lift a finger" on behalf of prison reform. Limbaugh applauded White House Senior Adviser and Trump son-in-law Kushner as well as his wife and fellow adviser Ivanka for spearheading the "First Step Act" legislation. The bill passed a final Senate vote Tuesday 87-12 and Limbaugh lauded the success in a piece entitled, "Trump Delivered What Colin Kaepernick Kneeled For."
The bill only affects federal prisoners, which make up about 10 percent of the country's overall prison population, and focuses on the reduction of mandatory sentences for non-violent drug offenses. Republican House Speaker Paul Ryan joined its bipartisan supporters in the Senate, tweet Tuesday the bill is "about giving more Americans a chance at redemption."
Former San Francisco 49ers quarterback Colin Kaepernick started the anti-police brutality kneeling protests during the playing of the National Anthem during 2016 season games. Limbaugh claimed "left-wing radical protesters" have only protested and Democrats have only talked about criminal justice reform -- but "Trump did it!"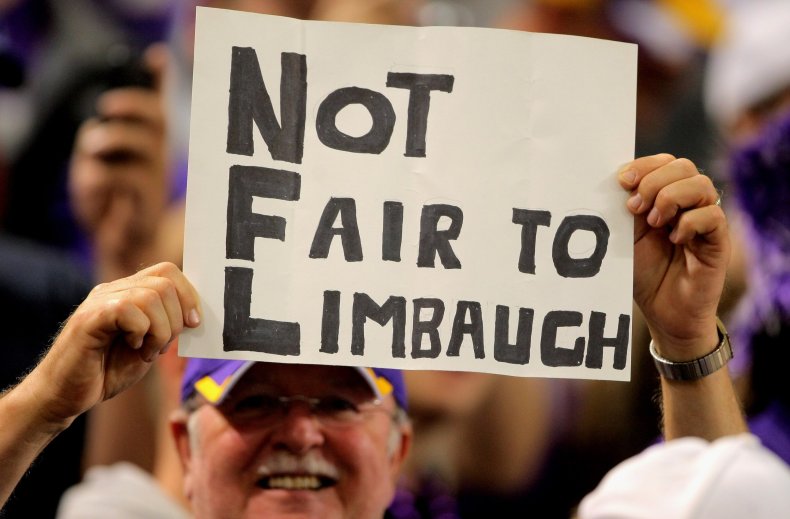 "This, by the way, is one of the things that Colin Kaepernick was taking a knee for during the national anthem when he was on the San Francisco 49ers," Limbaugh said Wednesday. "This is one of the things he was protesting. So now nobody needs to kneel anymore. There don't need to be any protests because we've got prison reform. Trump to the rescue. Trump did it! And these people all protesting Trump, they're all thinking Trump is the bad guy here, and Trump is the president where this finally happens!"
Limbaugh heckled Reverends Jesse Jackson and Al Sharpton for failing to change sentencing guidelines that treated offenses involving crack and powder cocaine equally. "They have been on this crusade for, I don't know how long!"
The conservative commentator ridiculed news reports that blamed "evil white people" and "hardline conservatives" including Arkansas Sen. Tom Cotton for trying to stop the bipartisan bill's Senate passage.
"The Democrats have done nothing on this but talk about it," Limbaugh complained. "They've done nothing but demand it. Left-wing radical protesters have done nothing but protest over it. Nobody's ever done anything about it until Trump came along. I think the Democrats secretly are not all that in favor of this."
"Yet it's the Trump administration where something happens. Evil white people! Donald Trump and Jared and Ivanka," Limbaugh continued.
"There isn't one politician in this country on the federal level who tried to do anything but stroke their chins about this over the years! Even The One, Barack Hussein O. He didn't even try to do anything about it seriously. He did not even lift a finger. Hillary Clinton never mentioned it," Limbaugh added.