Rush Limbaugh Walks Back His Comments After Accusations He Said Biden Won Election
Did Democratic presidential nominee Joe Biden just win the election? If you ask Rush Limbaugh, the answer is yes, and then no. The conservative commentator seemed to indicate so on his radio show Rush Limbaugh Live, but he was just as quick to walk those comments back.
Steve Thomma, the head of the White House Correspondents Association tweeted: "Rush Limbaugh concedes election, says Biden has won." However, minutes later, Limbaugh walked back his previous comments, and Thomma corrected himself.
Thomma followed up: "Comes back, says he did not concede a Biden win, and that if he have that impression he didn't mean to."
"I've not conceded anything. All I've said was that the cable networks were waiting for Fox to do it!" Limbaugh declared on his show. He also said that President Donald Trump has legal options.
Trump had previously claimed that he would file lawsuits if he loses the election over voter fraud, which he has no evidence to show for. Early Wednesday morning, Trump also prematurely declared himself the winner of the 2020 election.
Meanwhile, Biden asked everyone to remain patient as every vote gets counted after Election Day. Thousands of voters sent in mail-in and absentee ballots amid the coronavirus pandemic, and they can be counted after Tuesday in several states.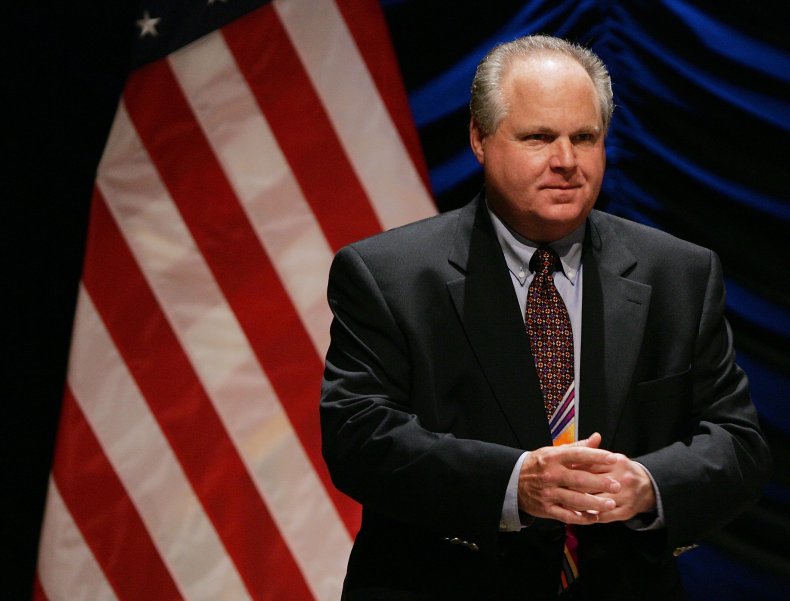 In an audio clip shared by Washington Post video editor JM Rieger from the show on Twitter, Limbaugh spoke further about how networks are waiting to officially call the election. In the clip, Limbaugh said major cable networks such as CNN and NBC are waiting for Fox News to call the election. "They are convinced that if they beg enough that Rupert Murdoch will do it. They'll do it."
Fox currently has Biden at 264 electoral college votes, while Trump trails at 214.
He added that these networks want the conservative-leaning Fox to do it because it is "Trump's network." "They want total repudiation. They want everything that made Trump successful to turn against him. Including you," he said, addressing his listeners.
Limbaugh claimed that Fox News wants folks who voted for Trump to turn against him.
As of writing, Biden currently is leading in Pennsylvania and Georgia, two states he had been trailing in ballot counting, along with Nevada and Arizona. Ballots from Alaska and North Carolina also need to be counted before a winner is called.
Biden currently leads both the electoral college and the popular vote against President Trump.
Updated 11/6/2020 1:21 p.m. EST: This article has been updated to include further context regarding Rush Limbaugh's statement.