Rushing a COVID-19 Vaccine Risks Leaving Behind the People Most at Risk | Opinion
The year 2020 has been shaken by an unknown virus that goes by many names: coronavirus, the family of viruses from which it originates; COVID-19, the colloquial abbreviation; and severe acute respiratory syndrome coronavirus 2, or SARS-CoV-2, its official full name.
As humanity recalculated its route and journeyed through this painful "new normal," the world began postulating the mechanism by which we would be saved. For a little while, in the spring, many of us were already imagining the "after" time, when we'd be cracking jokes over drinks and gathering again for game nights.
It won't be long now, Americans figured. We, after all, live in this nation—armed with agencies and scientific prowess that seem to rival Marvel or DC. We would surely crack the COVID code. But days turned into weeks and then months of uncertainty, marked by a particularly challenging disease, few treatment options and ineffective leadership. After traversing a series of syndromic twists and evasive therapeutic turns, we have come to focus on our end game: a vaccine.
Vaccine development is now entering Phase 3 clinical trials—meaning we are testing vaccine candidates on actual humans to see if they work. Two teams lead these trials. The first is the biotechnology company Moderna, Inc., partnered with the National Institute of Allergy and Infectious Diseases. A second team includes pharmaceutical giant Pfizer with the German company BioNTech. Between both teams, they will recruit 60,000 people from across the United States and a few international sites. Encouragingly, both trials have already recruited half of their goal volunteers.
But out of 30,000 volunteers, alarmingly few are from the communities who have been most affected by COVID-19. Black, Latinx and indigenous patients are five times as likely to be hospitalized due to COVID-19 compared to white patients, according to the Centers for Disease Control and Prevention. Black people account for almost one-quarter of COVID-19-related deaths in this country, even though they make up only 13 percent of the overall population.
This is not new. As an infectious disease physician and public health researcher, I am deeply familiar with the profound health disparities that arise from structural racism. We have seen it time and again in HIV, sickle cell anemia, heart attacks, strokes, colon cancer, obstetrical care, organ transplants and many other instances. COVID-19 joins a long list. These disparities are not differences due to genes or biology—these are differences that directly arise from the way people are socially divided and treated differently. That different treatment and experience of racism directly result in worse health from chronic stress, decreased access to care and worse care when they do access it.
And yet, this year, many chose to react with awe reserved for an event truly novel and unheard of when the same disparities were described. So one would think the "silver bullet" upon which we hang all our hopes would be designed to specifically address the overt bias that is killing a knowingly marginalized patient population. I fear not.
In May, we bore witness to a scene so devastating in the murder of George Floyd. Many of us in the Black community experienced an acute trauma linked to years and years of past traumas. We were shocked. Angry. Afraid. Tired. Hopeless. And then something happened: a national uprising from within our community, and then from allies around us. We took to the streets. We took to social media. We demanded changes at our places of work. We decided to use our voice.
The ongoing racial justice protests are in response to not only police violence but also the systemic, institutional racism in public health that is evident in the disproportionate impact of COVID-19 on these communities, an issue embedded in generational mistrust in response to abhorrent and unethical historical practices targeting Black and other minority populations in this country. From inhumane experimentation on slaves without consent in the name of science, to Henrietta Lacks, whose cells we profit from in the scientific realm to this day, again, without consent, to the well-known Tuskegee abomination, Black and brown communities are more than justified in their wariness of advances in medicine pedaled to them in good faith. Especially when these efforts are suddenly slapped together at the tail end of otherwise well-thought-out research studies and protocols.
To be fair, those running the vaccine trials have recognized this issue and developed relationships with local Black churches, aired commercials targeting minority communities and even handed out pamphlets in key demographic regions. But this is woefully inadequate. Quite simply, this is a surface-level approach to centuries of mistrust. And it misses one additional fundamental reason that these communities suffer a disproportionate burden of illness. Trust is not built with pamphlet. It is built over time with relationships.
At the heart of cities and regions across the country are community-based organizations that have carried the load for community engagement efforts for decades. Whether borne of out the HIV epidemic in the 1980s or the well-documented plight of sickle cell anemia in the Black community, community leaders have laid down roots from which have sprung well-established networks that have the trust of the communities they serve, with truly remarkable results. For example, in my city of St. Louis, the Fast-Track Cities initiative brought together city and county health departments in partnership with key community-group stakeholder organizations in HIV care with one common goal: to end the HIV epidemic.
As faculty and a researcher at the Washington University School of Medicine in St. Louis, I have witnessed first-hand the mistrust that can arise from the community when well-meaning researchers look to recruit volunteers. But as co-chair for this initiative, I have also witnessed first-hand the long-established community partners playing a pivotal role in delivering exemplary care to people living with HIV. It is these grassroots relationships that must be supported, with funding and partnerships that are built over years, to address the profound magnitude of health disparities in these communities.
Furthermore, to do this work, our communities seek the same currency valued in basic science and clinical labs across the world: funding. Without relationships, without funding, the surface-level interventions seen so far, however earnest, will have little to no impact in moving the dial and saving the lives of those already at the mercy of a system that has failed them time and time again.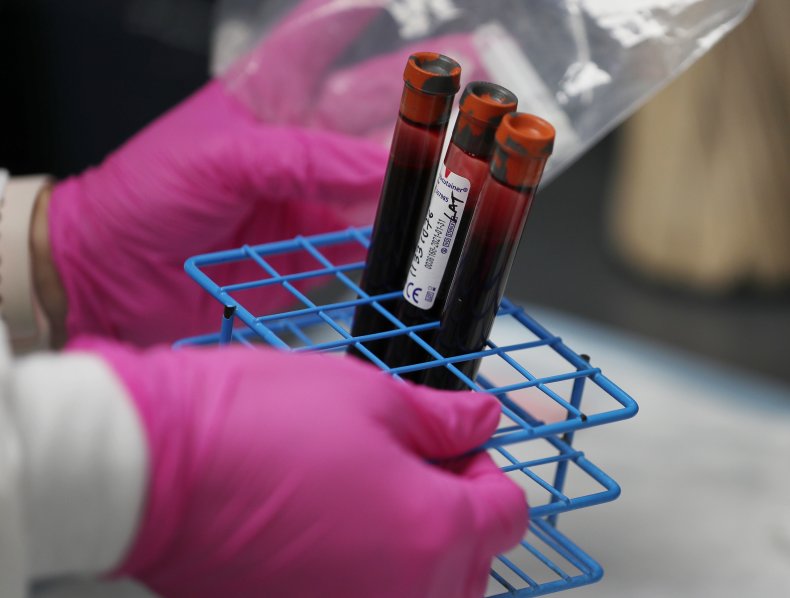 It is not too late. The COVID-19 crisis has unveiled the deeper problem in systemic health inequity. The ongoing organization for racial justice, especially the recent swell of civic uprising, has further shown how the people can change policy. If the goal is to eliminate the disease burden of COVID-19, including the disproportionate impact on communities of color, the gatekeepers of our health care and research funding need to put their money where their mouth is. They should build partnerships with the community organizations who are already doing the work. Such relationships should be maintained and nurtured even when the pandemic is over, because there was an ongoing crisis in health disparities before COVID-19, and it will continue afterward. And because there will be more pandemics.
These issues are a matter of life or death for people who look like me, people who should be equal participants in the promise of a system that serves all. And so the growing hope that builds as we draw closer to vaccine development should be tempered by the sobering thought that, while some will benefit, the gap between them and the people who are currently suffering disproportionately will continue to widen.
When we look back on this historic time, we will have to ask, Did we repeat history's mistakes, or did we move forward into a better future?
Matifadza Hlatshwayo Davis, M.D., MPH, is a clinical instructor in infectious diseases at Washington University School of Medicine and the John Cochran VA Medical Center in St. Louis, as well as an infectious diseases physician. Her Twitter handle is @MatiH_ID.
The views expressed in this article are the author's own.