Russell Crowe Says 2019 Oscars Announcing Winners During Commercials is 'Too F***ing Dumb For Words'
Not all are amused by The Academy's choice to announce the Oscar winners within several important categories during the live broadcast's commercial breaks, including actor Russell Crowe. The Oscar-winner quickly condemned The Academy's decision.
The Academy revealed Monday that it would veer from tradition by not announcing all 24 categories during the telecast. When the 91st annual Academy Awards airs on February 24, the following four categories will not be unveiled live: cinematography, film editing, live-action short, and makeup and hairstyling.
Crowe was among those that spoke out in opposition on the matter by hitting Twitter to share his dissatisfaction with The Academy's decision.
"The Academy is removing cinematography, editing and make up from the televised show? This is just such a fundamentally stupid decision," Crowe, 54, tweeted Tuesday. "I'm not even going to be bothered trying to be a smart arse about it. It's just too f***ing dumb for words."
Crowe wasn't the first Hollywood heavyweight to address The Academy's choice. On Monday, filmmaker Guillermo del Toro tweeted a response to the new program alteration. "If I may: I would not presume to suggest what categories to cut during the Oscars show but—Cinematography and Editing are at the very heart of our craft," he wrote in a now-deleted tweet. "They are not inherited from a theatrical tradition or a literary tradition: they are cinema itself."
Toro also released multiple tweets Tuesday to clarify The Academy's decision. The tweets featured a statement from The Academy that reiterated "no one is being removed from either the in-theater or the ABC live broadcast" and they will instead "be slightly edited off-line."
The Academy's announcement also caught director Alfonso Cuarón's attention as well. Cuarón, who's praised film Roma scored 10 Oscar nods in January, argued that cinematography is the essence of filmmaking. "In the history of CINEMA, masterpieces have existed without sound, without color, without a story, without actors and without music. No one single film has ever existed without CINEMAtography and without editing," he tweeted Monday.
According to The Hollywood Reporter, Academy president John Bailey addressed the decision to unveil select categories during the commercial break in an email to the board of governors. The plan was originally approved in August.
"With the help of our partners at ABC, we also will stream these four award presentations online for our global fans to enjoy, live, along with our audience," he said, according to THR. "Fans will be able to watch on Oscar.com and on the Academy's social channels. The live stream is a first for our show, and will help further awareness and promotion of these award categories."
The 91st Academy Awards will broadcast live from the Dolby Theater in Los Angeles on February 24 at 8 p.m. ET.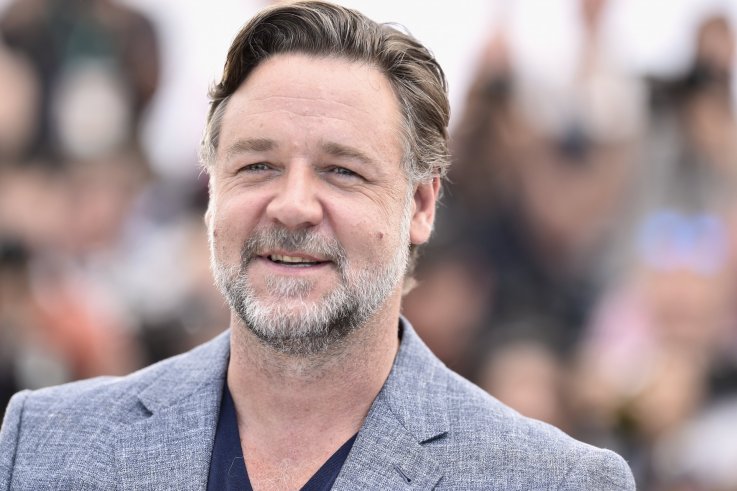 Russell Crowe Says 2019 Oscars Announcing Winners During Commercials is 'Too F***ing Dumb For Words' | Culture