Who Is Russell M. Nelson? Mormon Church to Be Headed By 93-Year-Old Former Heart Surgeon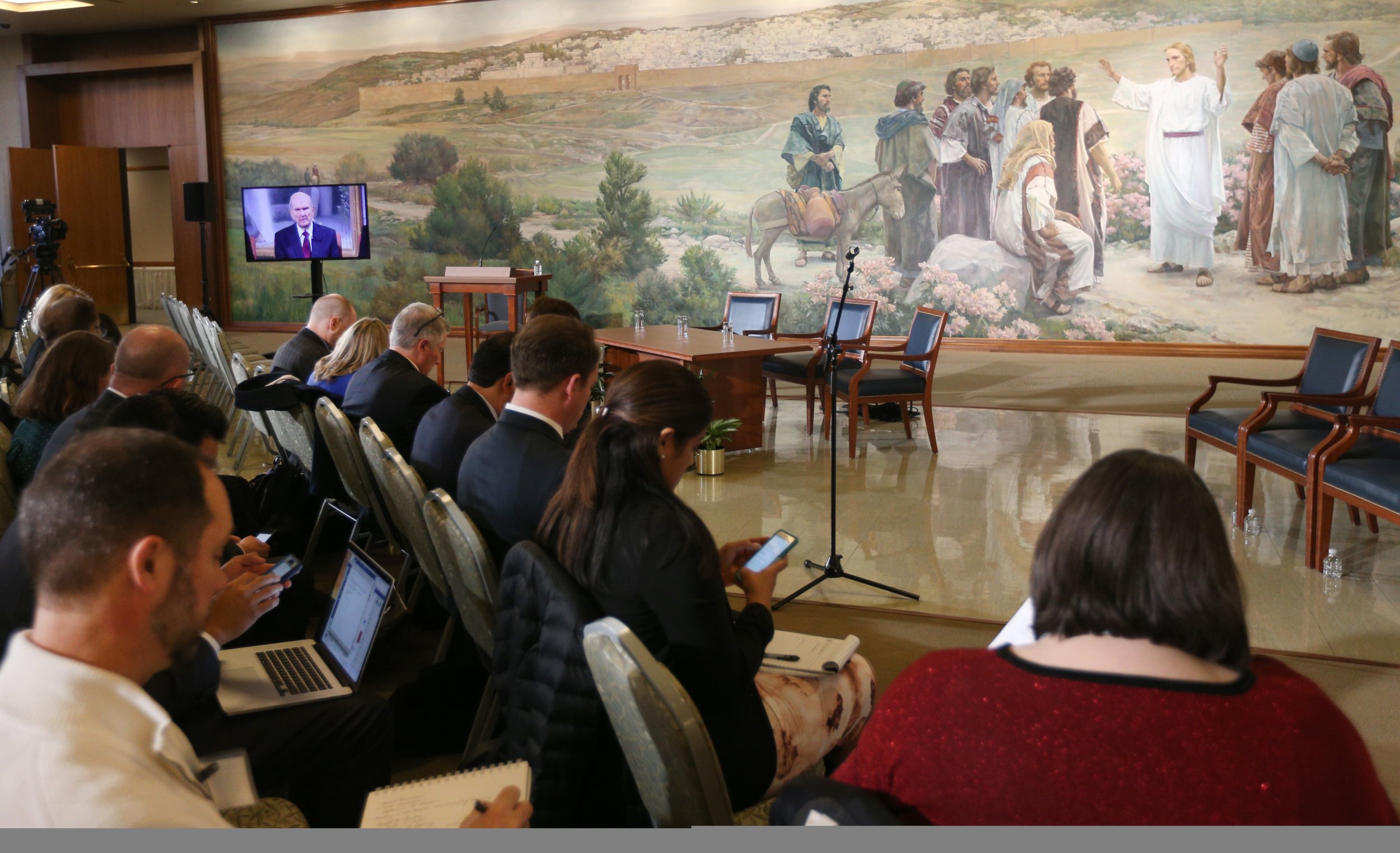 The 17th president of the Church of Jesus Christ of Latter-day Saints was announced Tuesday as 93-year-old Russell M. Nelson.
The announcement was made by Elder D. Todd Christofferson of the Quorum of the Twelve and chairman of the church's Public Affairs committee during a live broadcast from the Salt Lake Temple on historical Temple Square.
"I declare my devotion to God our Heavenly Father and his son Jesus Christ," the new president said following the announcement. "I pledge to serve them with every remaining breath of my life."
The declaration followed the death of Latter-day Saints President Thomas S. Monson earlier this month.
Nelson praised Monson as "a giant of a man, a prophet of God, adding that "I will forever treasure our friendship … and what he taught me."
The decision to appoint Nelson was made during a vote on Sunday morning, according to Elder Christofferson. The vote was placed by the Quorum of the Twelve Apostles, the second-highest governing body in the Church and "special witnesses" of Jesus Christ.
Former senior apostle Nelson was voted to take the place of the highest governing body in the Church, the First Presidency.
"It was a sacred and humbling experience," Nelson said.
Russell M. Nelson is a former surgeon who enjoys skiing and bottom-fishing for halibut in Alaska. He graduated from high school at age 16 and medical school at age 22. In 1951, he performed the first ever open-heart surgery on a human being. He was a medic during the Korean War and is fluent in Mandarin. He reportedly still clears his neighbors' sidewalks and driveways after snowstorms and moves each home's garbage can away from the road and back to their respective houses on garbage day.
President Nelson selected President Dallin H. Oaks and President Henry B. Eyring as his first and second counselors, respectively.
"How could I choose only two of the 12 apostles, each of whom I love dearly," Nelson said of the decision.
President Nelson reportedly told church members: "For each one of you, I'm most humbly grateful."
Nelson has 10 children, 57 grandchildren, and 116 great-grandchildren, all of whom he writes a handwritten birthday card for each year.