Russell Simmons Net Worth: Music Mogul Steps Down From His Businesses After Second Sexual Misconduct Allegation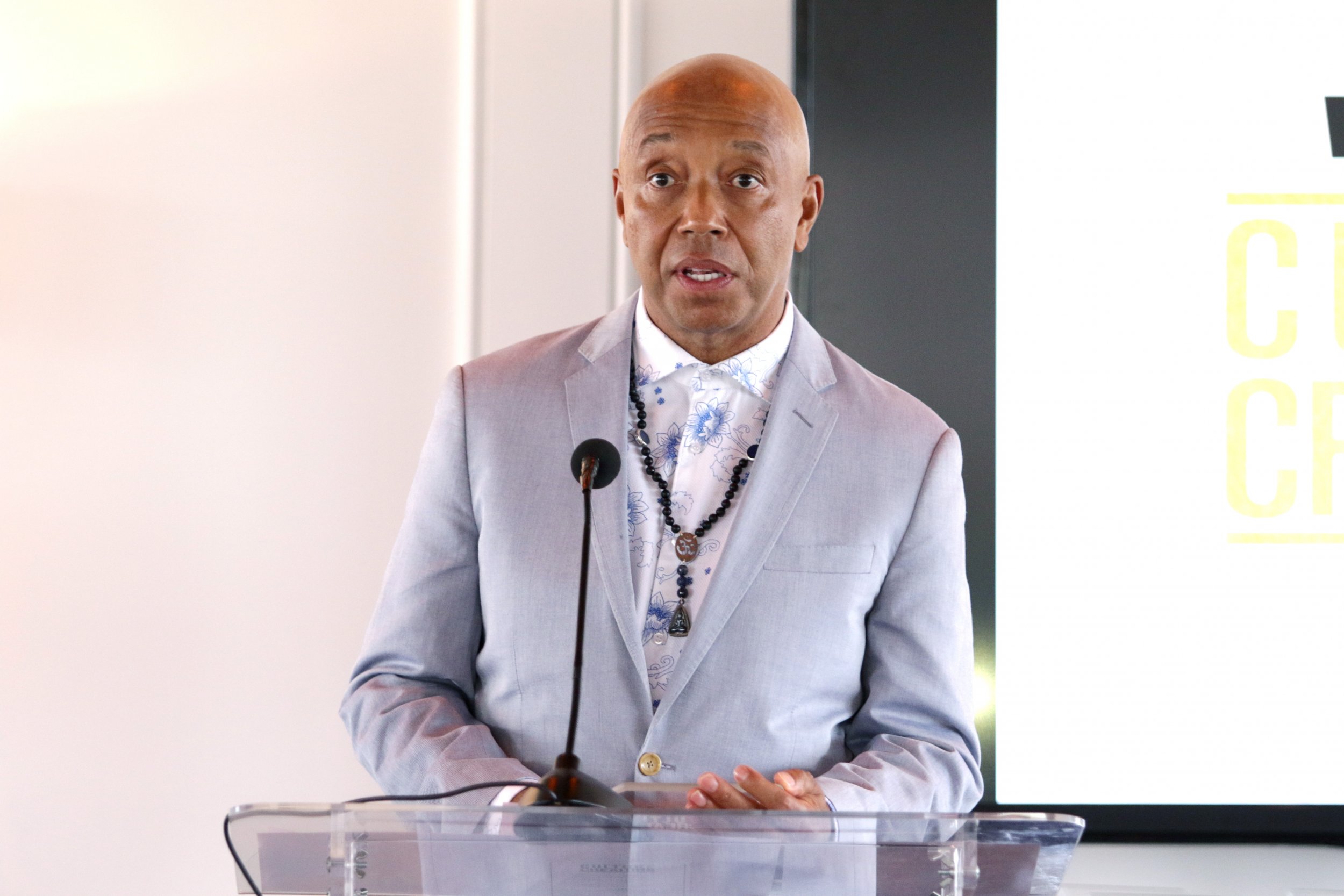 Russell Simmons is stepping down from his multi-million dollar empire after screenwriter Jenny Lumet—the daughter of legendary filmmaker Sidney Lumet—accused him of sexual misconduct Thursday.
Simmons, who co-founded the record label Def Jam Recordings, said in a statement he was "informed with great anguish" of Lumet's claims against him and has decided that he doesn't want to "be a distraction" to the growth of his entertainment empire, Rush Communications.
"I am removing myself from the businesses that I founded. The companies will now be run by a new and diverse generation of extraordinary executives who are moving the culture and consciousness forward. I will convert the studio for yogic science into a not-for-profit center of learning and healing. As for me, I will step aside and commit myself to continuing my personal growth, spiritual learning and above all to listening," said Simmons in a statement to The Hollywood Reporter.
According to a CNN profile on Simmons in 2011, the entrpreneur is worth $350 million.
Simmons's Rush Communications is a holding company that is home to his various businesses including Tantris, a yoga lifestyle brand, Argyleculture Menswear, a hip-hop inspired clothing line, and Def Jam Enterprises, an entertainment production company.
Lumet is the second woman to allege sexual misconduct by Simmons. Model Keri Claussen Khalighi accused him of sexual assault in an interview with the Los Angeles Times earlier in November.
Lumet's story
In a letter to Simmons, published by The Hollywood Reporter Thursday, Lumet, 50, described feeling powerless during an encounter with Simmons in 1991 when she was 24.
Lumet said she accepted a ride home from Simmons, who declined to take her home and instead took her back to his apartment.
"You moved me into a bedroom. I said 'Wait.' You said nothing. I made the trade in my mind. I thought 'just keep him calm and you'll get home,'" Lumet wrote.
The letter continued: "There was penetration. At one point you were only semi-erect and appeared frustrated. Angry? I remember being afraid that you would deem that my fault and become violent. I did not know if you were angry, but I was afraid that you were."
Lumet is the screenwriter of drama Rachel Getting Married and the recent reboot of The Mummy starring Tom Cruise.
The screenwriter is the daughter of Sidney Lumet and journalist Gail Lumet Buckley. Her grandmother is the legendary singer and activist Lena Horne.
Lumet was also married to actor Bobby Cannavale from 1994 to 2003. They have a son, Jake Cannavale, who is also an actor.