Russell Simmons Creates '#NotMe' Hashtag on Instagram Response to Rape Accusations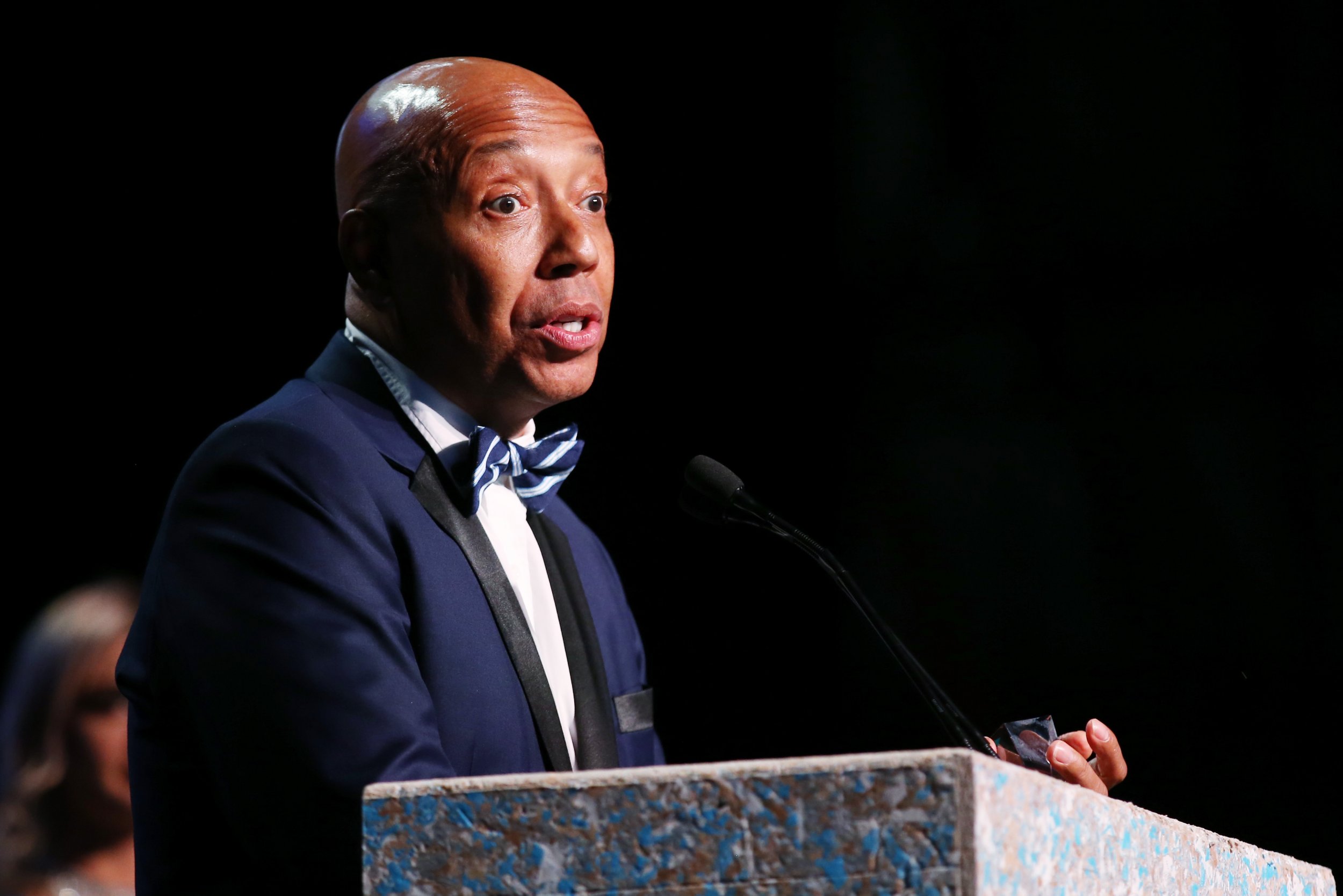 Russell Simmons was accused of rape by three women on Wednesday, and now the rap mogul is defending himself—and denying the accusations—in a series of statements on his Instagram page.
Simmons, who ascended to music industry prominence after he co-founded Def Jam Recordings in 1983, introduced a new hashtag to defend himself: #NotMe, an apparent reference to the viral #MeToo movement.
"I have never had a sexual encounter that was not consensual or lawful. Ever," Simmons posted in an Instagram screenshot on Thursday. In a lengthier statement, he added: "I vehemently deny all these allegations. These horrific accusations have shocked me to my core and all of my relations have been consensual... I am devastated by any reason I may have given to anyone to say or think of me in the ways that are currently being described."
Related: Three women accuse Russell Simmons of rape
Simmons appears to have deleted his Twitter account on Thursday. His hashtag prompted some criticism on the site.
The allegations of Simmons' sexual misconduct first emerged in November, when actress Jenny Lumet published a detailed account of being sexually violated by the mogul in 1991. In response, Simmons apologized and vowed to step down from his businesses in order to commit himself to "personal growth."
Model Keri Claussen Khalighi also accused Simmons of rape, telling the Los Angeles Times in November she was 17 years old when the alleged attack occurred.
On Wednesday, the New York Times reported that three additional women were accusing Simmons of rape in various incidents dating back to the 1980s. Among the accusers are Drew Dixon, a former executive at Def Jam who says Simmons sexually harassed her and then raped her in 1995, and Toni Sallie, a former music journalist who described being physically attacked and raped by Simmons in 1988. Sallie was afraid to report the assault at the time.
A fourth women also spoke on the record to the Times to describe sexual misconduct by Simmons. These women have been emboldened to come forward in the months since reports of abusive behavior by Harvey Weinstein and other powerful men.