Russell Westbrook Dedicates 20-20-20 Triple-Double To Slain Rapper Nipsey Hussle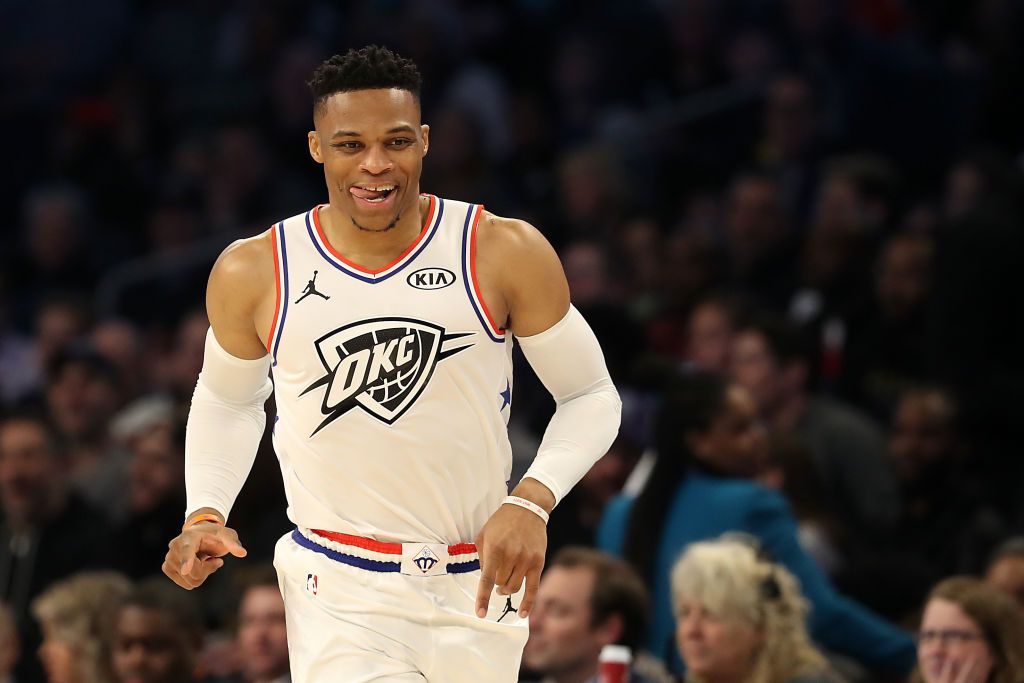 One man dominated Tuesday's matchup between the Oklahoma City Thunder and the Los Angeles Lakers.
Thunder point guard Russell Westbrook made history in his team's 119-103 win over the Lakers by posting a triple-double with 20 in each category: 20 points, 20 rebounds and 21 assists. The feat has only happened once before in NBA history when Wilt Chamberlain earned the same stat line in 1968 while playing with the Philadelphia 76ers.
Westbrook averages 23 points, 11 rebounds and 10.4 assists for the season and is on pace to earn the third triple-double season average of his career. Tuesday's game also marked the eighth 15-15-15 for Westbrook, which ties him with Chamberlain for the second-most games in NBA history.
"That wasn't for me ... that's for my bro man. That's for Nipsey," Westbrook told broadcaster Jason Terry in an interview after the game, referencing rapper Nipsey Hussle who was shot to death in front of his Los Angeles clothing store on Sunday.
Westbrook tweeted a photo of himself and Nipsey exchanging a hug on April 1 and also shared a photo of the rapper with the message, "YOU'RE ONE OF ONE BRO!!! Rest Up King" on March 31 after news of Hussle's death was reported by media.
Westbrook was one of several NBA athletes who tweeted their reactions to Hussle's death, including Lakers star Lebron James.
Golden State Warriors guard Steph Curry reportedly found out about Hussle's death from teammate Kevin Durant before Sunday's game against the Charlotte Hornets.
"That was tough. Obviously surprised a lot of people," Curry told TMZ. "I got to know him last year and had a great conversation about who he was as a person, what he stood for, what his message was, how he tried to inspire people considering where he grew up and how he turned that into something extremely powerful, represented an entire city."
The man accused of killing Nipsey and injuring two others in the shooting was taken into custody by the Los Angeles Police Department on Tuesday.