Russia 2018 World Cup Is 'Likely Target for ISIS'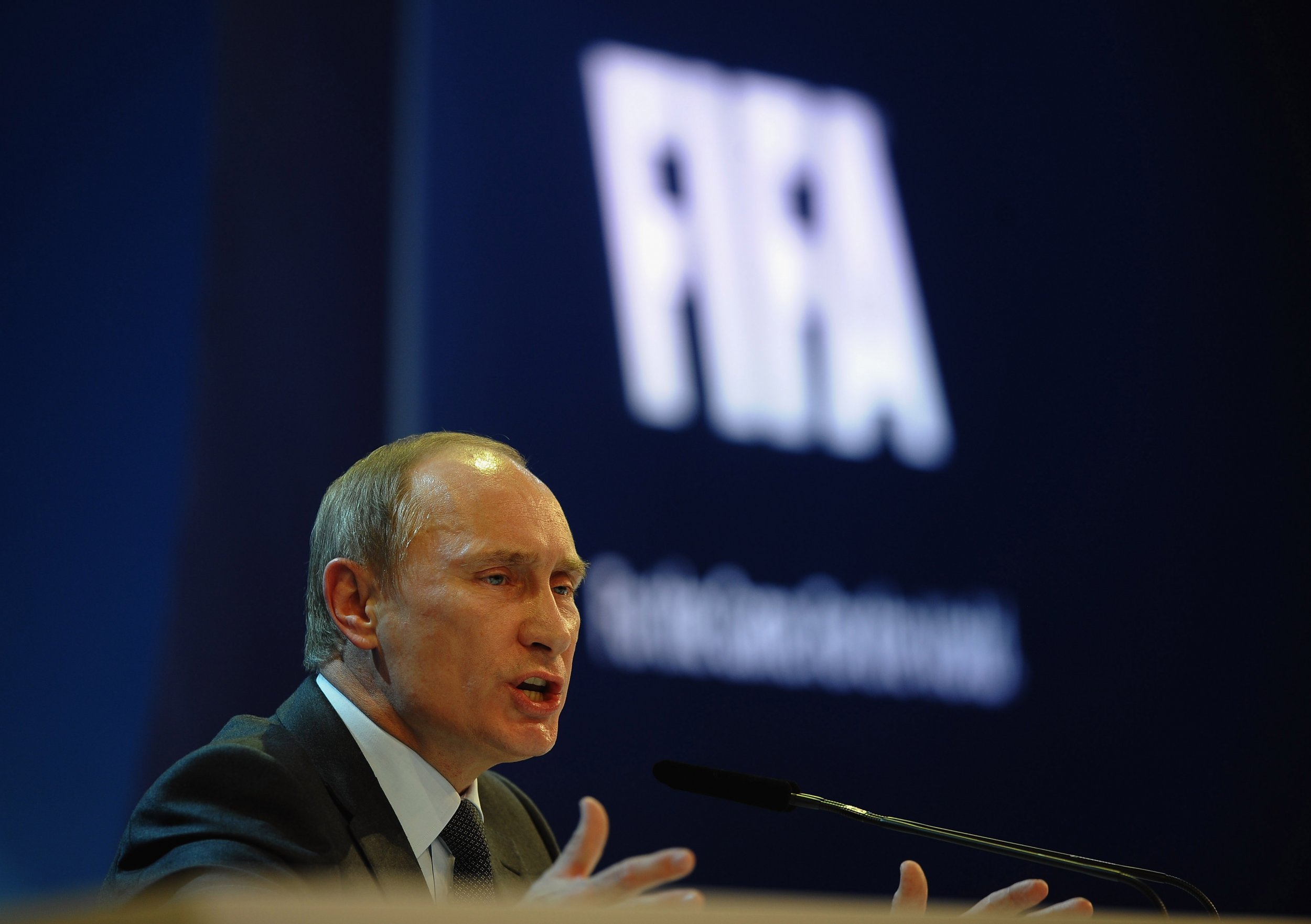 The World Cup soccer tournament hosted by Russia this summer will be a high-level target for the Islamic State militant group (ISIS), because of both the nations competing and Moscow's military operation against the group in Syria, a U.S. security analysis firm said on Thursday.
The tournament, to be held in June and July, is the most-watched sporting spectacle in the world with hundreds of millions tuning in to the latter stages of the competition.
Russian cities, from St. Petersburg to the capital Moscow, will welcome fans from all over the world and security services will have to deal with the fact that radical Islamists will view the tournament with great interest.
"A successful attack (in Russia) would provide a tremendous propaganda boost for the Islamic State and its fighters and supporters, underlining the ongoing international threat posed by the group despite its territorial defeat," Matthew Henman, head of Jane's Terrorism and Insurgency Centre (JTIC) at the London-based IHS Markit, said in a new report.
"While security will be extremely high across the course of the tournament, low-capability attacks by lone actors with no evident markers of radicalization remain extremely difficult to identify preemptively and there remains a substantial risk of an attack successfully being conducted."
The report said that the qualification of countries such as Iran and Saudi Arabia, the Shiite and Sunni powerhouses of the Middle East that ISIS has launched attacks against, could provide an even bigger motivation for the group and its supporters in initiating a mass-casualty attack.
Russian security services, like their French counterparts were for the European Championship in 2016, are on high alert over the potential for an extremist attack at the tournament, either inside a stadium or outside at a designated fan zone where thousands of spectators can gather.
ISIS has continued to lose territory in Iraq and Syria, with its self-declared caliphate crumbling in the face of ground forces accompanied by air raids launched by the Russian airforce and the U.S.-led coalition. But its propaganda operation, while also waning somewhat, has managed to focus on the tournament.
Pro-ISIS jihadis aligned to the Wafa group threatened an attack on the World Cup, showing one of the world's best soccer players, Barcelona and Argentina forward Lionel Messi, mocked up in a prison outfit, behind bars, and with blood dripping from his eye.
The group has looked to soccer stadiums previously in a bid to launch its mass-casualty attacks.
At the beginning of the coordinated suicide bomb and shooting attacks in Paris on November 13, 2015, three suicide bombers detonated their vests outside the Stade de France, the country's national stadium, when they could not gain entry to the complex. Then President Francois Hollande was present at the international friendly match between France and Germany.
Russia has replaced Tunisia as the top exporter of foreign fighters to the ranks of the Islamic State militant group (ISIS) in Iraq and Syria, according to figures released in October.
A report from the Soufan Group, a security intelligence consultancy based in Washington, D.C., showed that 3,417 Russian nationals have traveled to fight for ISIS, compared with 2,400 in its 2015 estimate. It revised down the count for Tunisian foreign fighters in ISIS's ranks from 6,000 at its last count in 2015 to 2,920.
Russian security services are concerned that those jihadis could return home to carry out attacks. In August last year, Russian intelligence said it thwarted a double suicide bomb plot in Moscow directed by ISIS.
ISIS has also directed plots against Russian targets outside of the country, claiming responsibility for the worst aviation disaster in Russian history. In October 2015, it successfully detonated an explosive device onboard a Metrojet flight to Russia from Egypt.