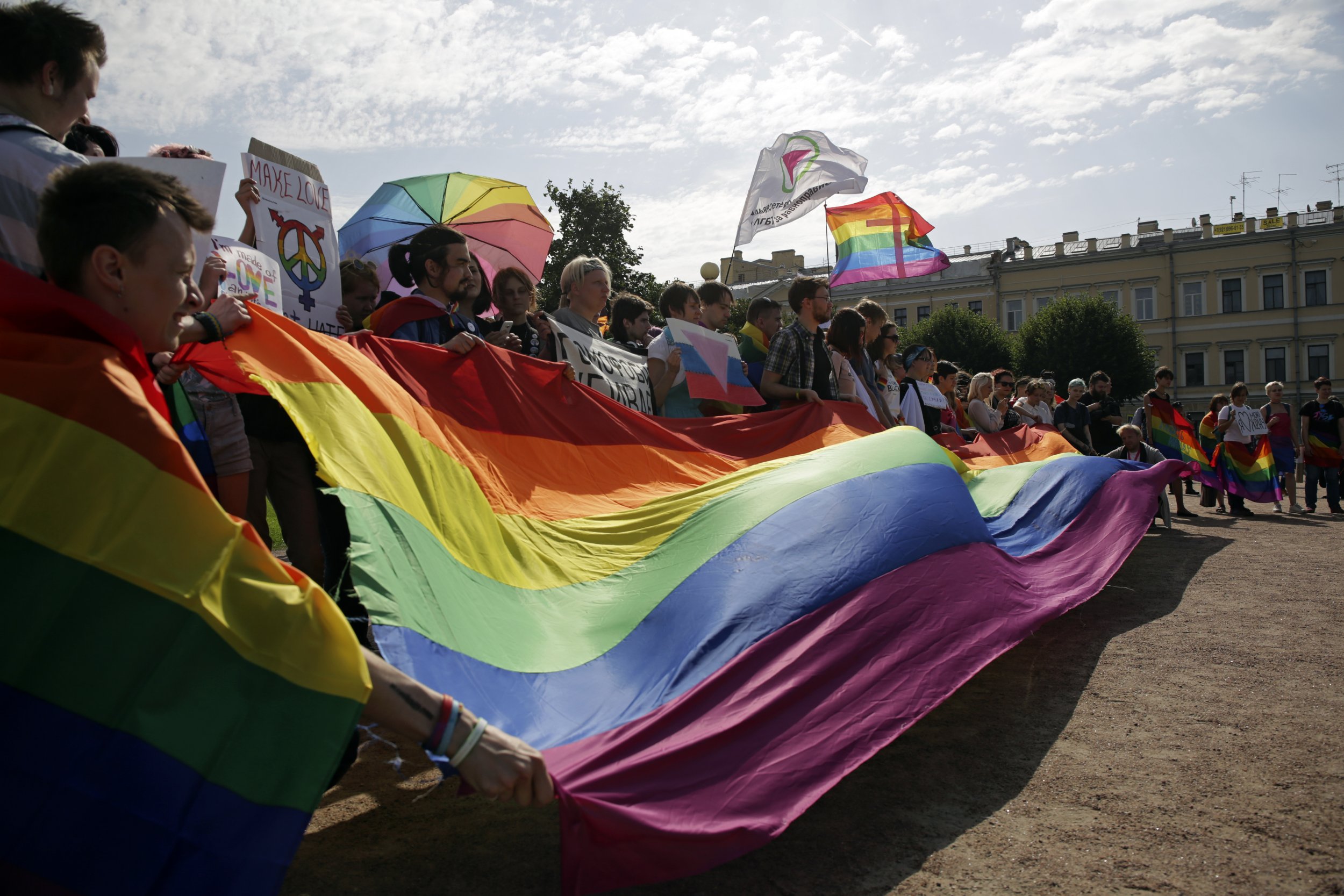 Russia has accidentally recognized gay marriage for the first time after a newlywed couple found a legal loophole in Moscow and exploited it.
Yevgeny Voytsekhovsky and Pavel Stotzko, married each other in Copenhagen, Denmark, earlier this month and upon returning to their home country, the couple asked Russian officials to recognize their marriage certificate.
But instead of rejecting their request, a official worker stamped the marital status page on their passports "without any questions," reported The Moscow Times.
"He did not even change his expression," the couple told Dozhd TV on Thursday.
Although it is illegal to register same-sex marriages in Russia, the law states that all marriages from abroad will be recognized if it is legitimately processed in the country that it occurred in.
The exceptions are unions expressly contrary to Article 14 of the Family Code, which prohibits incestuous marriages and bigamy but it does not rule out same-sex marriages.
Pavel Stotsko shared the photo of his passport with the stamp to Facebook on Friday as proof that his union with Voytsekhovsky was immortalized in official documentation. He also claims, in the post, that the loophole was the reason that they could become the first same-sex couple to be recognized in Russia.
That same day, Moscow denied stamping the passports in a statement posted to the official public sector website online.
"Employees of state service centers don't stamp passports. Therefore, the information indicated in the news is false," the statement read, refuting the couple's claims that was broadcast on Rain TV.
Homosexuality in Russia was decriminalized in 1993, however it is still considered rife with homophobia.
In 2013, the Kremlin passed a "gay propaganda law" that banned the distribution of "propaganda of non-traditional relationships" among those under 18. According to lawmakers, the federal law was passed to protect children from being exposed to so-called "homonormativity" as it allegedly contradicted traditional family values.
Critics have blasted the law for perpetuating homophobic violence and stigma in Russia.