Russia Accuses Boris Johnson of 'Russophobic Hysteria'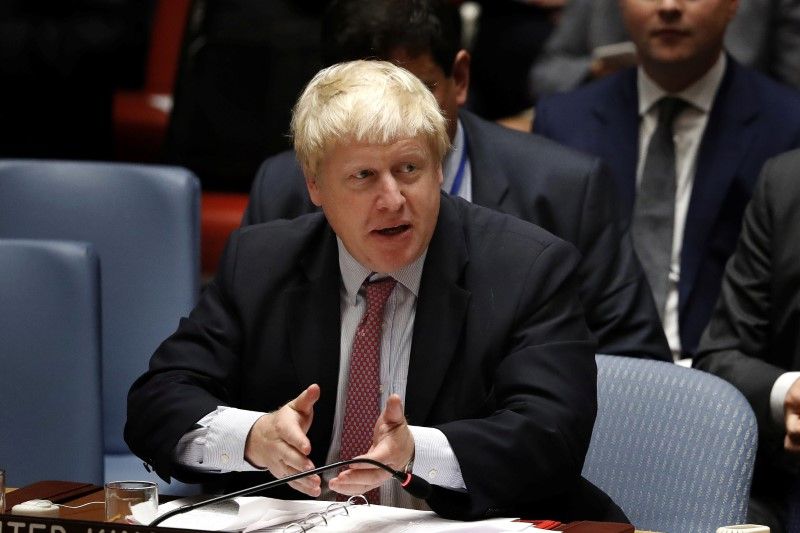 Russia has issued a sharp riposte against U.K. foreign secretary Boris Johnson, after he criticiszed Russian operations in Syria and said he would "like to see" protests in front of the London embassy.
Johnson made the comments on Tuesday night, criticizing Russia's alleged deadly strike against a humanitarian convoy in Syria, earlier this week. The Russian government and ambassador in the U.K. took Johnson's warning that Russia is becoming a "pariah" state, to heart.
Defense Ministry spokesman Igor Konashenkov accused Johnson of fanning the flames of "Russophobic hysteria," independent news agency Interfax reported on Wednesday.
Konashenkov said such statements had become commonplace by members of the "British establishment."
Ministry of Foreign Affairs spokeswoman Maria Zakharova wrote on Facebook saying the foreign secretary may have tried to shame Russia, but that Russia "feels shame for him."
Russia has a tense relationship with the U.K. and other countries in the U.S.-led coalition in Syria due to the faltering ceasefire in the country. The city of Aleppo has become a major flashpoint for different factions in the Syrian civil war including Syrian government forces and their Russian allies.