Russia Accuses Lollapalooza of 'Dancing on Soviet Graves' in Berlin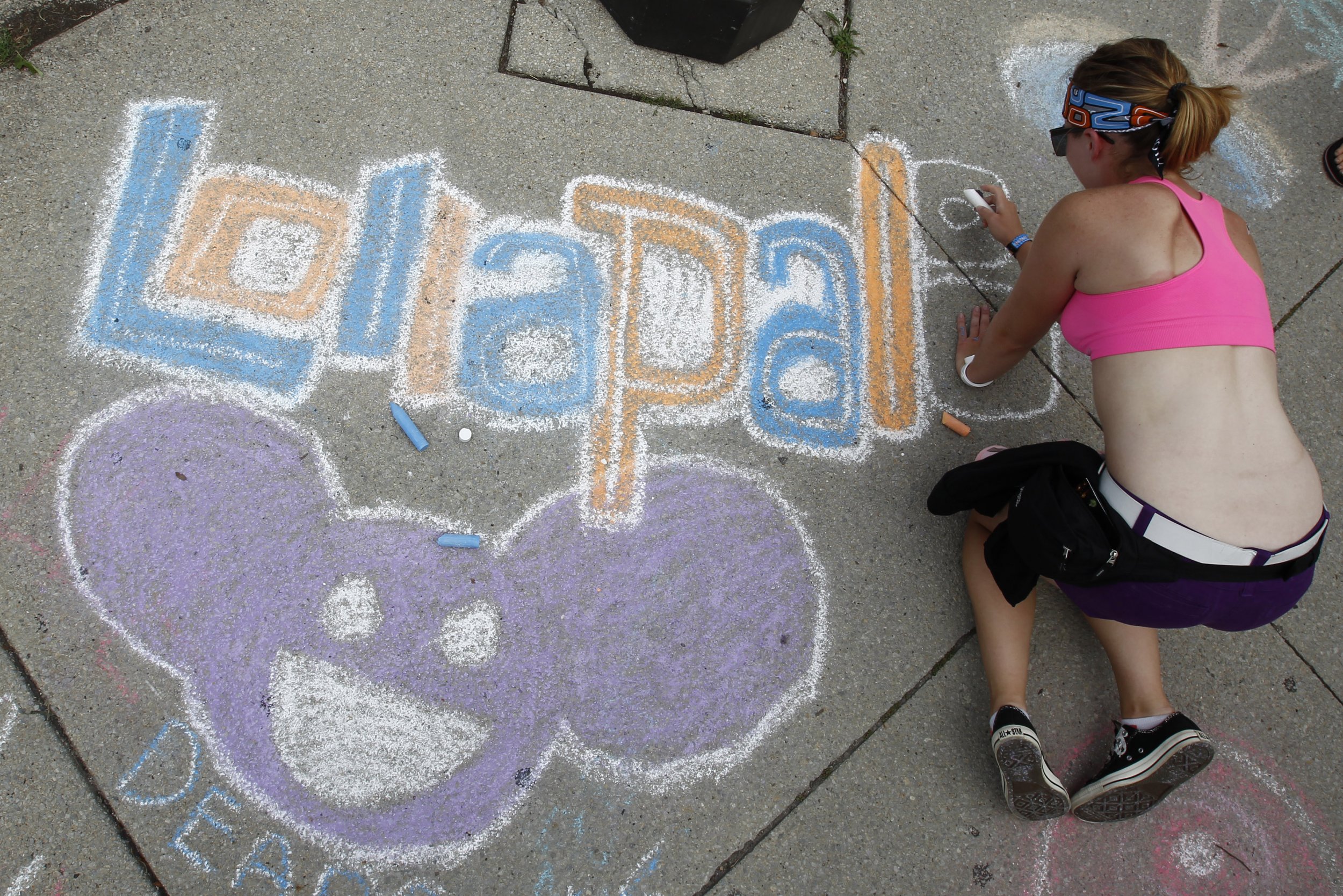 Russia's Ministry of Foreign Affairs has condemned plans to hold rock festival Lollapalooza in Berlin's Treptower Park, close to a memorial for thousands of Soviet soldiers.
Situated on the east side of Berlin—once the Communist side of the Berlin Wall—the park still contains a large memorial to the Soviet soldiers who died in the triumphant Soviet advance on the Nazi-held capital in 1949. The park was also the venue of the first western rock concert in 1987 when British prog rockers Barclay James Harvest played there among other events.
The European offshoot of Lollapalooza is set to take place in the park on September 10 and 11, however, Moscow appears to have grown sour on the idea of holding concerts there.
"We express our serious concern over the intentions of Berlin officials to allow a youth rock concert in September of this year on this memorial location," Russian Foreign Ministry spokeswoman Maria Zakharova told state news agency RIA Novosti.
Zakharova told journalists during a press briefing that festival goers would "literally be dancing on graves" if Lollapalooza were held where it is. She called on Berlin authorities to move the site of the festival.
"I wouldn't like to think that modern Germany does not pay due honour to our soldiers and I don't want others to think that gratitude to the liberators has been forgotten. Until this point we have had no occasion to doubt Germany's official position on the matter."
A spokesman for the organizers of Lollapalooza Berlin, however, dismissed allegations that the event would come at the expense of honouring troops that took Berlin from the Nazis.
"Lollapalooza Berlin will not take place on or in the Russian War Monument," Tommy Nick, director of marketing of the agency organising Lollapalooza says. "That was never the plan nor is that the plan."
"It so happens that the Russian War Monument is in the same park—but not part of the actual festival site."
He explained the festival had received permission from Berlin's city council and had been in touch with all relevant embassies. "All seems to be in a good place," he adds.
Lollapalooza Berlin will take place over two days in September with U.S. alternative rockers Kings of Leon headlining the first night and British art-rock outfit Radiohead, headlining the second night.
The Berlin mayor's office was not immediately available to comment on whether or not they would consider Russia's request.