Russia Accuses US of Bringing 'Pure Nazis' to Power in Ukraine as Tensions Rise
During a U.N. Security Council debate Monday, Russia accused the West of escalating tensions in Ukraine, claiming the U.S. brought "pure Nazis" to power in Kyiv, the Associated Press reports.
U.S. Ambassador Linda Thomas-Greenfield countered, saying Russia's growing military force of more than 100,000 troops was "the largest mobilization" in Europe in decades.
"And they are attempting, without any factual basis, to paint Ukraine and Western countries as the aggressors to fabricate a pretext for attack," she said.
The exchanges followed the meeting of the 15-nation council, with 10 in favor and three abstaining before the council voted to proceed with the meeting. The only objections were from Russia and China.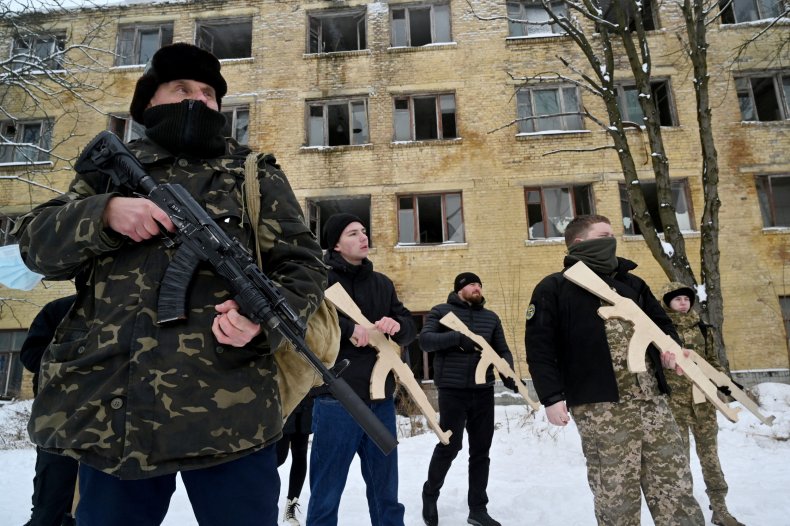 "The situation we are facing in Europe is urgent and dangerous," Thomas-Greenfield said in her opening remarks. "Russia's actions strike at the very heart of the U.N. charter."
There's been little to no resolve to ease the tension as the West said Moscow is preparing for an invasion. However, Russia has once again denied planning an attack and that an active Russian aggression has already taken place.
Russian Ambassador Vassily Nebenzia said there is no evidence to confirm these claims and denied Russia has stirred up tensions in the region, accusing the U.S. of interfering in his country's internal affairs and seeking "a classic example of megaphone diplomacy."
He blamed the U.S. for the 2014 ouster of a Kremlin-friendly president in Kyiv, saying it brought to power "nationalists, radicals, Russophobes and pure Nazis," and created the antagonism that exists between Ukraine and Russia.
"You are almost pulling for this," he added, looking at Thomas-Greenfield. "You want it to happen. You're waiting for it to happen as if you want to make your words become a reality."
Russia also accused the U.S. and NATO of "driving a wedge" between Russia and Ukraine by "brainwashing" Ukrainians with anti-Russia thinking.
China questioned claims from the U.S. and other Western nations that war between Russia and Ukraine is imminent.
Ambassador Zhang Jun said China does not align with the U.S. claim that the deployment of Russian troops at the Ukraine border is a threat to international peace because Russia said it has "no plans" to invade Ukraine.
China also called on all involved parties to be calm and to not aggravate tensions or ramp up the crisis, but to resolve the issue through consultations in which all sides take each other's legitimate security concerns into account.
President Joe Biden released a statement sending a warning to Russia as the UN Security Council held its meeting to discuss the crisis at Ukraine's border.
"If instead Russia chooses to walk away from diplomacy and attack Ukraine, Russia will bear the responsibility, and it will face swift and severe consequences."